Products for this recipe sponsored by Good Cook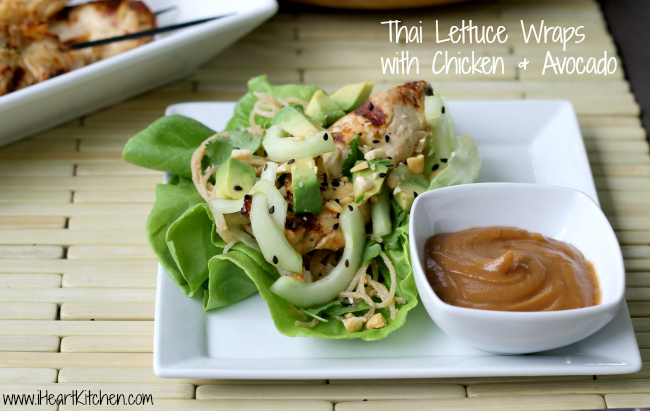 I love going to the Cheesecake Factory but the closest one is about 45 minutes away. When we visit friends over on that side of town I make it a point to drop by. Now, while I do love their cheesecake I am even more fond of their lettuce wraps. They are listed as an appetizer on their menu but I grab them as a meal and refuse to share with anyone else at the table – tee hee!
Since I don't get the lettuce wraps as often as I would like, I decided to try my hand making the recipe at home. Now this is not an exact recipe, but — it might actually be even better than the restaurant version (at least in my opinion). The first time I made this recipe there was a big recall on sprouts so I opted to use avocado. The rich, creamy avocado adds a much better texture and taste in my opinion…so I have made the wraps that way ever since.
I will admit that this is not the quickest recipe ever…but, it really is worth it. I find that by breaking it up and doing the various step over a few hours (or days) then it's not too bad. The cucumbers can be done a day ahead of time and the noodles can be done ahead as well. Then you can just grill up your chicken right before you are ready to eat and all you are left with is the assembly.
I love doing this for lunch on the weekend. It's light and delicious. Give these Thai Chicken Lettuce Wraps With Avocado a try and let me know what you think!

Good Cook website
 and look for the following: