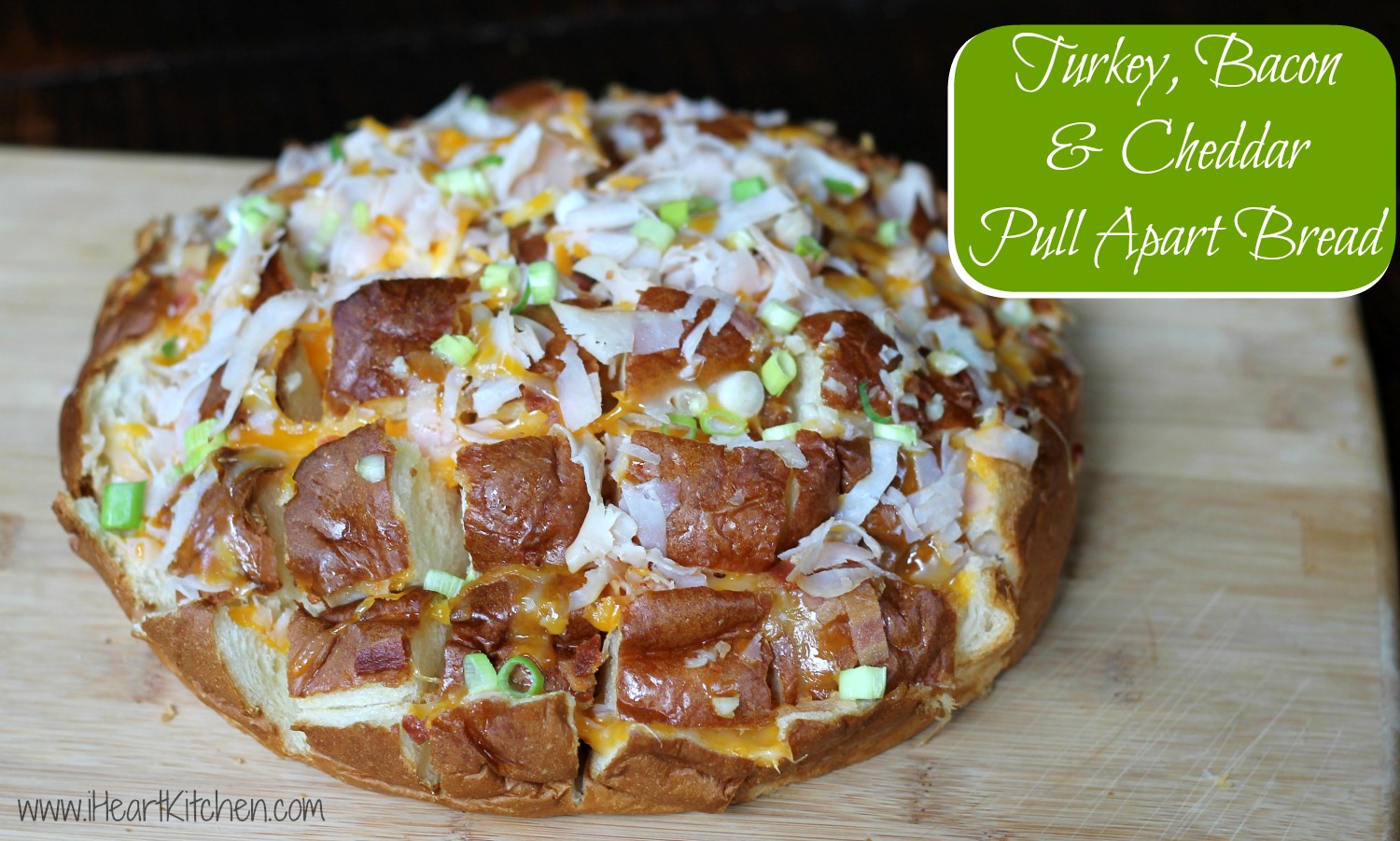 There is something to be said about food presentation. This is one of those recipes where the presentation really makes the dish. This recipe for Turkey Bacon & Cheddar Pull Apart Bread is just a really cool sandwich. Ok…it's a really cool and super tasty sandwich!
You have probably had a variety of pull part breads as an appetizer at shower or party. They are so easy to put together and depending on your bread loaf, you can feed a pretty large group with very little effort.
I can throw this in the middle of the table and my guys will devour it. There is just something fun about picking and pulling out those little squares covered in ooey gooey goodness. The best part is that you can make this one your own. You can substitute your favorite meats and cheeses and it will still be delicious.
Next time you want to change up your boring sandwich, whip up a hearty pull apart. I bet your family will appreciate the change of pace!

Turkey, Bacon & Cheddar Pull Apart Bread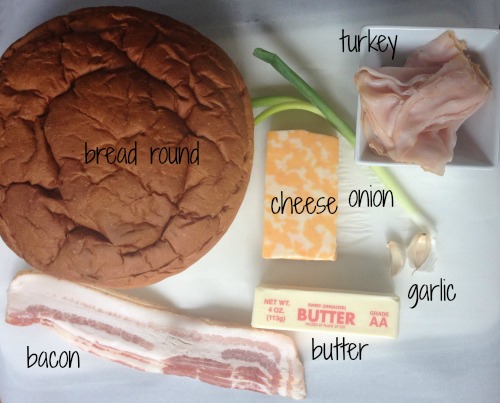 Ingredients
1 full loaf of bread (we prefer a Hawaiian Bread or Sourdough)
½ cup butter, melted
2 -3 cloves garlic, minced
8 - 10 oz turkey, chopped
2 cups cheese, shredded
3 slices bacon, cooked and crumbled
1 green onion, sliced
Instructions
Preheat oven to 400º F.
Use a serrated bread knife to cut the bread in one direction being careful to avoid cutting through the bottom crust.
Turn and cut the opposite direction and create a crosshatched pattern in the bread.
Combine the butter and garlic and pour over the cut bread loaf, using your fingers to open the bread slightly so that the butter drips into the cut sections.
Mix the bacon, cheese and turkey then gently push the filling into the bread openings.
Sprinkle with the green onion.
Wrap the whole loaf in aluminum foil and bake in a 400º F oven for 15 minutes
Pull the foil back to expose the loaf and bake an additional 10 minutes until the cheese is melted and bubbly.
Serve with ranch or your favorite dipping sauce.