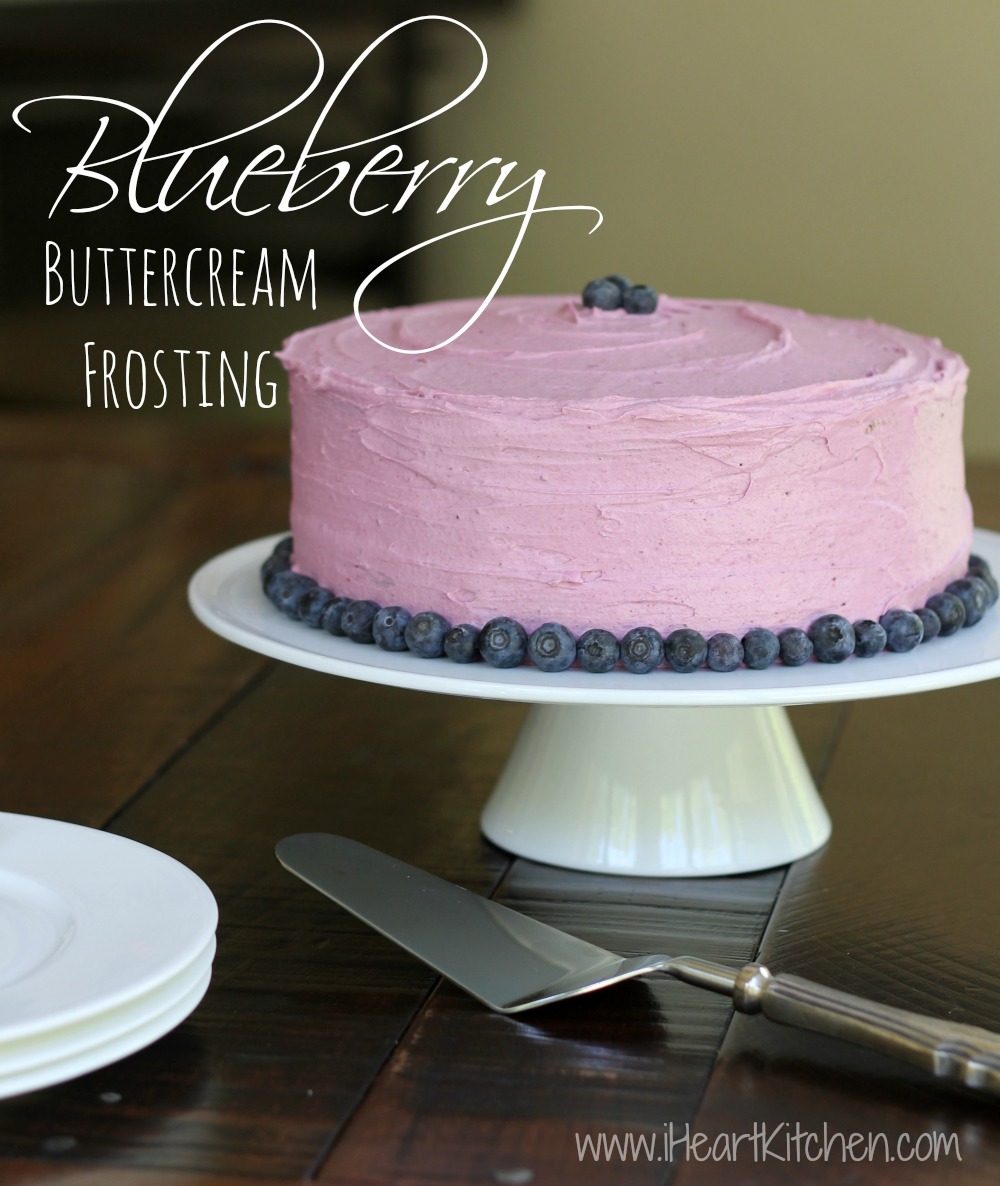 I love blueberries so much. How can you not love those little berries that burst with such tart & sweet goodness. I love them in pancakes, muffins, cobbler and even as frosting on a cake! My Blueberry Buttercream Frosting is so simple to put together and is such a fun change from an ordinary buttercream.
How can you not love that color? It just says…come and take a bite. Ok well that's what it says to me anyway!
I got some of the new cake mixes from Immaculate Baking Company the other day. My boys usually request cupcakes but I was in a cake baking mood. I typically whip up cakes from scratch but so I figured I'd give the new mixes a whirl. They were super easy to prepare and contained basically the same stuff I use when I bake from scratch!  I used the Yellow Scratch Baking Cake Mix and topped it with my Blueberry Buttercream. I was happy to see that the mix was all natural and there were no artificial flavors or preservatives. Check out the ingredient list – Sugar, Wheat Flour, Corn Starch, Baking Powder (cream of tartar, baking soda), Salt, Natural Vanilla Flavor.
Yep…just the stuff we all use whip up a homemade cake. It's nice as most of the measurements are done for you! My whole crew agreed that the cake was very tasty and it knocked out a little time for me so I consider that a good thing.
Be on the lookout for the new mixes then whip up some of my frosting. Your friends and family will love the taste and the color…well, it is sure to make everyone smile!

Blueberry Buttercream Frosting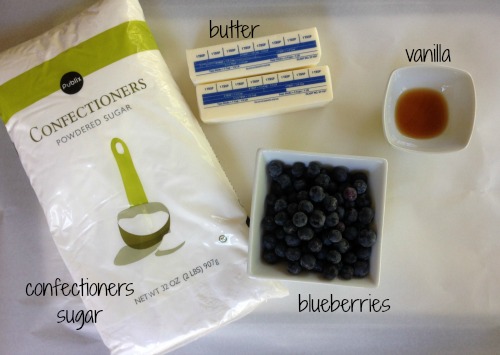 Ingredients
1 cup butter (2 sticks), softened
3 - 4 cups confectioners sugar, sifted
1 cup blueberries
½ cup water
½ teaspoon vanilla
Instructions
Place blueberries and water in a small pan and cook on medium for 8 - 10 minutes, stirring frequently.
Push the cooked blueberries through a fine mesh sieve collecting the concentrated juice.
Discard the blueberry skins and reserve the blueberry concentrate and allow to cool.
In the bowl of an electric mixer fitted with the whisk attachment, whip the butter for 5 minutes on high, until fluffy and white (scrape sides occasionally).
Add confectioners sugar to the whipped butter a cup at a time mixing on high between additions.
Add vanilla and blueberry concentrate to mixer and mix well.
Whip frosting for 2 - 3 minutes.
Spread frosting onto completely cooled cake or cupcakes.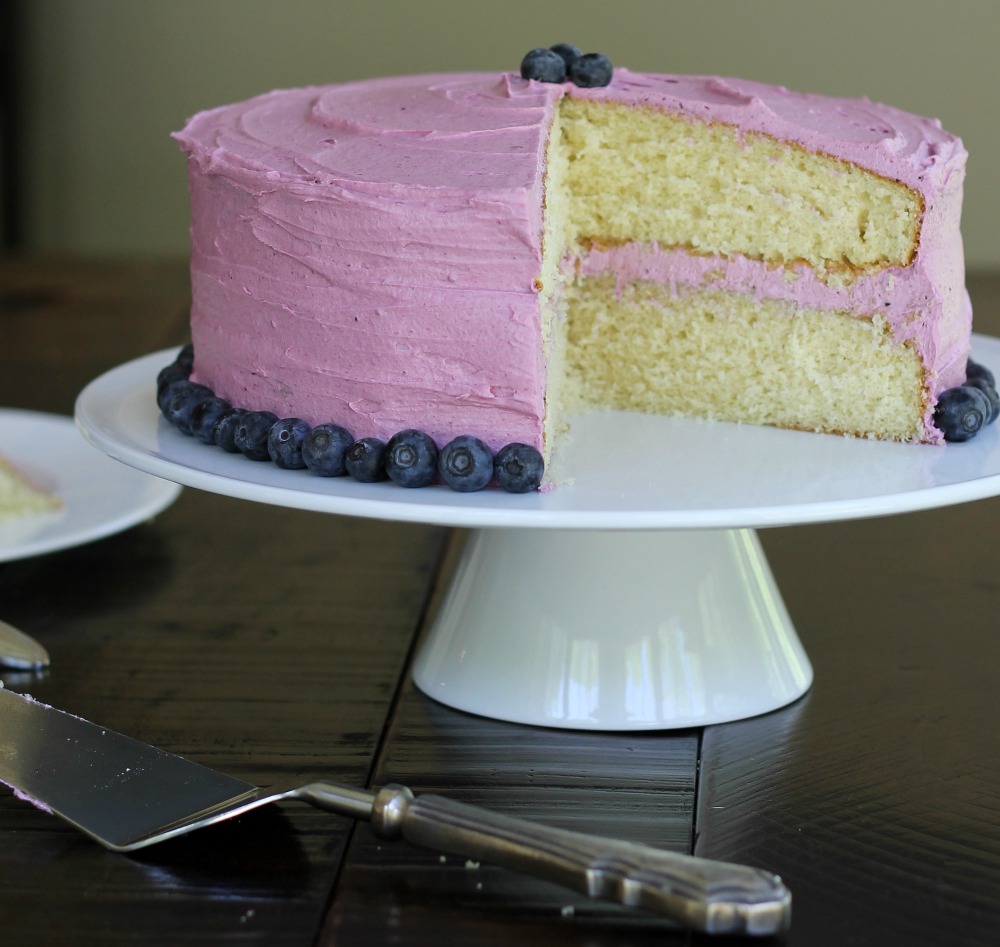 Disclosure: The information and prize pack have been provided by General Mills through Platefull Co-Op