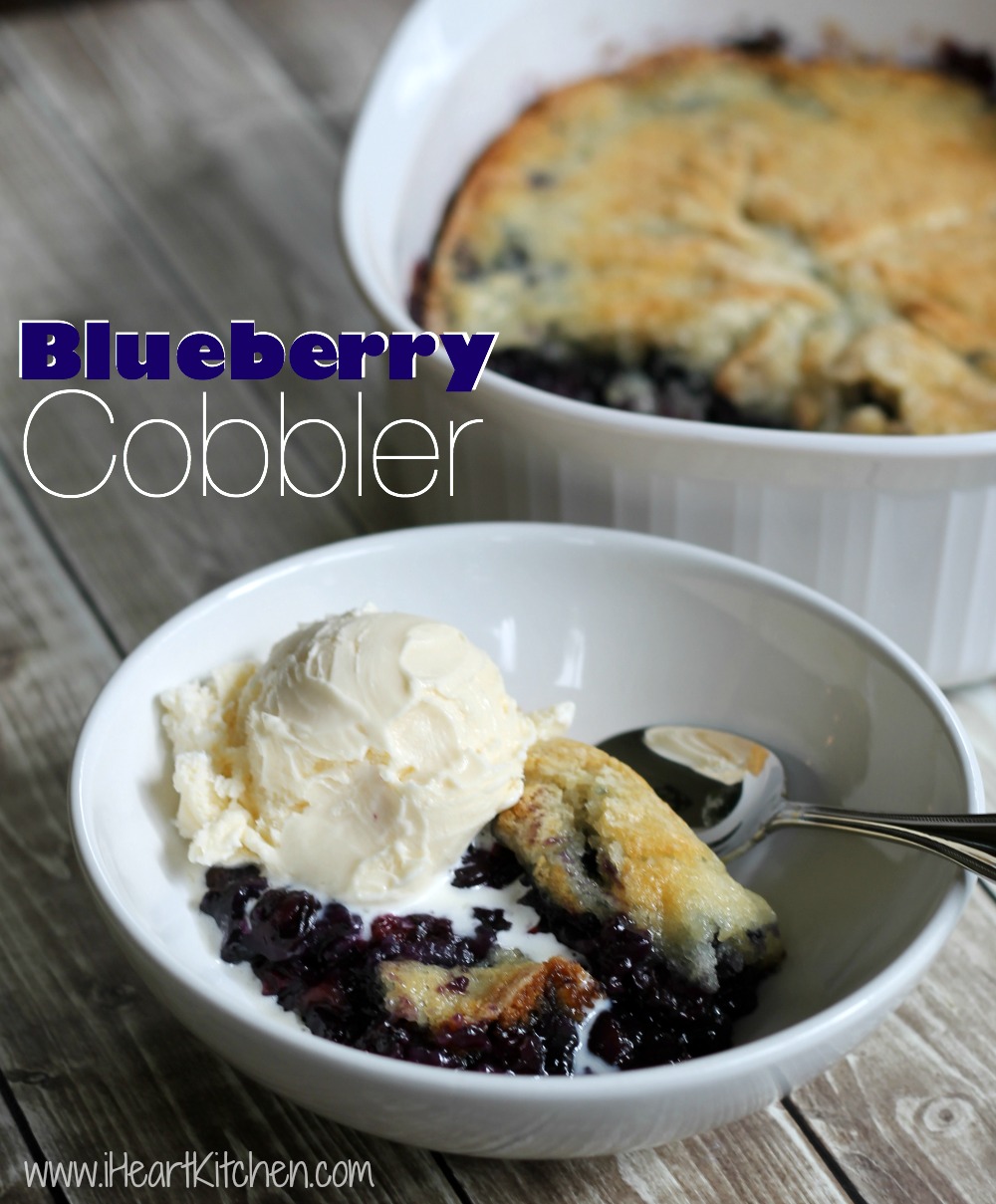 Oh how I love a fruit cobbler. Not only are they delicious but they are so simple to put together. If you can use a measuring cup then you can make this one. The hardest part is waiting for it to cook in the oven. I think you will agree that my Easy Blueberry Cobbler is worth that effort!
Add a scoop of ice cream to a warm cobbler and you have a dessert that no one can turn down.
I love to whip up a cobbler when I have a large group of people. Besides the fact that everyone gushes with happiness, you are guaranteed to have an empty dish. Since cobblers are not necessarily the most figure friendly recipes available, I prefer to have a group help me make sure there are no tempting leftovers!
The great thing about this recipe is that you can use your favorite fruit. You can also use fresh, canned or frozen fruit – which ever you have on hand. I am partial to cherry, blueberry and peach but my husband says blueberry cobbler is the only way to go!
Give this one a try and let me know what you think!

Easy Blueberry Cobbler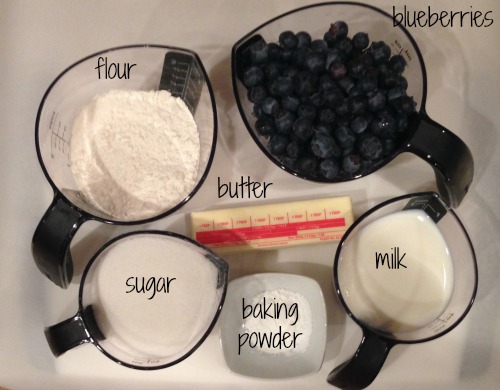 Ingredients
½ stick of butter (4 tablespoons)
1½ teaspoons baking powder
1¼ cups sugar (divided)
1 cup all purpose flour
¾ cup milk
2 cups of fruit (cherries, blueberries, blackberries, peaches, anything you like –canned, fresh or frozen)
Instructions
Preheat oven to 325 degrees
Melt your butter in a large casserole dish or 13x9 baking pan (I usually just pop mine in the pan and stick it in the oven while I am mixing up batter.)
Place flour, baking powder and 1 cup of sugar in bowl
Add milk and mix until combined
Evenly distribute melted butter in pan
Pour batter over butter–DO NOT STIR!!!
Pour fruit over batter–DO NOT STIR!!
Sprinkle remaining ¼ cup of sugar over fruit–DO NOT STIR!!
Bake at 325º F for 45 minutes.
Enjoy warm with a big scoop of vanilla ice cream!