Easy Blueberry Cobbler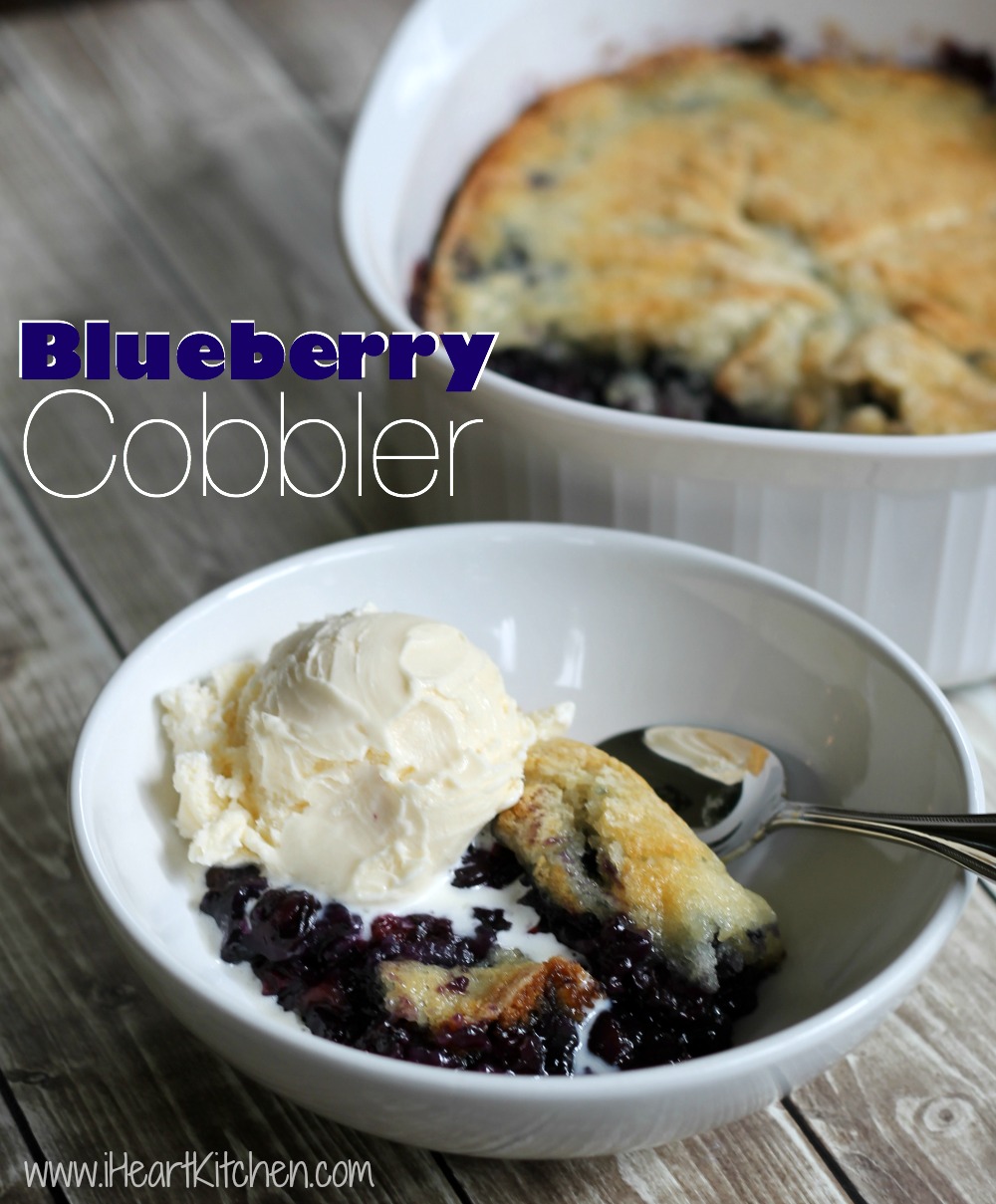 ½ stick of butter (4 tablespoons)
1½ teaspoons baking powder
1¼ cups sugar (divided)
1 cup all purpose flour
¾ cup milk
2 cups of fruit (cherries, blueberries, blackberries, peaches, anything you like –canned, fresh or frozen)
Preheat oven to 325 degrees
Melt your butter in a large casserole dish or 13x9 baking pan (I usually just pop mine in the pan and stick it in the oven while I am mixing up batter.)
Place flour, baking powder and 1 cup of sugar in bowl
Add milk and mix until combined
Evenly distribute melted butter in pan
Pour batter over butter–DO NOT STIR!!!
Pour fruit over batter–DO NOT STIR!!
Sprinkle remaining ¼ cup of sugar over fruit–DO NOT STIR!!
Bake at 325º F for 45 minutes.
Enjoy warm with a big scoop of vanilla ice cream!