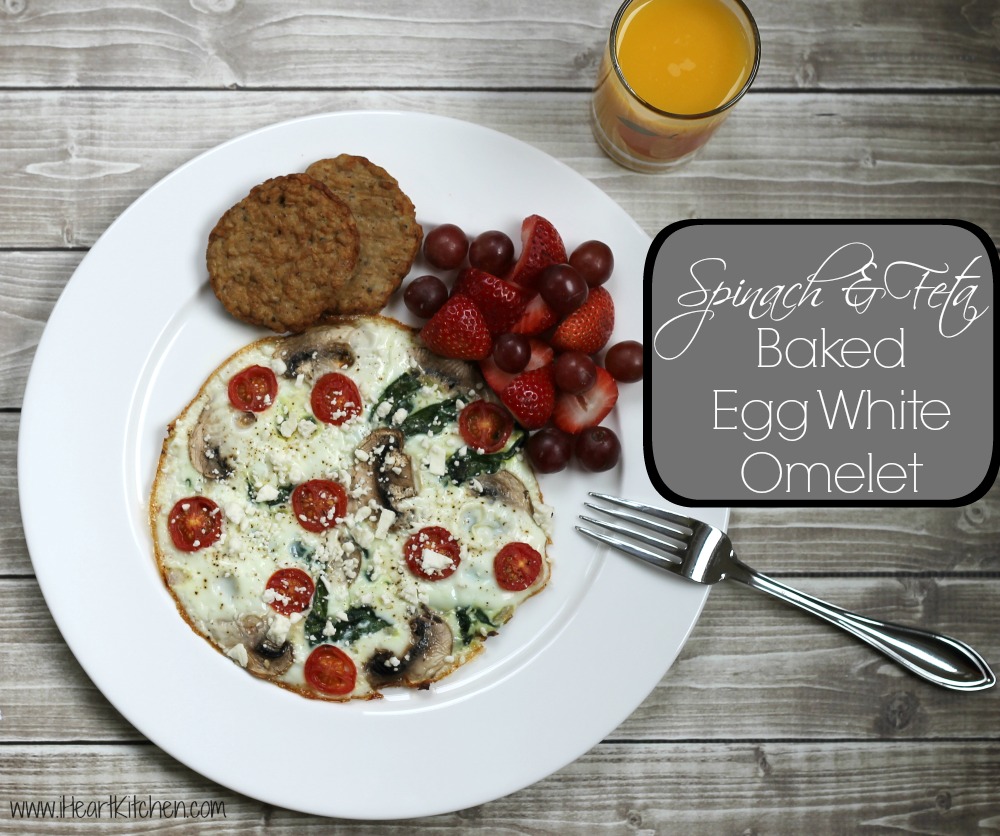 Mornings are always hectic at my house. During the school year, I am running like a wild woman to get the boys out the door. You would think that summer break would mean that I'd get to relax a bit but we seem to always have so much going on.
I am a big believer in that saying that breakfast is the most important meal of the day. My boys are barely up and moving before they are asking for breakfast. I have to feed them, get the dogs outside and fed then get going on all my to dos. The list is usually more than I can ever hope to ever accomplish but I try to knock a few things off the list each day. That means I need a good breakfast that's packed with protein to help me get the day going.
One of my favorite things to whip up is an omelet. For the longest time, I thought omelets were these difficult and labor intensive creations. I would make them every once in a while as a treat on the weekend. A friend turned me on to a recipe where you bake mini omelets in a muffin tin. My world changed then and there. Baked eggs…who knew?!
Her recipe used the whole egg and then called for whatever ingredients you feel like mixing in. My boys are not huge omelet fans so I opt to whip up this recipe whenever I get a hankering for an omelet. My Spinach & Feta Baked Egg White Omelet is perfect to throw together when you need a hearty breakfast for one. Of course if you prefer you can increase the servings by using more ingredients and a larger pan. I opt for the muffin tin option if I have lots of mouths to feed. I feel like the omelet cooks more evenly in the tins.
The great thing about my baked egg white omelet is that you can really add any veggies you have on hand. My favorite combination is the onion, mushroom, spinach, tomato and feta that I am sharing today. All those delicious ingredients combine to make the most wonderful dish. Pair the omelet with some fruit and lower calorie breakfast meat like the Jimmy Dean Delights Maple & Brown Sugar Chicken Sausage and you have a meal that's easy on the waist line too!
Give this a try and let me know what you think. It's sure to get your day off to a great start.

Spinach & Feta Baked Egg White Omelet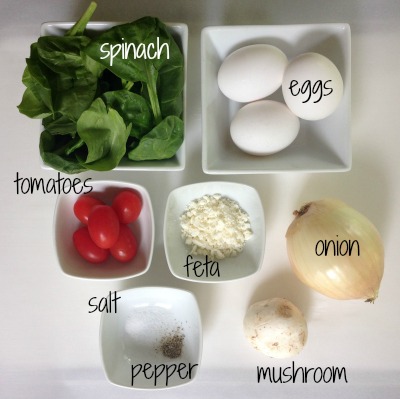 Ingredients
cooking spray or 1 teaspoon butter
3 egg whites
½ cup fresh spinach
1 tablespoon onions, chopped
1 mushroom sliced
3 - 4 cherry tomatoes, sliced
1 teaspoon feta, crumbled
salt & pepper to taste
Instructions
Preheat oven to 400º F.
Spray a small oven safe skillet with cooking spray or butter.
Heat the pan to medium. Add onions and cook for about 1 -2 minutes until translucent.
Add spinach and cook until wilted.
Remove from heat.
Place mushrooms and tomatoes over the cooked onions and spinach - evenly spacing over the pan.
Pour in the 3 egg whites.
Sprinkle with salt & pepper.
Place pan in oven and bake for 12 - 15 minutes until the egg is set.
Remove from skillet and sprinkle with the feta.