Spinach & Feta Baked Egg White Omelet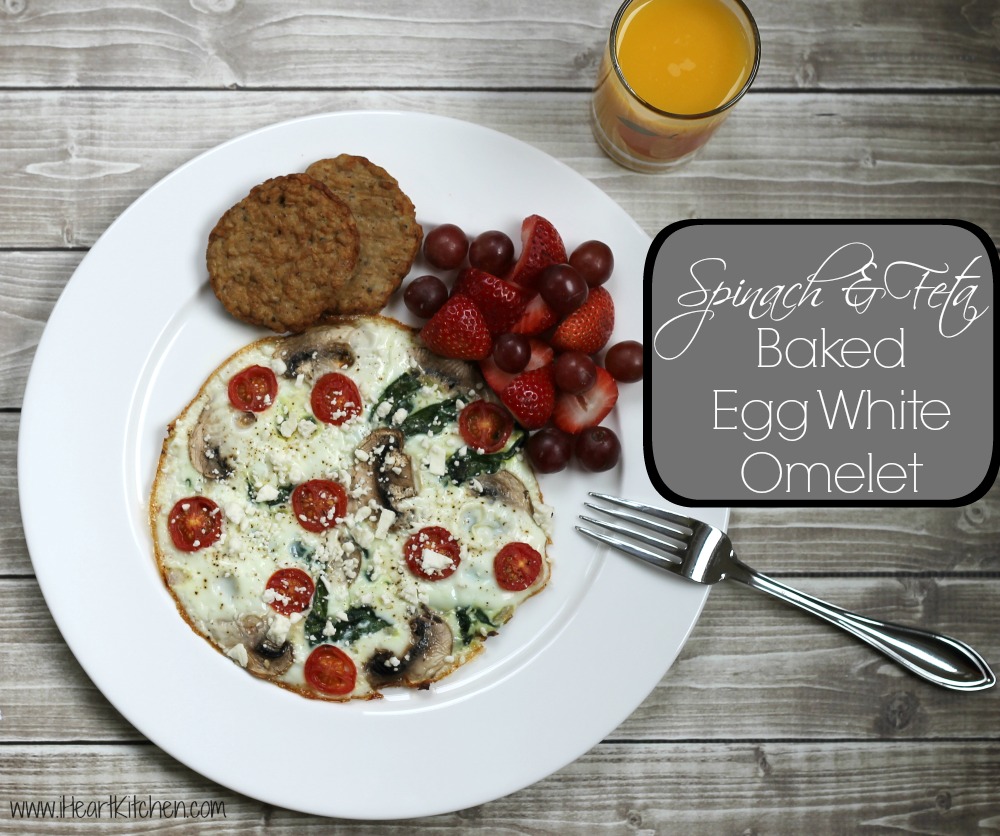 cooking spray or 1 teaspoon butter
3 egg whites
½ cup fresh spinach
1 tablespoon onions, chopped
1 mushroom sliced
3 - 4 cherry tomatoes, sliced
1 teaspoon feta, crumbled
salt & pepper to taste
Preheat oven to 400º F.
Spray a small oven safe skillet with cooking spray or butter.
Heat the pan to medium. Add onions and cook for about 1 -2 minutes until translucent.
Add spinach and cook until wilted.
Remove from heat.
Place mushrooms and tomatoes over the cooked onions and spinach - evenly spacing over the pan.
Pour in the 3 egg whites.
Sprinkle with salt & pepper.
Place pan in oven and bake for 12 - 15 minutes until the egg is set.
Remove from skillet and sprinkle with the feta.
Recipe by
I Heart Kitchen
at https://www.iheartkitchen.com/spinach-feta-baked-egg-white-omelet/