Blueberry Buttercream Frosting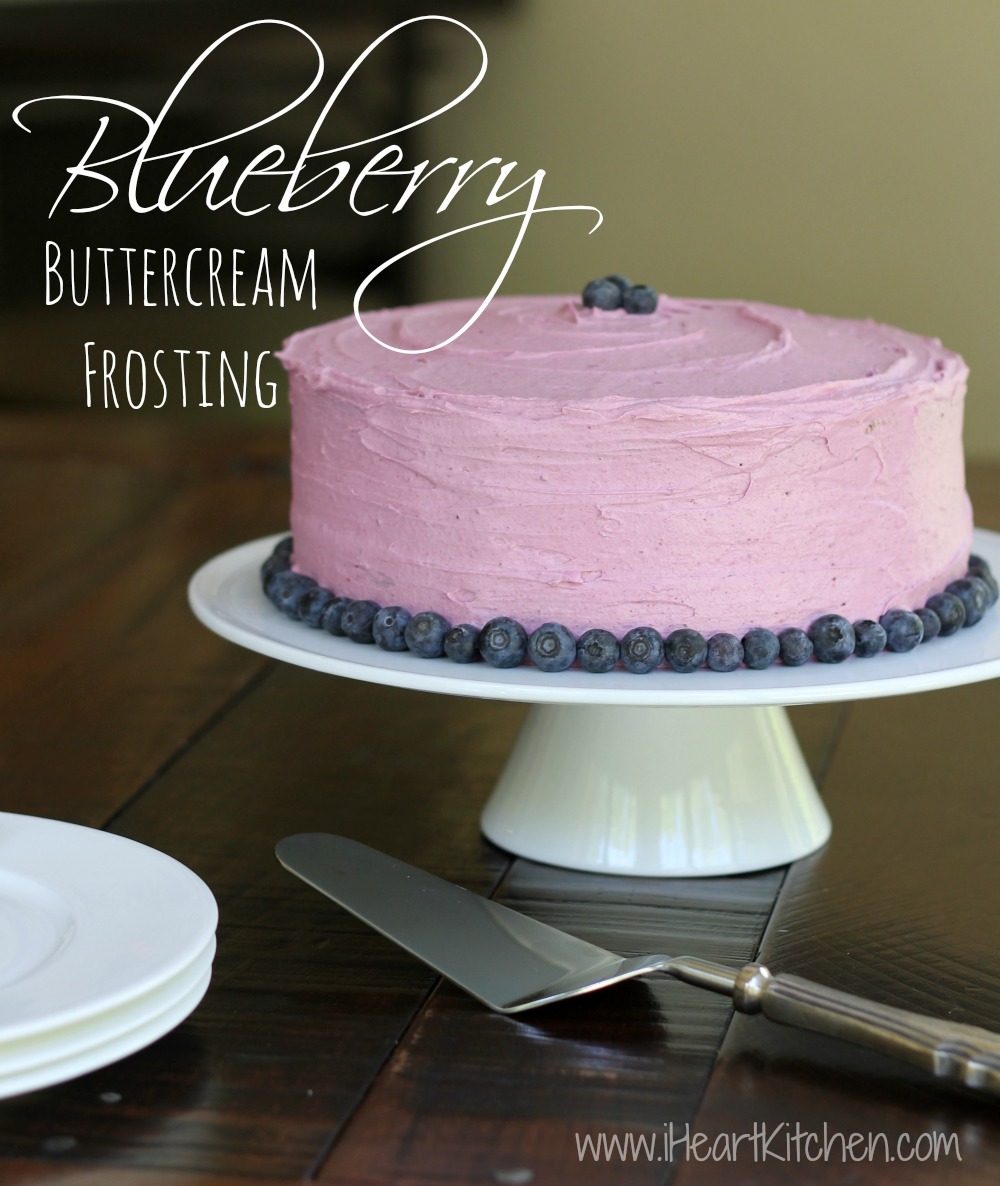 1 cup butter (2 sticks), softened
3 - 4 cups confectioners sugar, sifted
1 cup blueberries
½ cup water
½ teaspoon vanilla
Place blueberries and water in a small pan and cook on medium for 8 - 10 minutes, stirring frequently.
Push the cooked blueberries through a fine mesh sieve collecting the concentrated juice.
Discard the blueberry skins and reserve the blueberry concentrate and allow to cool.
In the bowl of an electric mixer fitted with the whisk attachment, whip the butter for 5 minutes on high, until fluffy and white (scrape sides occasionally).
Add confectioners sugar to the whipped butter a cup at a time mixing on high between additions.
Add vanilla and blueberry concentrate to mixer and mix well.
Whip frosting for 2 - 3 minutes.
Spread frosting onto completely cooled cake or cupcakes.
Recipe by
I Heart Kitchen
at https://www.iheartkitchen.com/blueberry-buttercream-frosting/