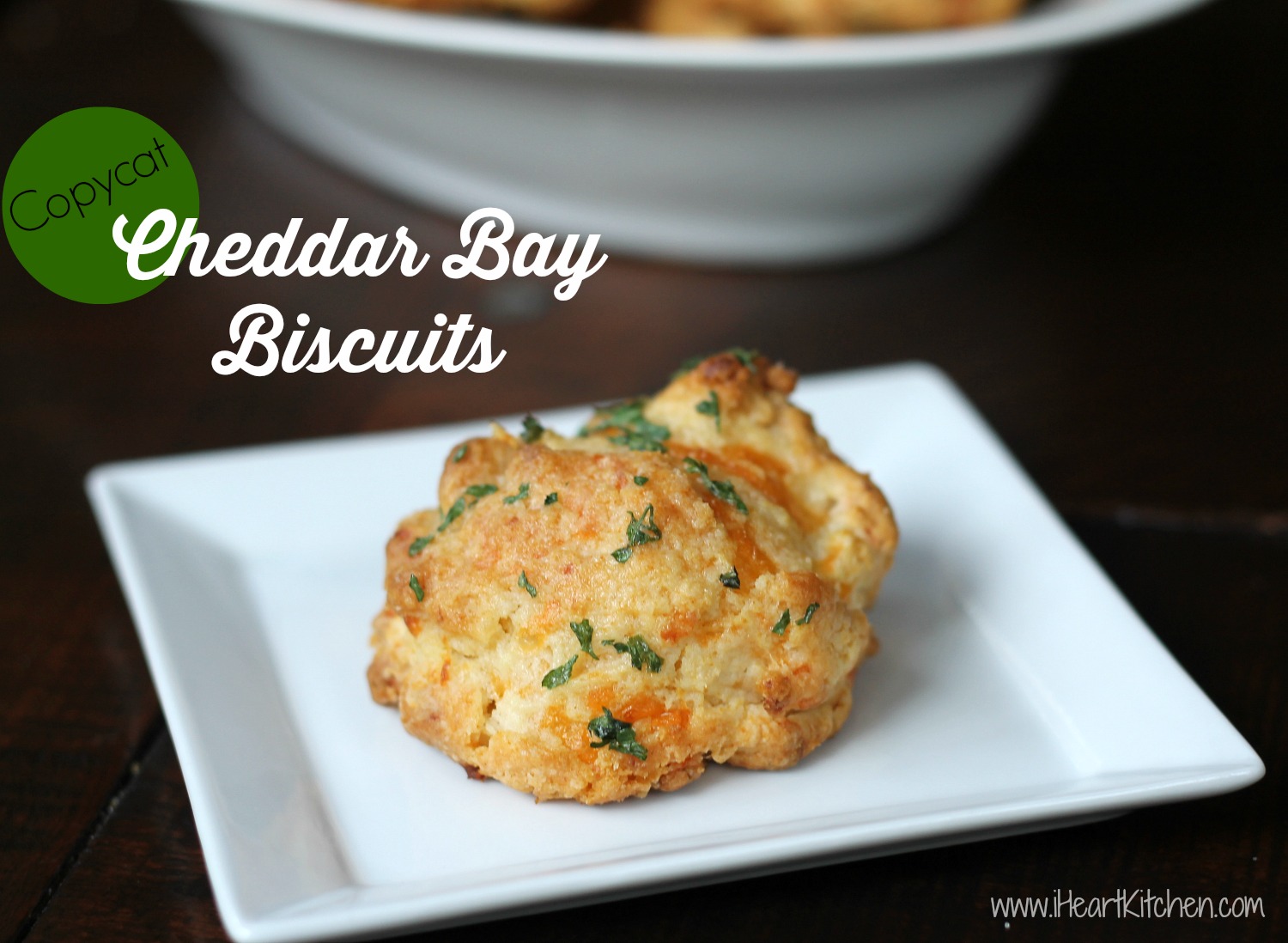 This weekend I whipped up a batch of Copycat Cheddar Bay Biscuits. One of my friends happened to be here and she just went crazy over them. I was a bit shocked as I figured everyone knew about this recipe. It's been around for forever and is in pretty much every church recipe book and everywhere on Pinterest.
When another friend walked in and did the same thing, I figured I'd type it up and share it here in case any of you have missed this one.
I can make these with my eyes closed at this point and a batch never lasts long at my house! They just take a few minutes to prepare and you are sure to get lots of yummy noises if you put them on the table.
Sometimes I add a little old bay seasoning to shake them up a bit. No matter which way you choose, you'll love them!

Copycat Cheddar Bay Biscuits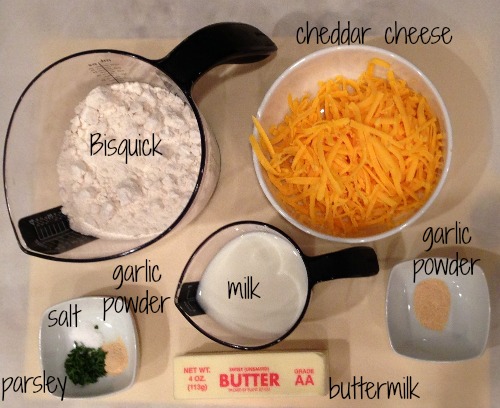 Ingredients
Biscuits
2½ cups Bisquick Baking Mix
¾ cup cold whole milk (or buttermilk)
4 tablespoons cold butter, cut into cubes
¼ teaspoon garlic powder
1 cup cheddar cheese, grated
Topping
2 tablespoons butter, melted
¼ teaspoon salt
½ teaspoon garlic powder
½ teaspoon dried parsley
Instructions
Preheat oven to 400ºF.
Cut the butter into the Bisquick with a pastry cutter or two forks (until you have pea size chunks).
Add the garlic powder, milk and cheese and just mix until combined (do not over mix).
Drop by ¼ cup mounds onto an ungreased cookie sheet.
Bake for about 12 - 15 minutes or until golden brown.
Prepare topping by mixing the melted butter, salt, garlic powder and parsley.
Brush over warm biscuits.
Serve warm.