Turkey, Bacon & Cheddar Pull Apart Bread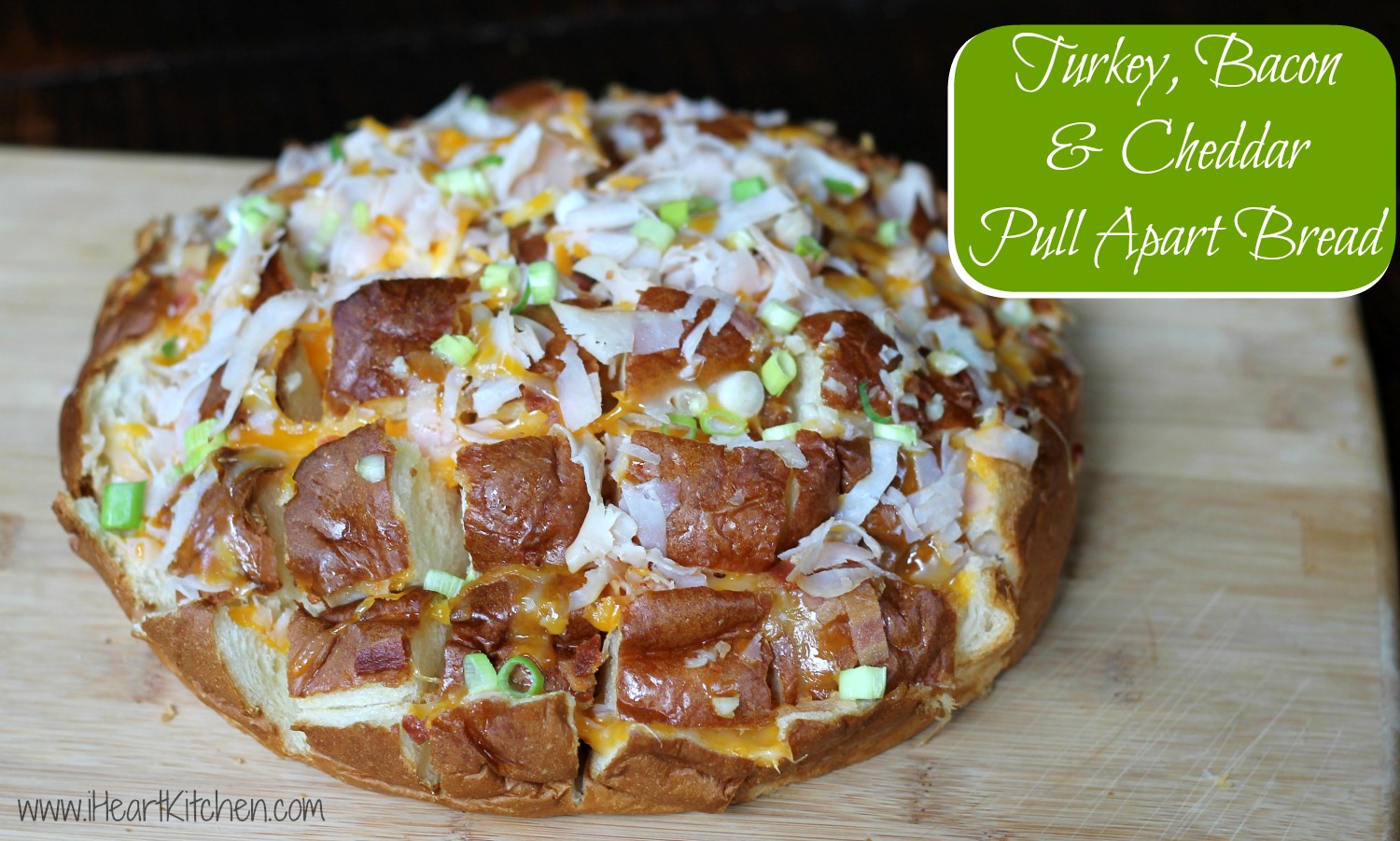 1 full loaf of bread (we prefer a Hawaiian Bread or Sourdough)
½ cup butter, melted
2 -3 cloves garlic, minced
8 - 10 oz turkey, chopped
2 cups cheese, shredded
3 slices bacon, cooked and crumbled
1 green onion, sliced
Preheat oven to 400º F.
Use a serrated bread knife to cut the bread in one direction being careful to avoid cutting through the bottom crust.
Turn and cut the opposite direction and create a crosshatched pattern in the bread.
Combine the butter and garlic and pour over the cut bread loaf, using your fingers to open the bread slightly so that the butter drips into the cut sections.
Mix the bacon, cheese and turkey then gently push the filling into the bread openings.
Sprinkle with the green onion.
Wrap the whole loaf in aluminum foil and bake in a 400º F oven for 15 minutes
Pull the foil back to expose the loaf and bake an additional 10 minutes until the cheese is melted and bubbly.
Serve with ranch or your favorite dipping sauce.
Recipe by
I Heart Kitchen
at https://www.iheartkitchen.com/turkey-bacon-cheddar-pull-apart-bread/