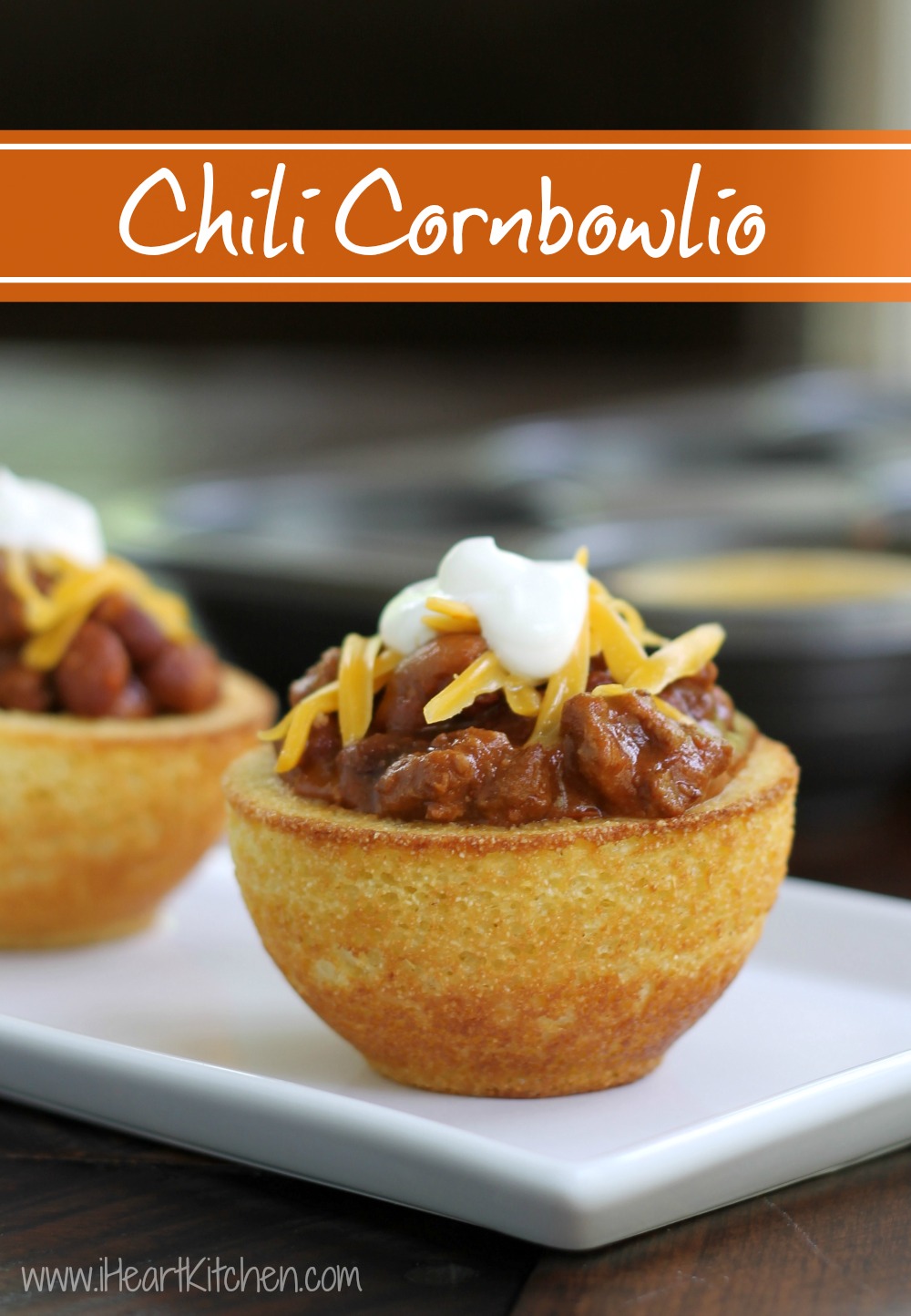 So what do you think of that recipe name? I am always trying out new recipes and my husband is quick to come up with names for me. Often they are off the wall suggestions – but, this one made me giggle. I thought it was super creative and cute. I figured with a name like Chili Cornbowlio – it's sure to be memorable.
While this one might have a funny name, it's a meal that is just fantastic. I am a Southern gal and am no stranger to cornbread – it's a staple at my house. I can whip up a mighty tasty cornbread.
The folks at Good Cook sent me their new Bake-A-Bowl and instead of opting for something sweet, my mind went to the savory. I mean think of the options – bread bowls, egg in a nest, mini taco bowls. When I saw the pan, I immediately had the image of a golden cornbread bowl filled with hearty chili. Often my ideas don't come out exactly like I hope. Sometimes there is trial and error involved and it can take several attempts to get the recipe just how I see it in my head. Well guys – this one came out perfect on the first try…I told you I was pretty good with cornbread–tee hee.
Now I am not going to pretend that this is diet food. My recipe uses oil and butter to get that melt in your mouth, golden brown cornbread that just can't be beat. On a positive note, this recipe makes 6 servings so as long as you can control your urge to hide and eat them all yourself, you won't destroy your diet too much.
While you can make my recipe in a standard muffin pan, the Bake-A-Bowl pan really makes this recipe work. The folks at Good Cook are offering a 25% off coupon to goodcook.com for the Good Cook Sweet Creations. Just use the coupon code BAKEBOWL at checkout. Think about all those brownie bowls, bread bowls and bacon bowls you could make!
Chili Cornbowlio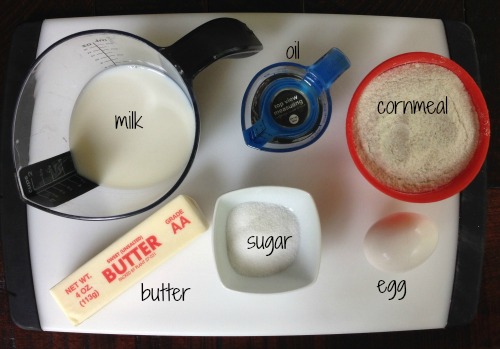 Ingredients
1 cup cornmeal
1 egg
2 tablespoons canola oil
1 tablespoon sugar
⅔ cups milk
3 tablespoons butter
1½ - 2 cups prepared chili
cheese, sour cream or your favorite chili toppings
Instructions
Preheat oven to 400º F.
Add ½ tablespoon of butter to the cup of each Bake-a-bowl lower pan and place in oven while you mix the ingredients. The pan only needs to heat for about 3 - 4 minutes so that the butter will melt. Be sure to be aware of the pan and don't let your butter burn!
Whisk together cornmeal, egg, oil, sugar, and milk in a small bowl until combined.
Carefully remove the pan from the oven and pour the cornbread batter into each cup of melted butter - just filling half of the cup (to the marking on the pan).
Fit the upper pan into the lower pan slots and place back in the oven.
Bake at 400º F for 18 - 20 minutes or until golden brown.
Fill each cornbread bowl with chili and add the toppings of your choice.
Notes
You can easily use a 6 cup muffin pan instead of the Bake-a-Bowl pan if desired.
Be sure to follow
@GoodCookcom
on Twitter to keep up with all the fun new products.