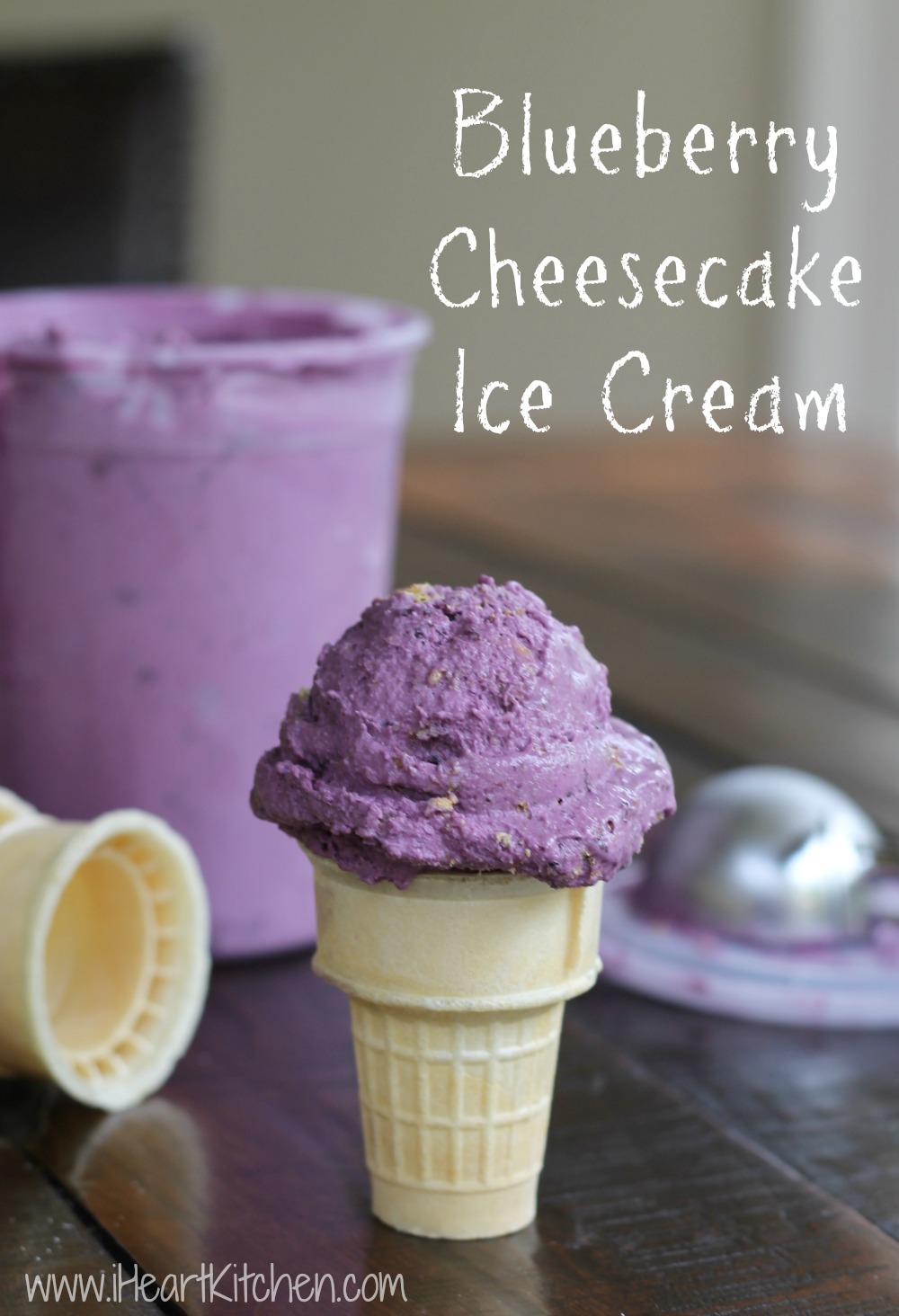 There is just nothing like homemade ice cream. We have had a few warm days and I just couldn't resist pulling out my ice cream maker. I recently purchased some blueberries while they were on sale so I knew exactly what I'd be making – Blueberry Cheesecake Ice Cream!
I have tried several versions of this ice cream but this one is by far my favorite.  I typically only make it a quart at a time but if you have guests you can easily double this recipe and feed a large crew.
I'll often make the custard and the blueberries early in the day and then throw it in my ice cream maker when I start dinner. That way dessert is ready just in time! I have found that this one is great with fresh or frozen blueberries and really comes together beautifully! Give it a try – I think you will love it as much as we do!
Blueberry Cheesecake Ice Cream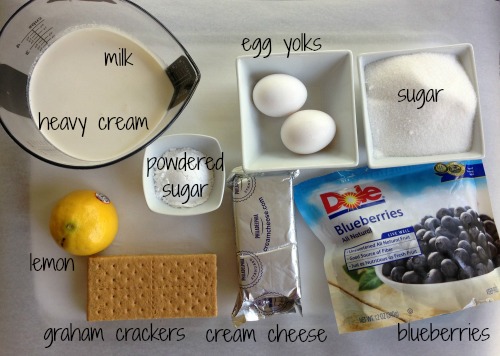 Ingredients
1 cup granulated sugar
4 ounces cream cheese, softened
2 large egg yolks
1½ cups milk
½ cup heavy cream
1½ cups blueberries (fresh or frozen)
2 teaspoons lemon juice
2 tablespoons powdered sugar
2 tablespoons water
½ cup graham cracker crumbs
Instructions
Place sugar, cream cheese and egg yolks into a bowl and beat with a mixer until smooth.
In a medium saucepan, heat milk and cream until boiling.
Scoop ½ cup of hot milk and whisk into cream cheese/sugar mixture.
Pour the tempered mixture back into the hot milk and continue to cook on medium low, stirring constantly, until the custard reaches 160º F on a thermometer (approximately 2 minutes).
Place the pan in an ice bath and refrigerate to allow the custard to cool completely.
Combine blueberries, lemon juice, powdered sugar and water in a small saucepan and bring to a boil.
Reduce heat and simmer for 5 - 10 minutes until slightly thickened.
Remove from heat and allow to cool completely.
Mix the cooled custard and blueberry mixture and place in an ice cream maker or ice cream freezer can. Allow to run the cycle or chill as directed in the freezer can.
About 10 minutes before the ice cream is complete, mix in the ½ cup of graham cracker crumbs and stir.
Serve in a cup or on a cone.
Store in freezer.