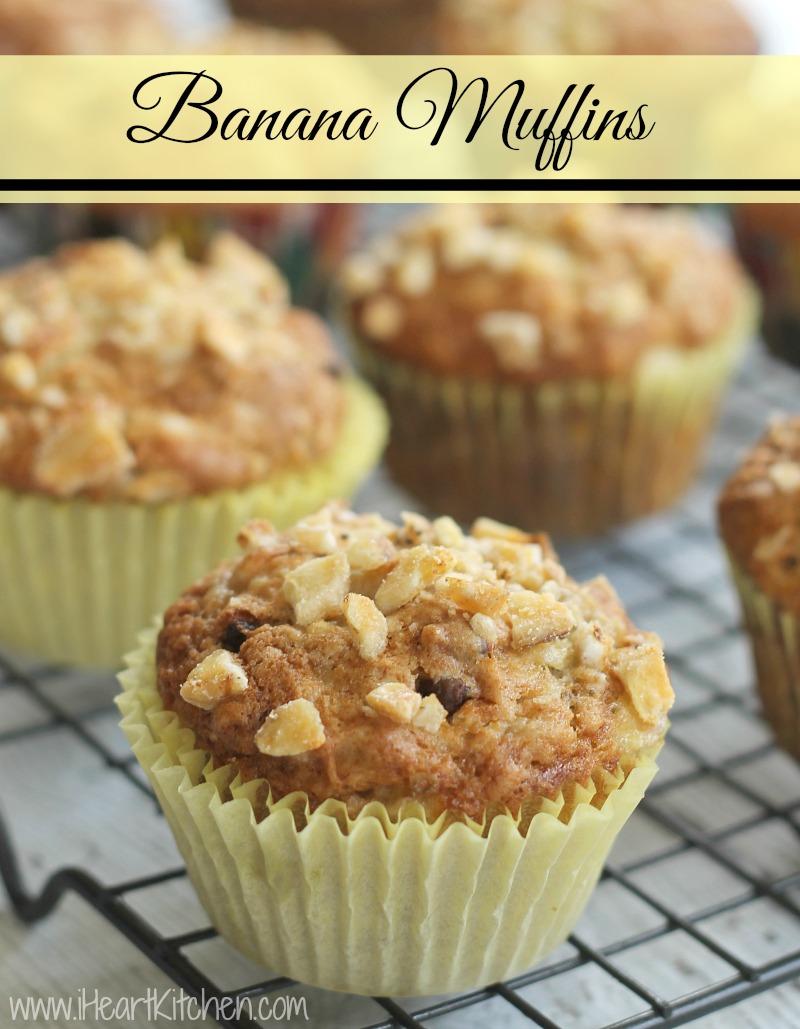 I glanced over at my counter and saw three very ripe bananas. I guess my guys didn't eat as many as I thought they would this week. I have to admit I don't mind seeing overripe bananas every now and again. When it happens, I take the opportunity to whip up some Chocolate Banana Bread with Walnuts or a batch of Banana Muffins.
It really takes no time to make these muffins. The key is to make sure you don't over mix the batter. This recipe is very simple and you can add your favorite extras if you like. Today, I went with mini chocolate chips and a sprinkle of crushed banana chips. Sometimes I make them plain or even add walnuts. Really the options are endless.
Give these a try and let me know what you think!
Banana Muffins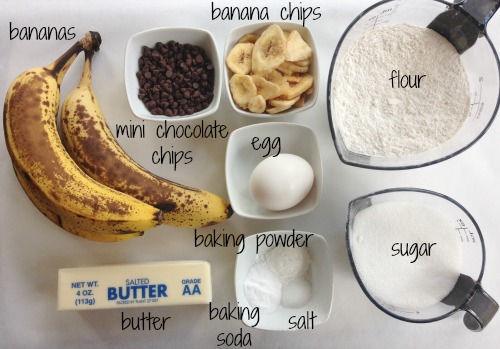 Ingredients
1 cup mashed bananas (about 3 bananas)
⅔ cup sugar
1 egg
5 tablespoons butter, melted
1½ cups flour
1 teaspoon baking powder
1 teaspoon baking soda
¼ teaspoon salt
2 tablespoons mini chocolate chips
2 tablespoons banana chips, chopped
Instructions
Preheat oven to 350º F.
In a medium bowl, mix the mashed bananas, sugar, egg and butter until combined.
Sift in the flour, baking powder, baking soda and salt.
Add the chocolate chips.
Stir until moistened - do not over mix!
Scoop batter into 12 paper lined muffin cups.
Top with chopped banana chips.
Bake at 350º F for 25 minutes.
Cool on baking rack.