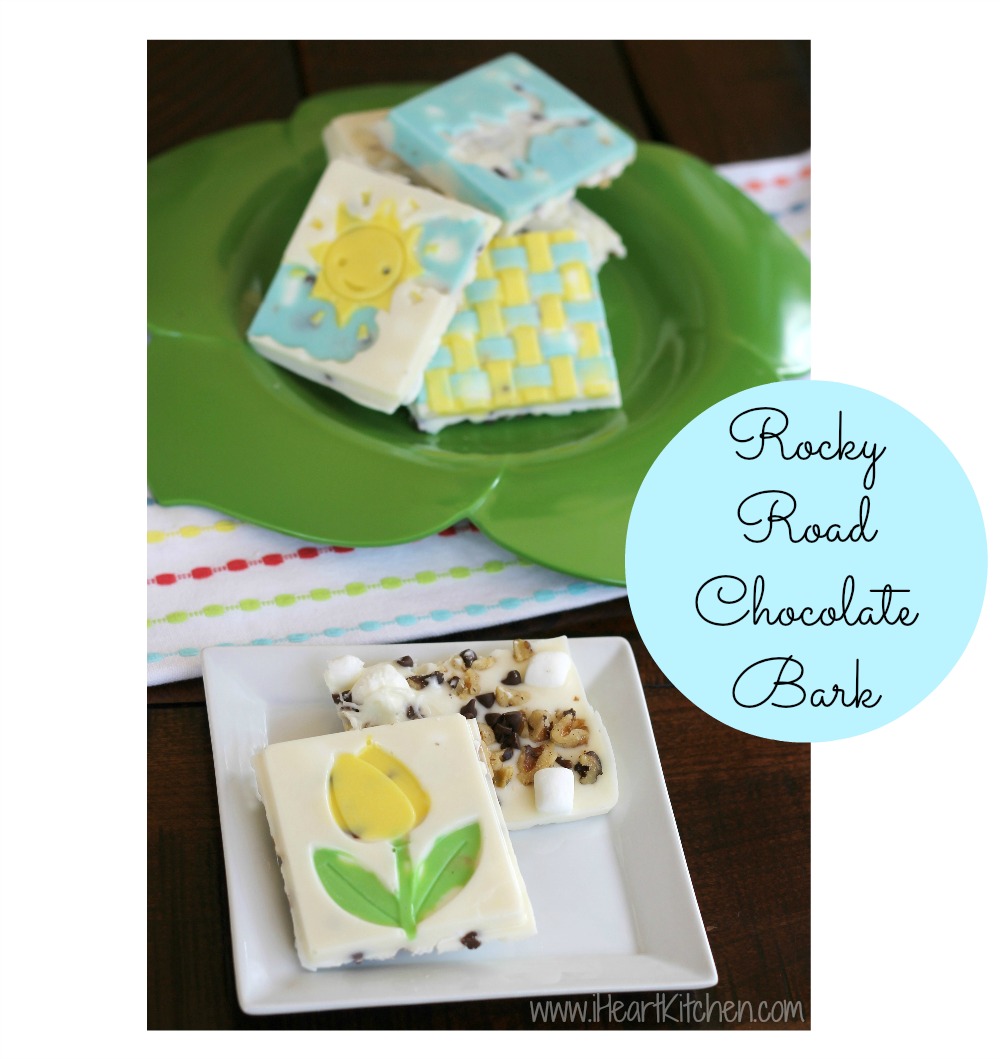 It's starting to finally feel like Spring. The sun peeked out today and I had the urge to get in the kitchen and make something festive. The folks at Good Cook had sent me a Spring Bark Mold not too long ago and with the sun finally out today, I put that baby to use.
I looked in my baking drawer and found chocolate chips, marshmallows and walnuts. Thrown on top of the white chocolate to harden, it soon was a tasty Rocky Road Chocolate Bark!
I love silicone molds. They are the easiest way to make a beautiful presentation for chocolates, baked goods and other treats. You simply fill the mold and the end result is a beautifully decorated treat. I opted to paint my mold using colored chocolate before filling it with the white chocolate bark. As you can see the accent color makes the chocolate really pop.
You can add any of your favorite sweet or savory toppings to the mold for your own flavor combination. These would make a beautiful Easter treat or just a delicious treat for a sunny Monday afternoon.

Rocky Road Chocolate Bark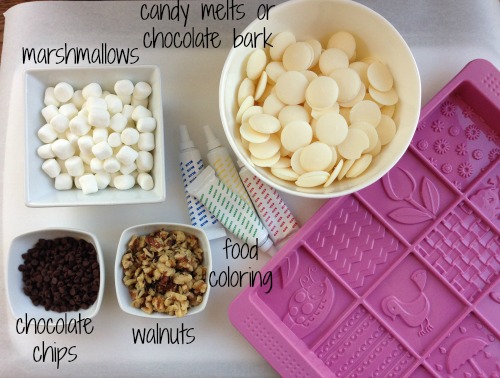 Ingredients
1 pound white chocolate bark or candy melts
½ cup marshmallows
2 tablespoons walnuts, chopped
2 tablespoons mini chocolate chips
food coloring if desired
Instructions
Melt the chocolate bark/candy melts according to package instructions.
Pour into a mold or spread onto wax paper.
Before the chocolate sets, sprinkle with the marshmallows, nuts and chocolate chips.
Allow the chocolate to set and harden.
Break apart and serve.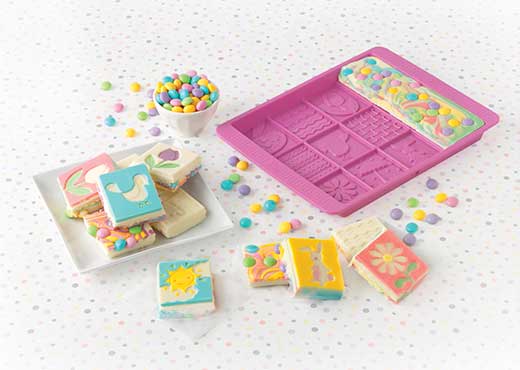 Right now you can use the code SpringFling to get 25% off coupon to goodcook.com for the Good Cook Sweet Creations line of products. Pick up any of the Sweet creations spring cookware tools at a great price.