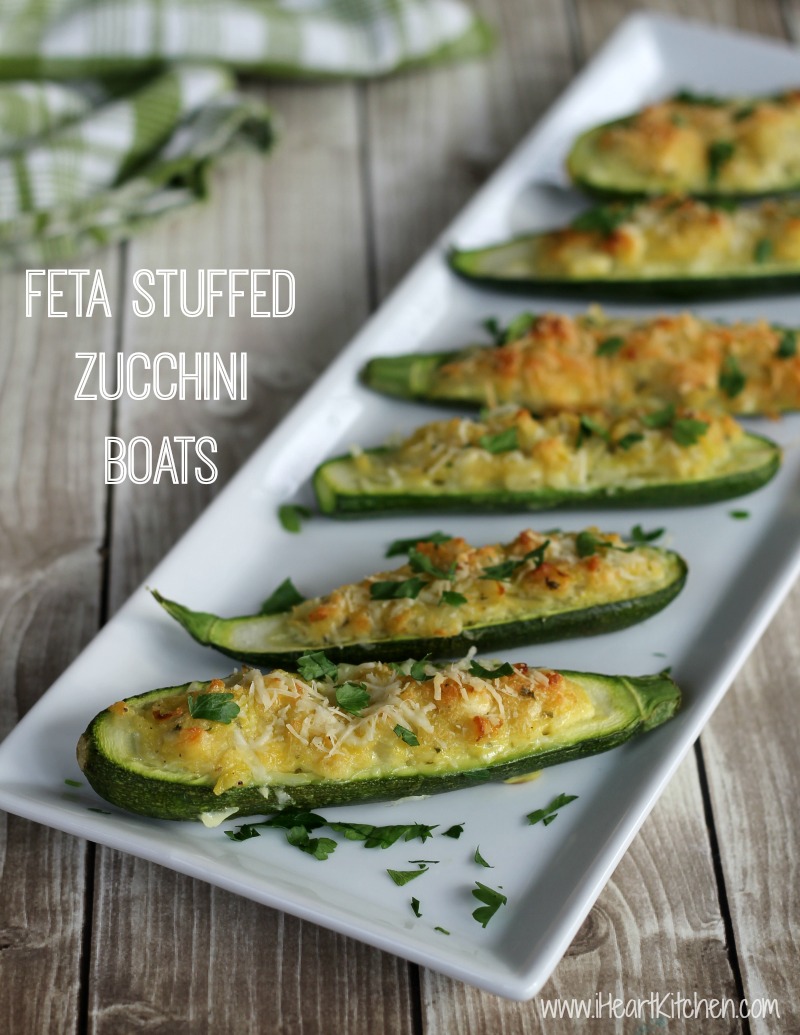 I have a treat for you guys today. I am sharing one of our favorite zucchini recipes – Feta Stuffed Zucchini Boats.
I had a delicious stuffed zucchini at a restaurant in Atlanta many years ago. Since then, I have been stuffing my zucchini with all sorts of yummy things. Sometimes I do a sausage stuffing or a pizza filling or even a walnut and cranberry stuffing. Honestly, that little squash is the perfect vessel for so many wonderful stuffings.
The one I am sharing today is a simple but oh so tasty stuffing. It takes almost no time to throw together and is a great side dish for almost any protein. This week I served it with my Easy Baked Tilapia and there were no leftovers or crumbs left on any of the plates at dinner. A clean plate is my way of knowing when a recipe is a keeper at my house. This one is definitely a keeper.
When you want need a great side dish that's easy and super tasty, give this one a try. Be sure to come back and let me know what you think!
Feta Stuffed Zucchini Boats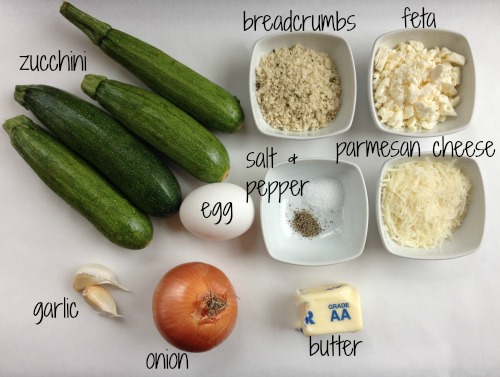 Ingredients
1 pound zucchini
½ medium onion, minced
1 tablespoon butter
2 cloves garlic, chopped
1 egg, beaten
3 tablespoons breadcrumbs
3 tablespoons feta, crumbled
2 tablespoons parmesan cheese, grated
½ teaspoon salt
¼ teaspoon ground pepper
Instructions
Preheat oven to 375º F.
Cut each zucchini lengthwise then scoop out the center pulp (reserve the pulp as will be used in the filling).
In a small skillet, melt the butter then add the onion and zucchini pulp.
Cook the veggies for about 3 - 5 minutes until softened.
Add the garlic and cook for about 2 more minutes.
Remove from heat and mix in the feta and breadcrumbs.
Taste the stuffing and season with the salt and pepper as desired.
Add the beaten egg to the mixture.
Spoon the mixture in the zucchini cavities and sprinkle with the parmesan.
Place in a casserole dish and bake for 35 - 45 minutes until the zucchini is tender and cheese is lightly browned.