Feta Stuffed Zucchini Boats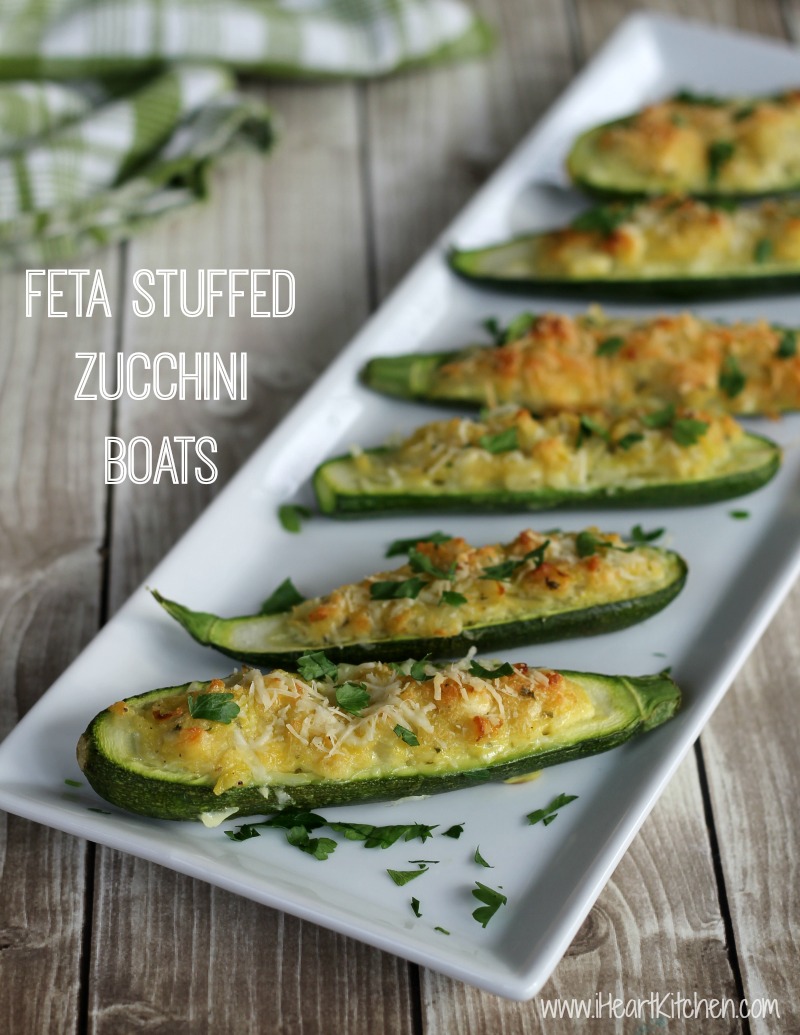 1 pound zucchini
½ medium onion, minced
1 tablespoon butter
2 cloves garlic, chopped
1 egg, beaten
3 tablespoons breadcrumbs
3 tablespoons feta, crumbled
2 tablespoons parmesan cheese, grated
½ teaspoon salt
¼ teaspoon ground pepper
Preheat oven to 375º F.
Cut each zucchini lengthwise then scoop out the center pulp (reserve the pulp as will be used in the filling).
In a small skillet, melt the butter then add the onion and zucchini pulp.
Cook the veggies for about 3 - 5 minutes until softened.
Add the garlic and cook for about 2 more minutes.
Remove from heat and mix in the feta and breadcrumbs.
Taste the stuffing and season with the salt and pepper as desired.
Add the beaten egg to the mixture.
Spoon the mixture in the zucchini cavities and sprinkle with the parmesan.
Place in a casserole dish and bake for 35 - 45 minutes until the zucchini is tender and cheese is lightly browned.
Recipe by
I Heart Kitchen
at https://www.iheartkitchen.com/feta-stuffed-zucchini-boats/