Banana Muffins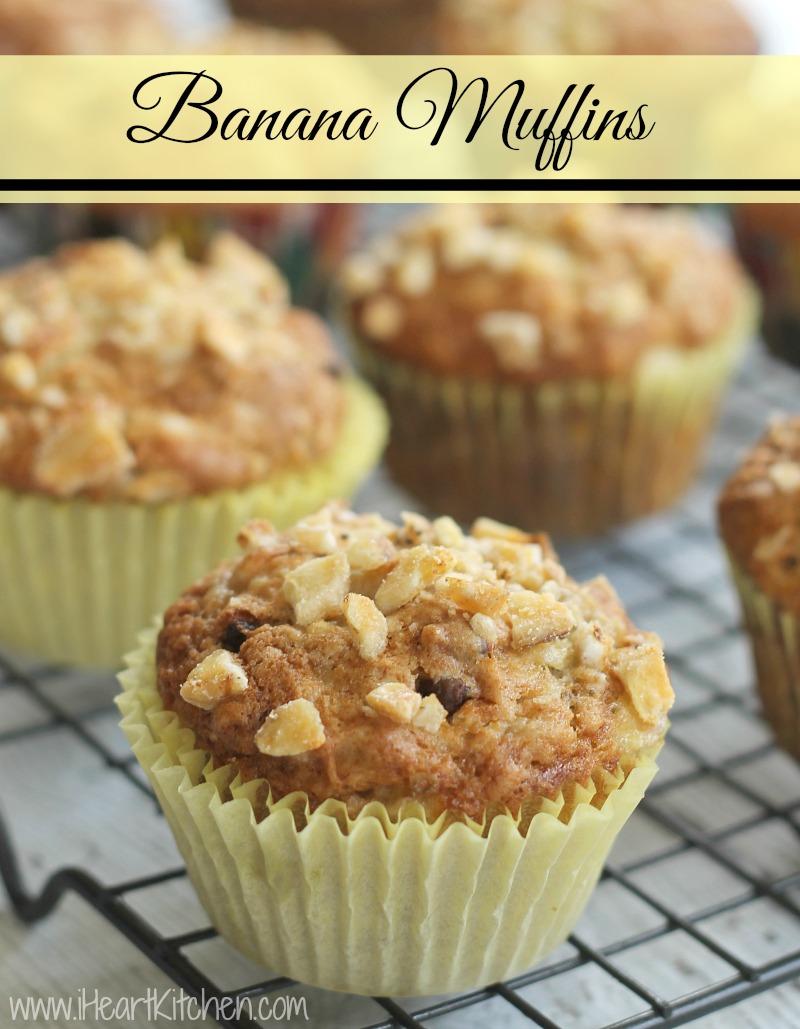 1 cup mashed bananas (about 3 bananas)
⅔ cup sugar
1 egg
5 tablespoons butter, melted
1½ cups flour
1 teaspoon baking powder
1 teaspoon baking soda
¼ teaspoon salt
2 tablespoons mini chocolate chips
2 tablespoons banana chips, chopped
Preheat oven to 350º F.
In a medium bowl, mix the mashed bananas, sugar, egg and butter until combined.
Sift in the flour, baking powder, baking soda and salt.
Add the chocolate chips.
Stir until moistened - do not over mix!
Scoop batter into 12 paper lined muffin cups.
Top with chopped banana chips.
Bake at 350º F for 25 minutes.
Cool on baking rack.