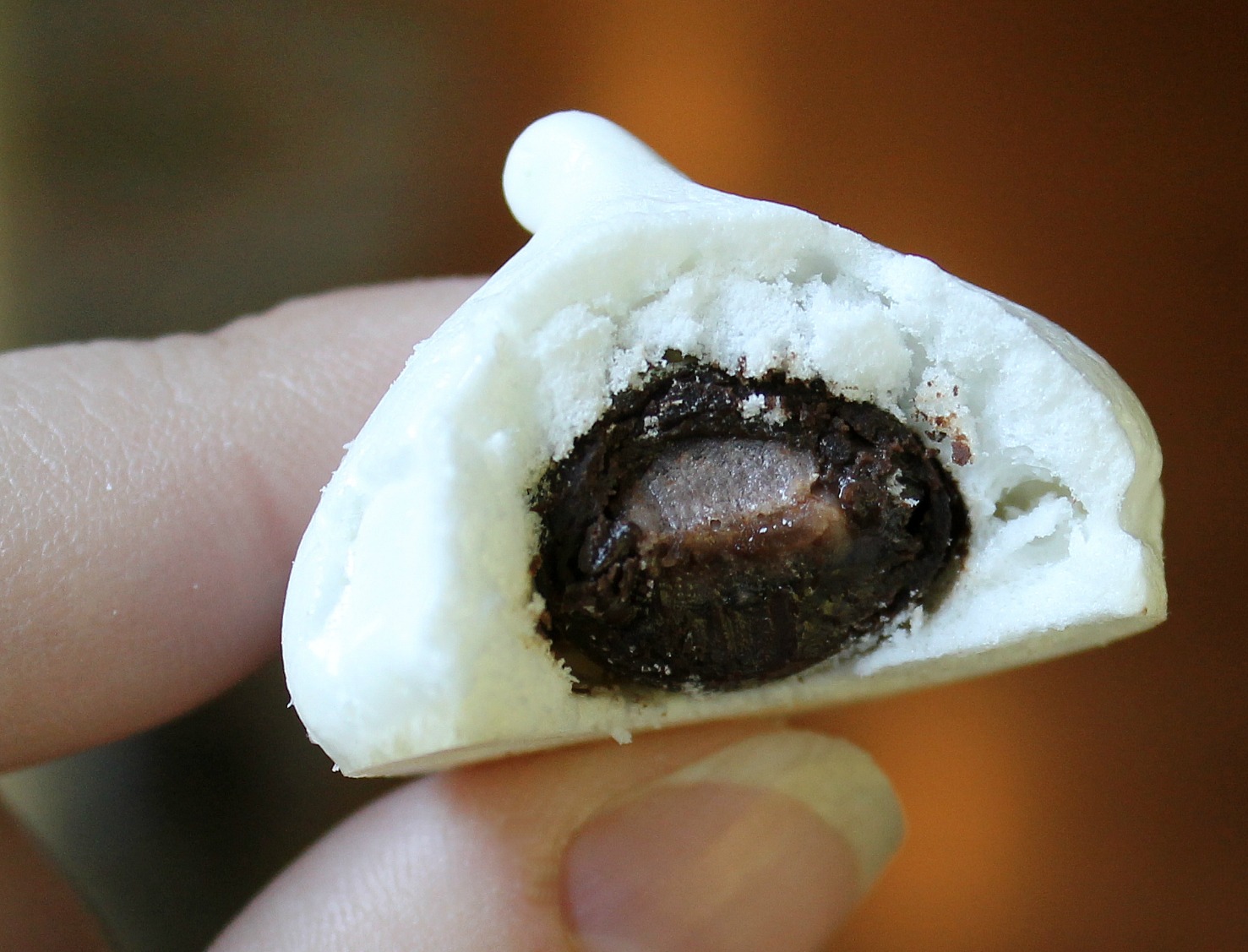 I love meringue cookies for so many reasons…
They require very few ingredients
They are super easy to make.
They taste delicious.
One batch makes a ton of cookies!
All those reasons make them a perfect cookie! How can you not love that crispy, melt in your mouth goodness?
It's teacher appreciation week at my boys' school. The room moms emailed asking that I send in a different "gift" each day to show my appreciation for the boys' teachers.
I have been very lucky and my boys both have excellent teachers. I am more than happy to put forth a little effort to show them that I really do appreciate all they do. After all, there is no way on earth I could imagine doing their jobs! I'd be good to last an hour with that many kids and that much noise. Then to do it all year long…that definitely deserves a little pat on the back.
I was asked to send in a homemade treat so I my mind went to Meringue Cookies. I wanted to change them up a little so I decided to hide a surprise in the middle. I placed a Brookside Acai and Blueberry Chocolate in the middle of each meringue and thus the Hidden Surprise Meringue Cookies came about.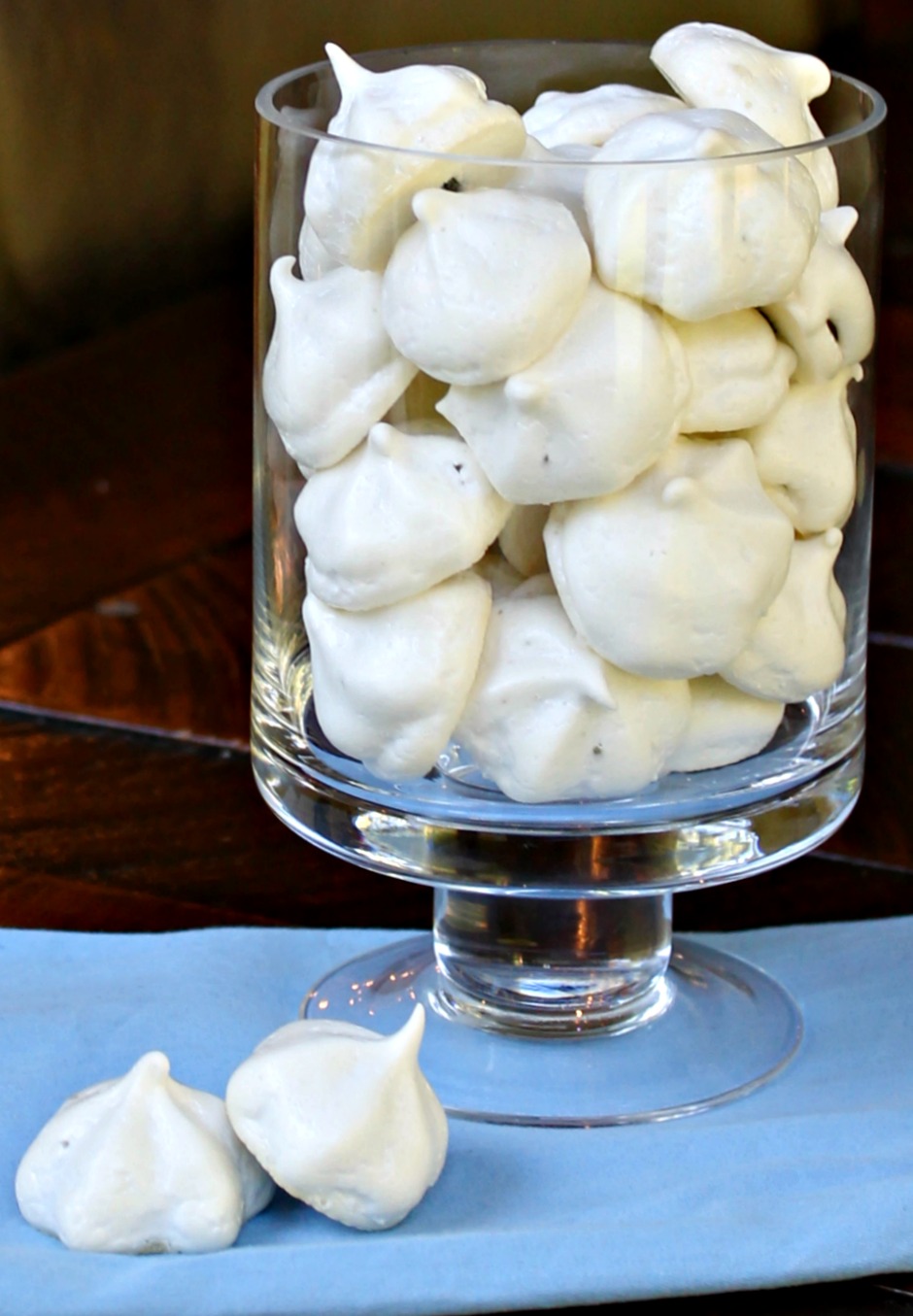 The textures work perfectly together and that little burst of flavor really makes these meringue just phenomenal.
I'll pop about 10 in each cellophane bag with a pretty ribbon. Then it's just a matter of adding a note and I have a bunch of teacher appreciation gifts that the boys can hand out to all their teachers.
Don't let the time on the recipe scare you. All that time is simply just letting them sit. Your actual hands on prep time is maybe 15 minutes! Don't be intimidated by meringue. Give these a try and let me know what you think!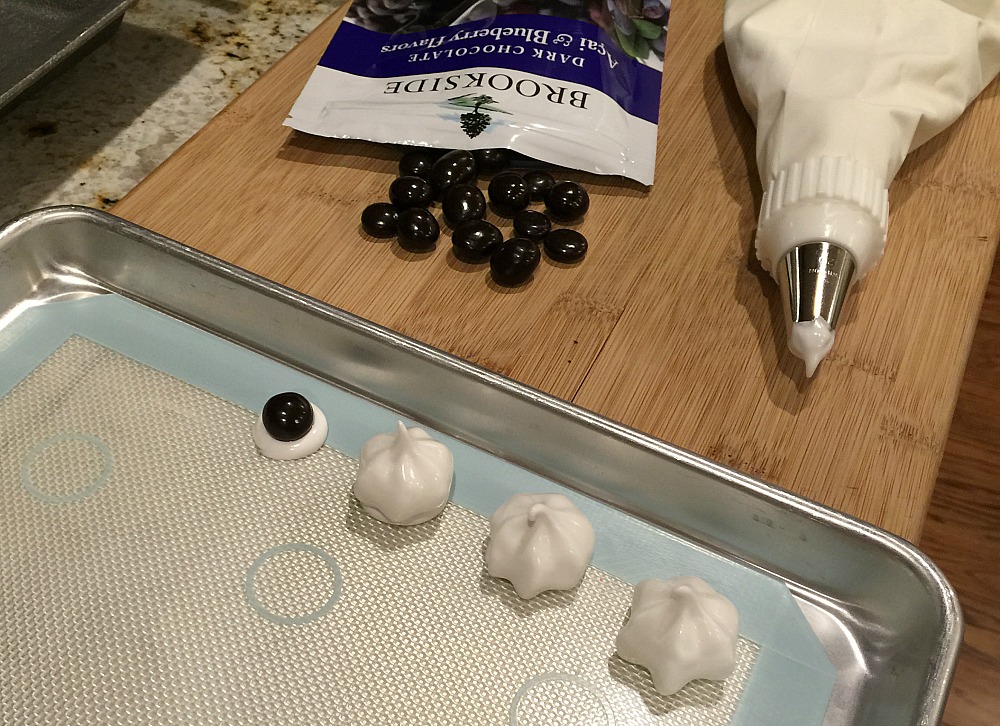 Hidden Surprise Meringue Cookies
Ingredients
4 egg whites at room temperature
1 tablespoon white vinegar
1 tablespoon cornstarch
1 cup super fine granulated sugar or caster sugar
½ teaspoon vanilla
1 cup Brookside Chocolate
Instructions
Preheat oven to 200 degrees.
Add egg whites to a clean, dry mixer bowl. With whisk attachment, beat egg whites on low until frothy (approximately 30 seconds).
Add vinegar and cornstarch and beat another minute until soft peaks form.
Slowly pour in the sugar and vanilla and beat 4 - 5 minutes until stiff peaks form.
Transfer meringue to a decorating bag with a star tip.
Line baking sheet with parchment paper and pipe a small dollop onto the paper, then top with a Brookside Chocolate.
Pipe over the chocolate lifting up to create a decorative point. Repeat with the remaining meringue/chocolates.
Place in preheated 200 degree oven and bake for 90 minutes.
Leave cookies in oven to cool for 6 hours or overnight.
Peel the parchment paper and serve.
Store in an airtight container.