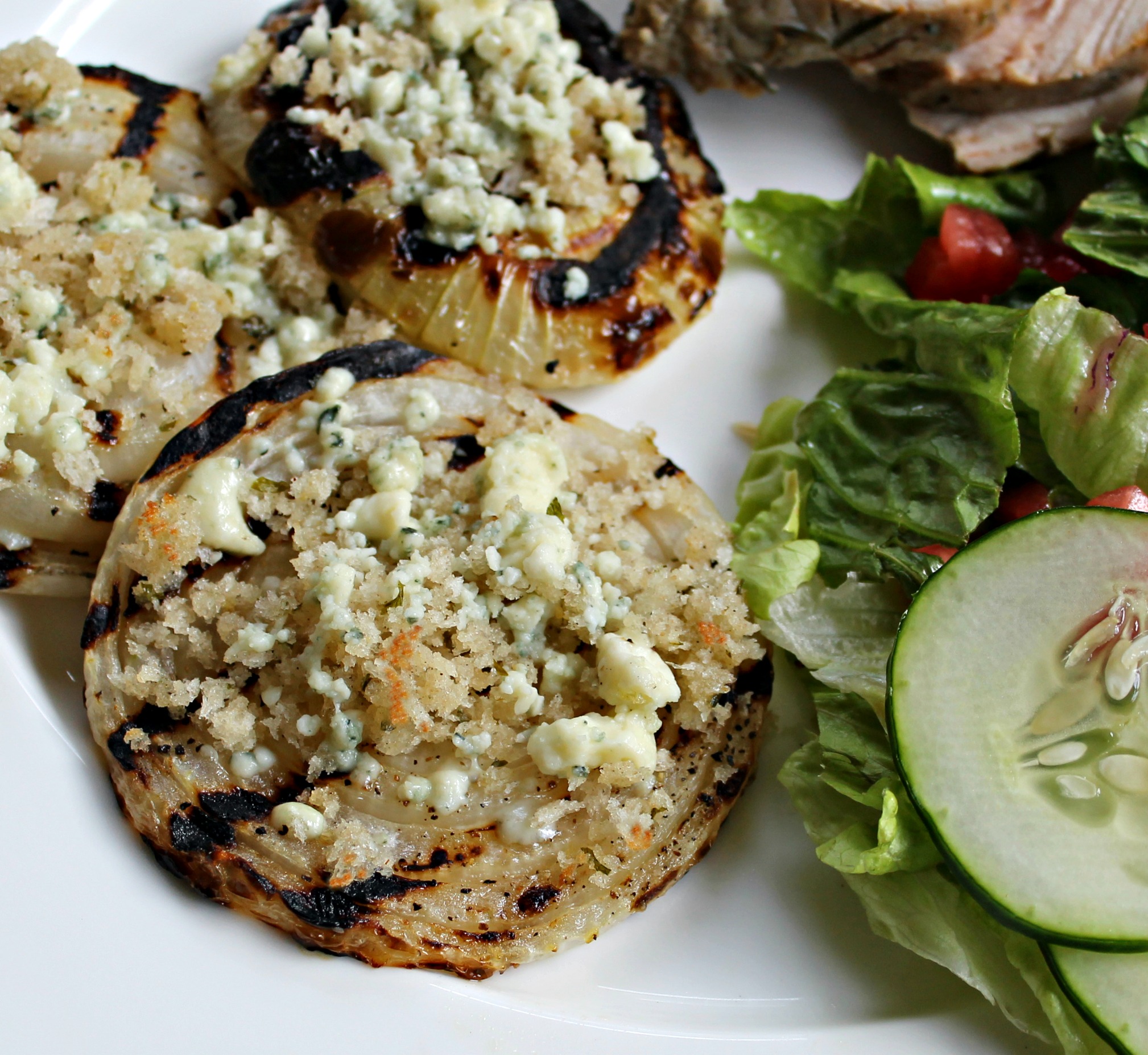 It's time to grab a big bag of those delicious Vidalia onions! If you have never had a Vidalia onion you are really missing out. These are deliciously sweet onions grown down in South Georgia. They are actually the Georgia state vegetable and this time of the year they are everywhere in the South. I take full advantage of those big beautiful onions whenever I can.
I use them in all my recipes but my all time favorite way to eat a Vidalia onion is grilled. The recipe I am sharing today is so simple but it's the most incredible side dish to pork or steak. Heck, I could probably eat it all by it's self as my lunch for a week and never get tired of it. My husband loves it as well…so this time of year, we go through a whole lot of onions.
Now you have to be careful and cut big thick slices or you'll lose your onions down the grates of the grill. If you want to be safe you can line your grill with a little aluminum foil but I think with a a good sharp knife and careful turning you'll be OK. Grab a big bag of onions and whip up a batch of the most delicious melt in your mouth, Grilled Vidalia Onions with Blue Cheese. I promise you'll love them!

Grilled Vidalia Onions With Blue Cheese
Ingredients
1 - 2 large Vidalia Onions, cut into ½ inch slices
2 tablespoons seasoned Panko bread crumbs
1 teaspoon butter, melted
2 tablespoons blue cheese, crumbled
kosher salt
black pepper
olive oil
Instructions
Mix the breadcrumbs and the melted butter.
Heat the grill to medium low heat.
Brush the onion slices with olive oil and sprinkle with kosher salt & black pepper.
Grill over medium low heat for 3 - 5 minutes then flip.
Sprinkle the buttered breadcrumbs over the onions then top with the blue cheese crumbles.
Close the grill and allow to cook for another 3 - 5 minutes until the cheese begins to melt and breadcrumbs begin to toast.
Carefully remove and serve warm.