Grilled Vidalia Onions With Blue Cheese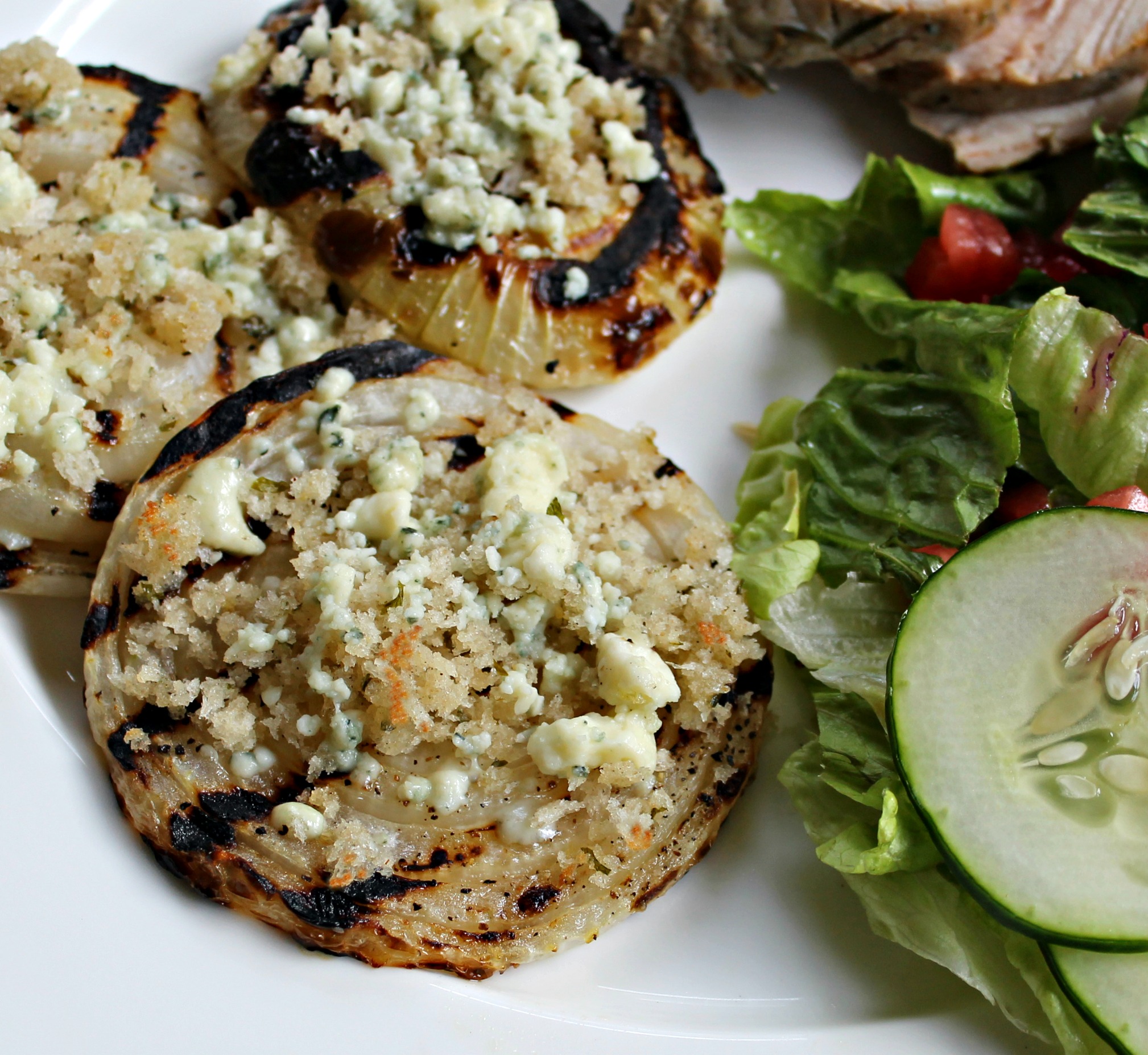 1 - 2 large Vidalia Onions, cut into ½ inch slices
2 tablespoons seasoned Panko bread crumbs
1 teaspoon butter, melted
2 tablespoons blue cheese, crumbled
kosher salt
black pepper
olive oil
Mix the breadcrumbs and the melted butter.
Heat the grill to medium low heat.
Brush the onion slices with olive oil and sprinkle with kosher salt & black pepper.
Grill over medium low heat for 3 - 5 minutes then flip.
Sprinkle the buttered breadcrumbs over the onions then top with the blue cheese crumbles.
Close the grill and allow to cook for another 3 - 5 minutes until the cheese begins to melt and breadcrumbs begin to toast.
Carefully remove and serve warm.
Recipe by
I Heart Kitchen
at https://www.iheartkitchen.com/grilled-vidalia-onions-with-blue-cheese/