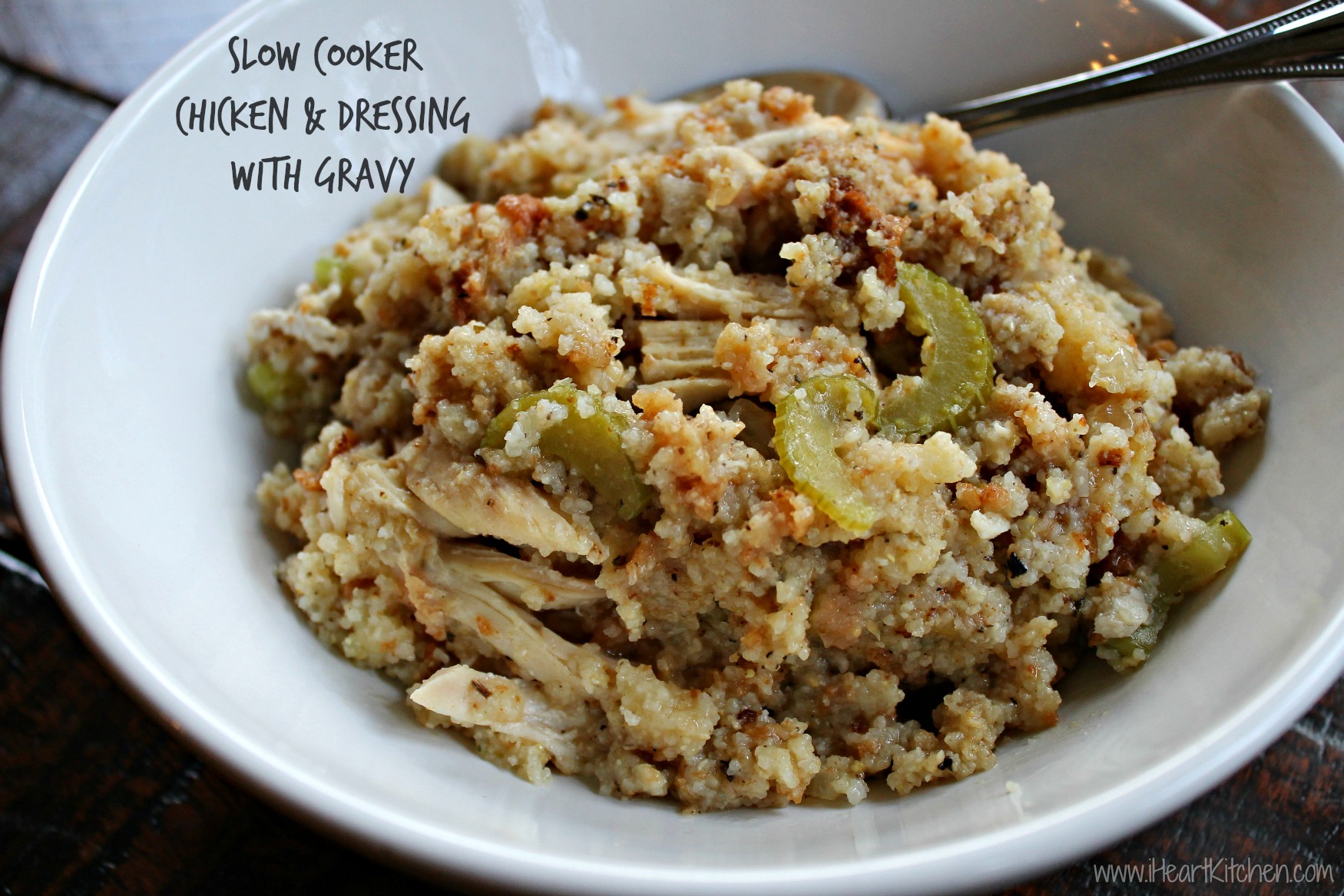 So we all just indulged in some great food…maybe even overindulged? Why is it that all that delicious food only gets made once, maybe twice per year? Yeah…I know it's a lot of work but I have a delicious meal idea that gives you the great taste of a Thanksgiving meal without a ton of effort. My Slow Cooker Chicken & Dressing with Gravy is so easy and so delicious – it's perfect for anytime of the year.
I usually make this whenever I have leftover turkey or chicken but you can also just boil up a couple of chicken breasts if you'd like. This is a great way to use up your extra meat and since your slow cooker does most of the work. You'll be out of the kitchen in a flash!
I am sharing my favorite dressing recipe but feel free to tweak it as you'd like.
If you have leftover turkey from your holiday meal grab your slow cooker and whip this one up. Need more ways to use that leftover turkey? Give these recipes a try –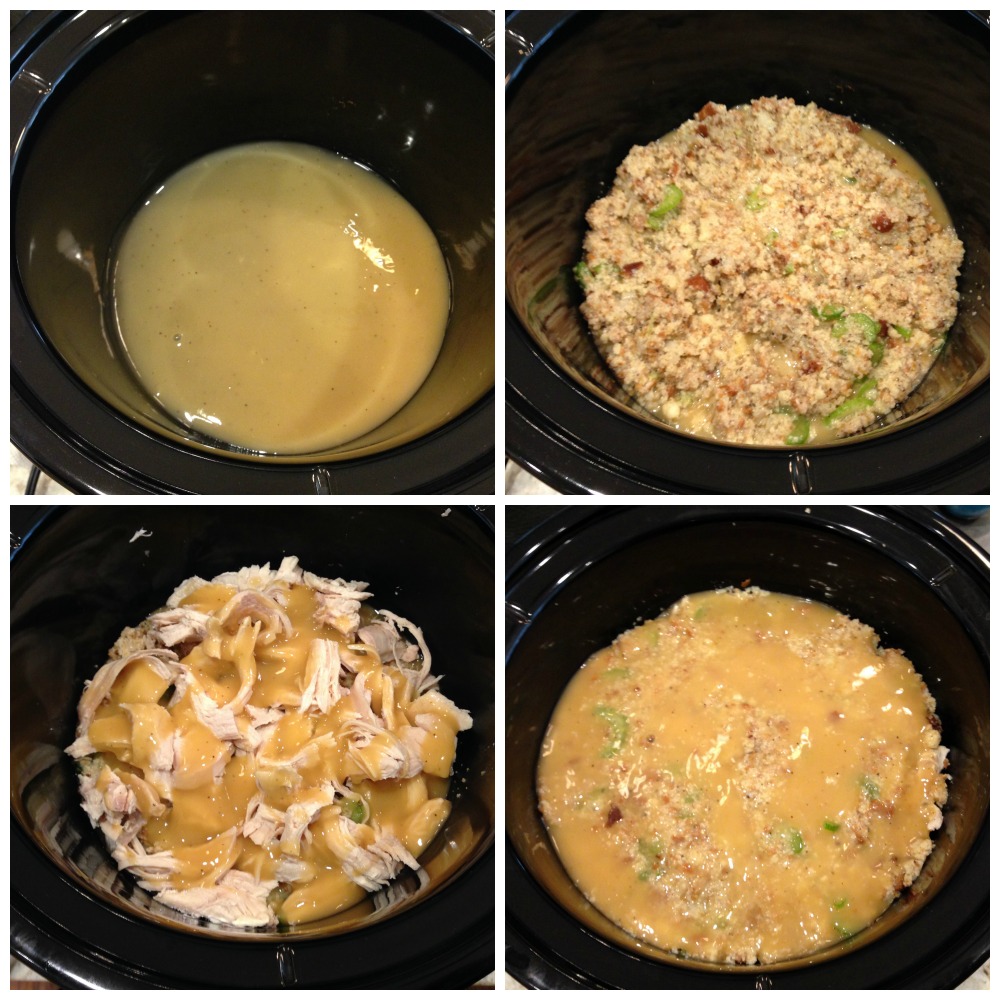 Slow Cooker Chicken & Dressing With Gravy
Ingredients
10" skillet of cornbread (recipe follows), crumbled
4 slices stale bread (can toast if needed), crumbled
½ cup celery, sliced
½ cup onion, chopped
2 cups chicken broth
5 tablespoons butter, melted
1½ tablespoons rubbed sage
1 tablespoon poultry seasoning
1 teaspoon salt
½ teaspoon pepper
1 12 oz jar chicken gravy
3 cups chicken, shredded
Instructions
Mix up the dressing in a large bowl by combining the crumbled cornbread, crumbled bread, onion, celery, butter, chicken broth, sage, poultry seasoning, salt & pepper.
Pour ¼ of the gravy in the bottom of the crockpot.
Add ⅓ of the dressing followed by half of the shredded chicken and another ¼ of the gravy.
Top with another ⅓ of dressing, the remaining chicken and ¼ of the gravy.
Finish with the rest of the dressing and finally the remainder of the gravy.
Bake on low for 4 - 6 hours.
Notes
Simple cornbread recipe. Preheat oven to 450º F. Place 2 tablespoons vegetable oil in a cast iron skillet place in oven while you mix the batter. In a large bowl mix 2 cups cornmeal, 1 egg, 1⅓ cup milk, ¼ cup vegetable oil until combined. Remove the pan from the oven, swirl the oil around the pan and pour in the batter. Bake for 20 - 25 minutes until browned.