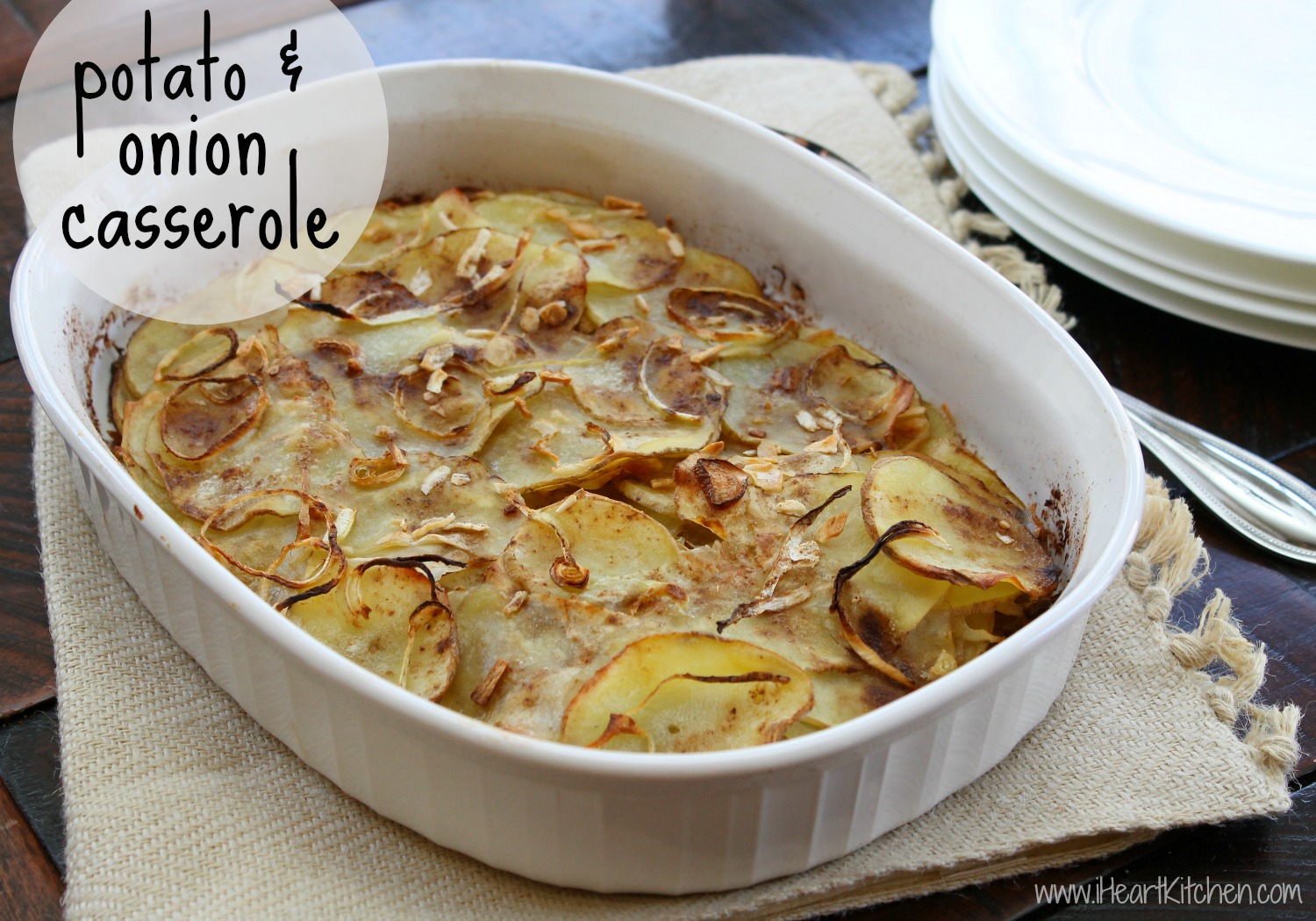 Sometimes a simple dish is the most delicious. I bet many of you had this Potato & Onion Casserole when you were little. It's a pretty basic dish and was very popular when I was younger.
I can still see my plate…baked chicken, a spoonful of canned green beans and this casserole on the side. Not exactly a fancy meal but I thought it was delicious! Every once in a while I get a hankering for my childhood plate.
It's great comfort food and oh so simple. All you need is a few potatoes, an onion, some butter and a packet of onion soup & dip mix. Yep…just four ingredients. It's quick and easy to put together and then you just need to toss it in the oven for about 45 minutes.
While I did steam some fresh green beans, the baked chicken and casserole were a perfect way to end the day. Also offering me a nice stroll down memory lane!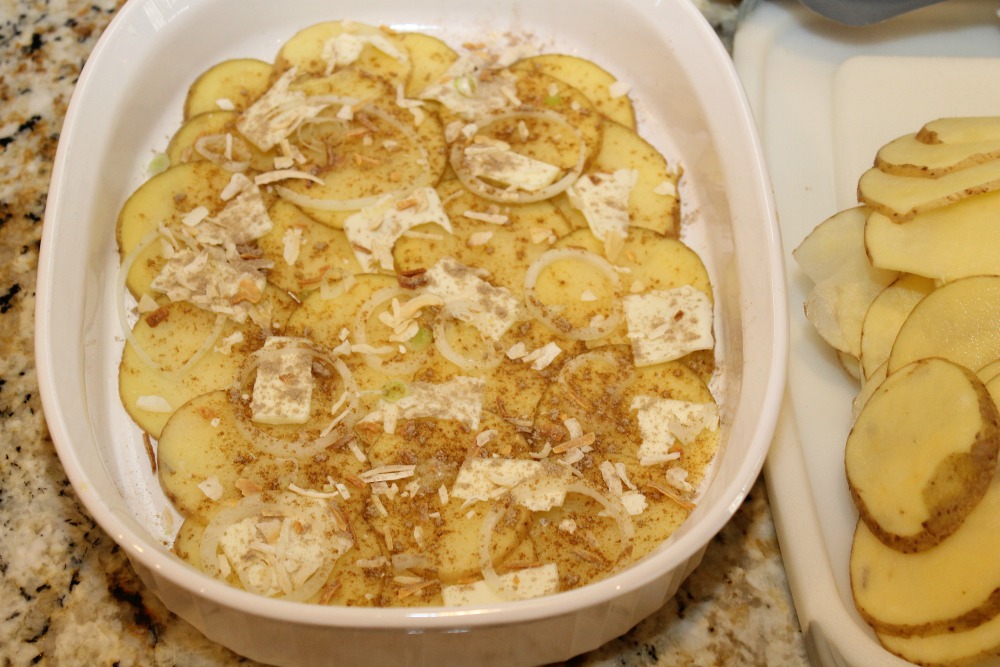 Potato & Onion Casserole
Ingredients
3 large Yukon Gold Potatoes, thinly sliced
1 small onion, thinly sliced
4 tablespoons butter, cut into very thin slices
1 packet onion soup & dip mix
Instructions
Preheat the oven to 350º F.
Butter a shallow casserole dish.
Place a layer of potatoes in the dish followed by few onions.
Sprinkle about a tablespoon of the onion soup mix over the onions and potatoes.
Dot with a little butter.
Repeat the layers two more times.
Bake in a 350º F oven for 45 minutes until the potatoes are golden.
Notes
A mandoline will make short work of the potatoes and onions, giving you even slices.