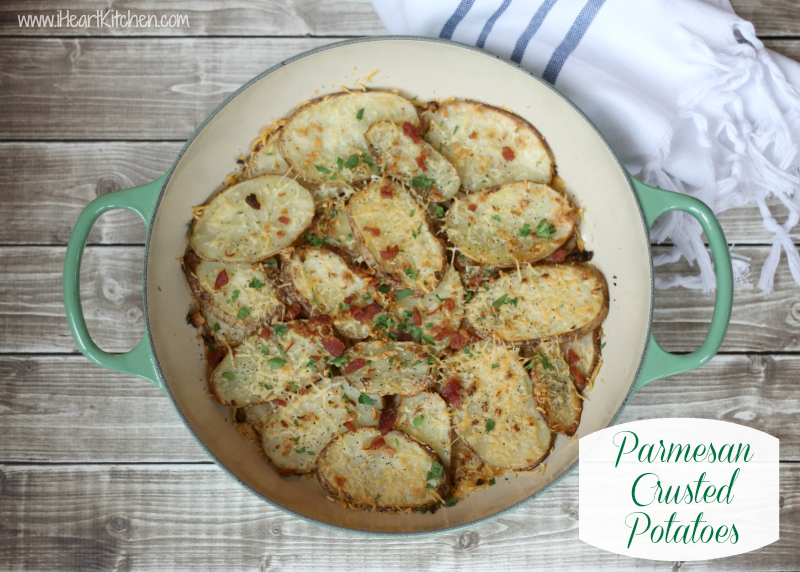 I have a super easy recipe for you guys today. I love french fries but not the fat and grease that goes with them. One of my favorite ways to cook up potatoes that still give you the crunchy and soft textures that you get with fries is this recipe for Parmesan Crusted Potatoes.
This one uses a fraction of the oil that you'd use with fries. You also bake these in the oven – so the work is pretty minimal. What I love most is that the top of the potatoes looks like the picture above – the texture is soft like a baked potato. Then you flip the potato over and the bottom is a crispy golden crust that tastes like heaven. The parmesan crust on the potato really is phenomenal.
Next time you are looking for a quick and easy side dish that your family will love, give this recipe a try.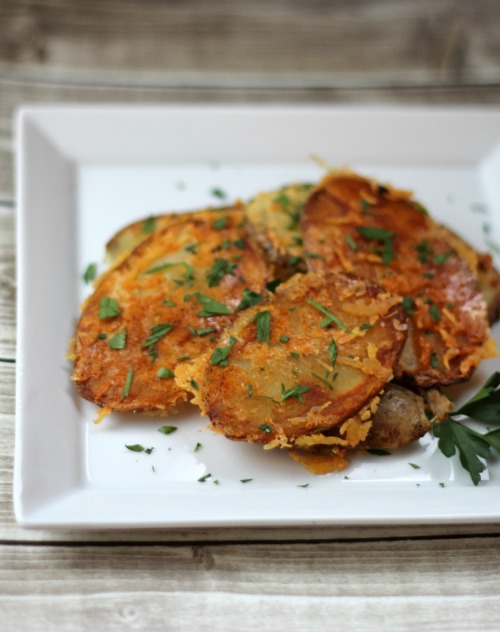 Parmesan Crusted Potatoes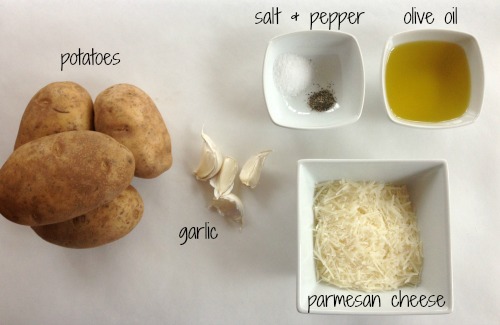 Ingredients
4 medium potatoes, thinly sliced
4 tablespoons olive oil
6 tablespoons parmesan cheese, grated
3 - 4 garlic cloves, minced
½ teaspoon Kosher salt
¼ teaspoon pepper
Instructions
Preheat oven to 450º F.
Place sliced potatoes in a large pot and cover with water.
Heat on high and allow to boil for 3 - 5 minutes.
Drain and return to the hot pan to allow the potatoes to dry.
Pour about 2 tablespoons of olive oil into a skillet (cast iron works great) then sprinkle with 3 tablespoons of parmesan cheese.
Layer the parboiled potato slices in the pan.
Brush with remaining olive oil and sprinkle with the garlic and parmesan.
Bake in a 450º F oven for 40 minutes.
Top with bacon, parsley and additional cheese if desired.