Parmesan Crusted Potatoes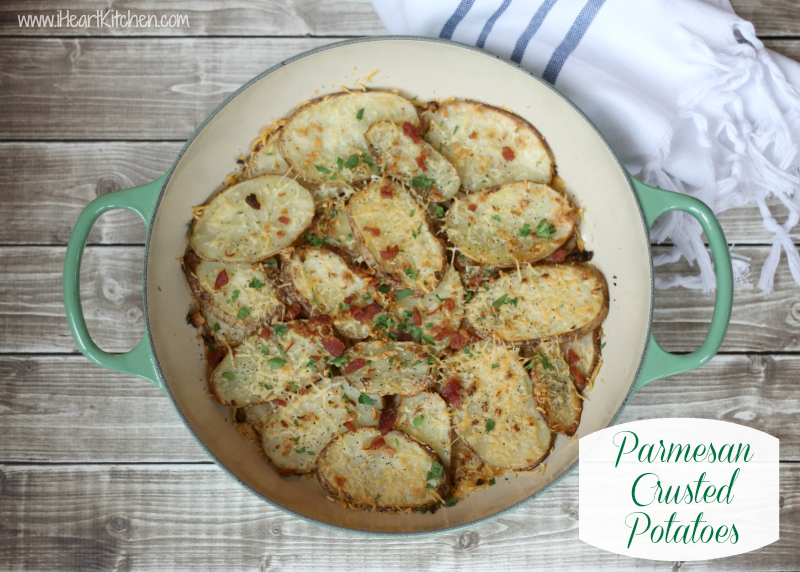 4 medium potatoes, thinly sliced
4 tablespoons olive oil
6 tablespoons parmesan cheese, grated
3 - 4 garlic cloves, minced
½ teaspoon Kosher salt
¼ teaspoon pepper
Preheat oven to 450º F.
Place sliced potatoes in a large pot and cover with water.
Heat on high and allow to boil for 3 - 5 minutes.
Drain and return to the hot pan to allow the potatoes to dry.
Pour about 2 tablespoons of olive oil into a skillet (cast iron works great) then sprinkle with 3 tablespoons of parmesan cheese.
Layer the parboiled potato slices in the pan.
Brush with remaining olive oil and sprinkle with the garlic and parmesan.
Bake in a 450º F oven for 40 minutes.
Top with bacon, parsley and additional cheese if desired.
Recipe by
I Heart Kitchen
at https://www.iheartkitchen.com/parmesan-crusted-potatoes/