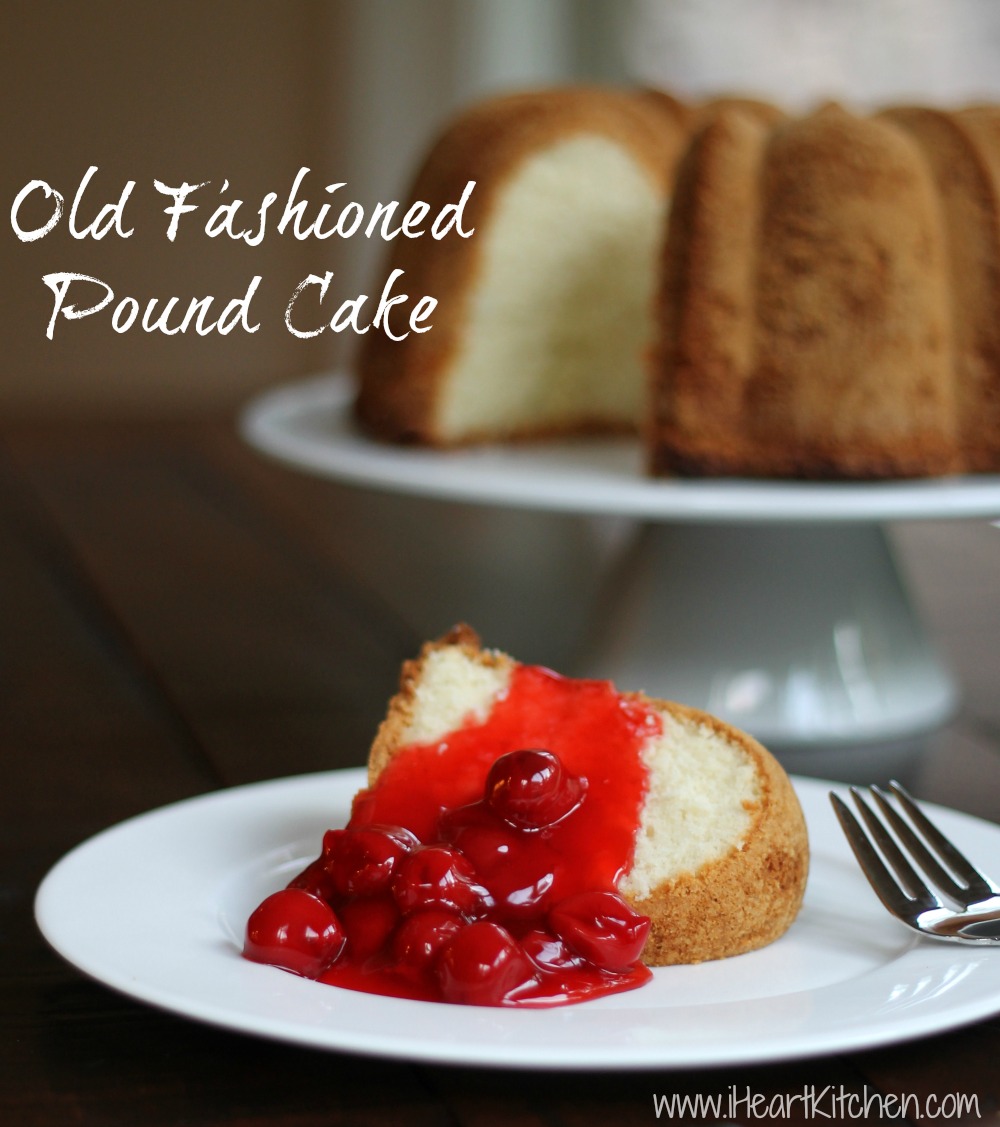 About a week ago, I had a sweet tooth and decided to pull a Sara Lee Pound Cake out of my freezer. Since then I have been craving another slice of pound cake. There were no more hiding in my freezer so I just pulled out my trusty mixer and whipped one up.
I have only recently come to love the pound cake. Over the years, I'd make them on occasion for my husband. Often, I never even bothered to have a slice. I always considered pound cake to be dry and tasteless. Well apparently I just had some bad cake early on…pound cakes are really quite tasty.
I never had the opportunity to meet my husband's mother. She passed away long before we met. My husband would often talk about her various recipes and so one day when I was visiting his family I copied a bunch of her recipes.  She had a couple of different pound cake recipes but this is the one I like best. The title of her recipe is simply – Old Fashioned Pound Cake.
You can serve this one plain, with some fruit or just a little whipped cream. It's a pretty quick prep and then about an hour and a half in the oven and dessert is ready.

Old Fashioned Pound Cake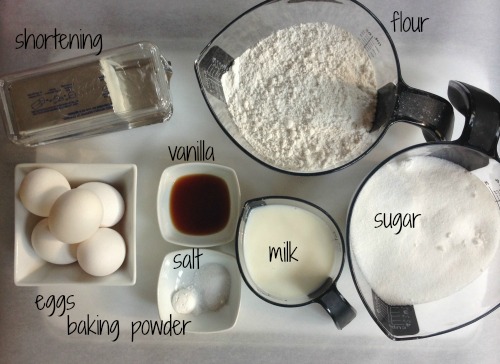 Ingredients
1½ cups shortening
5 eggs
1 cup milk
2¾ cups sugar
3 cups cake flour
1 teaspoon salt
1 tablepoon vanilla
Instructions
Preheat oven to 350º F.
In a stand mixer, cream sugar and shortening - scraping the bowl occasionally.
Add eggs, one at a time.
Slowly add dry ingredients alternating with milk.
Add vanilla then pour mixture into a greased bundt pan.
Bake for 1½ hours at 350º F.