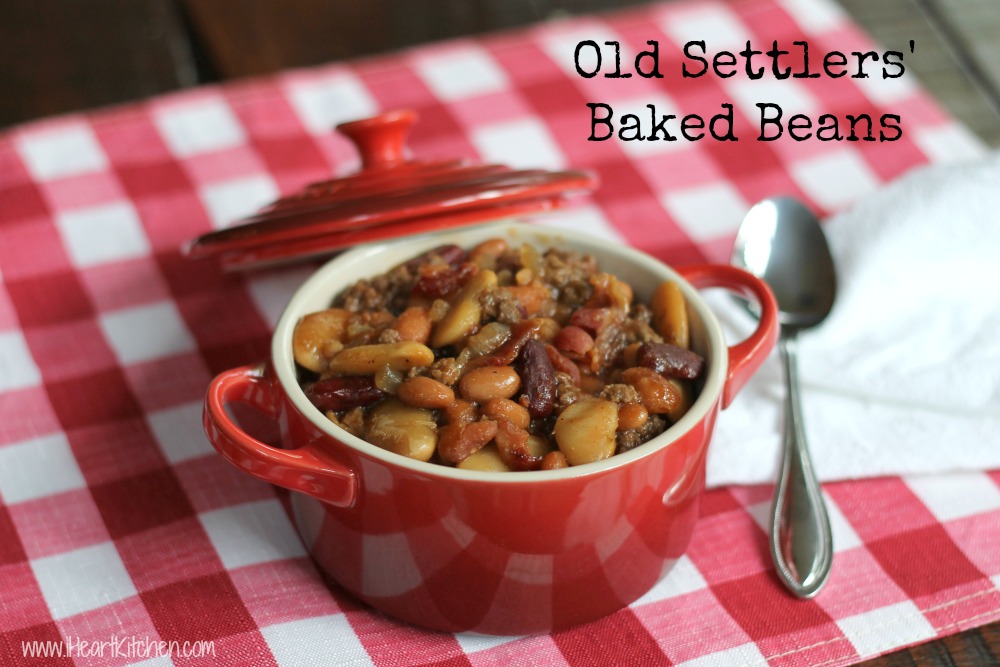 Memorial Day is just around the corner and if you are looking for a side dish to feed your guests, you will love this recipe for Old Settlers' Baked Beans. It's a perfect compliment to burgers, ribs, steaks and more.
My sister-in-law gave me this recipe a few years ago and since then this is my go to recipe for baked beans. Obviously I must have been under a rock as I went to share it with a friend and she looked at me like I had two heads. She said that she had been making this recipe for a long time and that it's been around for forever!
Sure enough – she was right! I looked it up and found a ton of recipes – all with the same name. They were all almost identical – maybe a few with slight variations.
I am not sure where the original recipe came from – but, I think this version is just amazing. It is sure to be a hit at your cookout and it will feed a very large group. You can even double the recipe if you have an really large number of folks to feed.
With all the meat, bacon and beans – it's almost a meal by itself!

Old Settlers' Baked Beans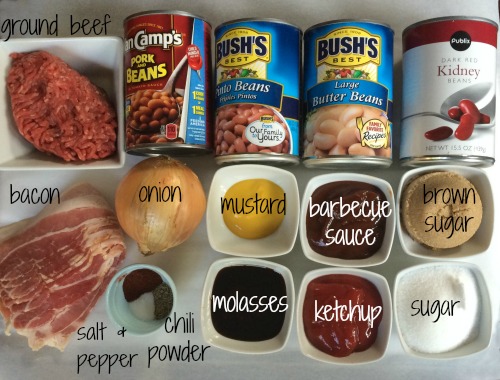 Ingredients
½ pound ground beef
½ lb. bacon, chopped into 1 inch pieces
1 medium onion, chopped
1 can kidney beans (drained)
1 can pork and beans (drained)
1 can butter beans (drained)
1 can pinto beans (drained)
⅓ cup brown sugar (packed)
⅓ cup white sugar
¼ cup catsup
¼ cup barbeque sauce
1 tablespoon yellow mustard
2 tablespoons molasses
½ teaspoon chili powder
1 teaspoon salt
½ teaspoon pepper
Instructions
Preheat oven to 350 degrees.
Brown the ground beef, bacon and onion then drain.
Mix the meat mixture with the remaining ingredients.
Bake in 9 X 13 baking dish for approximately one hour.