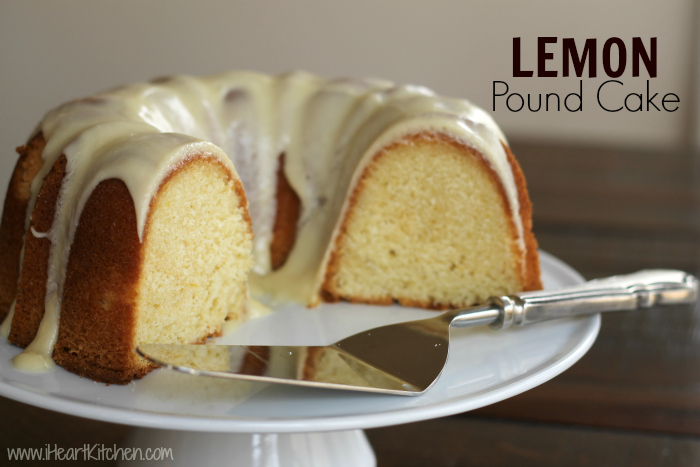 My husband is a funny guy. There are probably not many men who would understand having to wait for dinner so that the crazy wife can take a picture. I am always asking his input on recipes and he is a trooper to try my "creations" each week. So I guess I shouldn't have been surprised when I get a text from him with a picture of a cake he thinks would be "great for my site" – what a nut!
I giggled and asked if that was some kind of hint. Of course he responded with a little laugh saying that he was just thinking of me.
He had found a picture of a lemon pound cake and when I looked at it, it was made from a box. While I have nothing against a box mix in a pinch, a good cake is so much better when it's made from scratch. It really only takes a few minutes more than a box mix but the results are quite different. So I pulled out my mixer and whipped him up a Lemon Pound Cake.
I have a basic pound cake recipe that is a favorite here at my house. If you haven't tried my Black Walnut Pound Cake you'll want to make it AFTER you make this recipe. I think I have decided that I prefer my new lemon version!

Lemon Pound Cake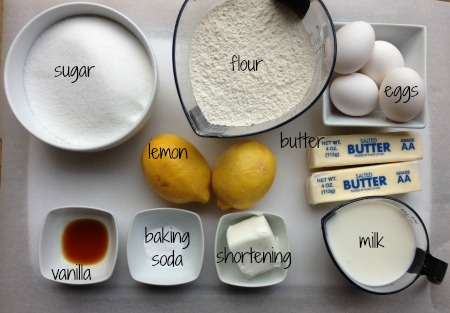 Ingredients
1 cup butter, softened
⅓ cup shortening
2 cups sugar
4 eggs
3 cups flour
½ teaspoon baking soda
1 cup whole milk
1 teaspoons vanilla extract
2 tablespoons fresh lemon juice
zest of two lemons
Instructions
Do NOT preheat oven.
Beat butter and shortening until smooth and creamy.
Add sugar and beat at medium speed for 5 minutes.
Add eggs, one at a time and beat until well blended.
In a small bowl combine the flour with the baking soda.
Add the flour slowly into the butter/sugar mixture alternating with the milk just until blended.
Stir in the vanilla, lemon zest and lemon juice.
Pour into a greased and floured 10-inch bundt pan.
Place into a cold oven and bake at 325 degrees for 1¼ or 1½ hours until done. Test for doneness using a toothpick.
Cool in pan for 30 minutes.
Remove the cake from the pan to a rack and continue to cool.
Glaze if desired.
I whipped up a fantastic glaze that went perfectly with this cake. Just combine 4 oz of softened cream cheese, 1 cup powdered sugar, 2 teaspoons fresh lemon juice and 1/3 cup lemon curd. Mix until combined then pour over your cake once cool. It takes the cake to a whole other level of delicious!