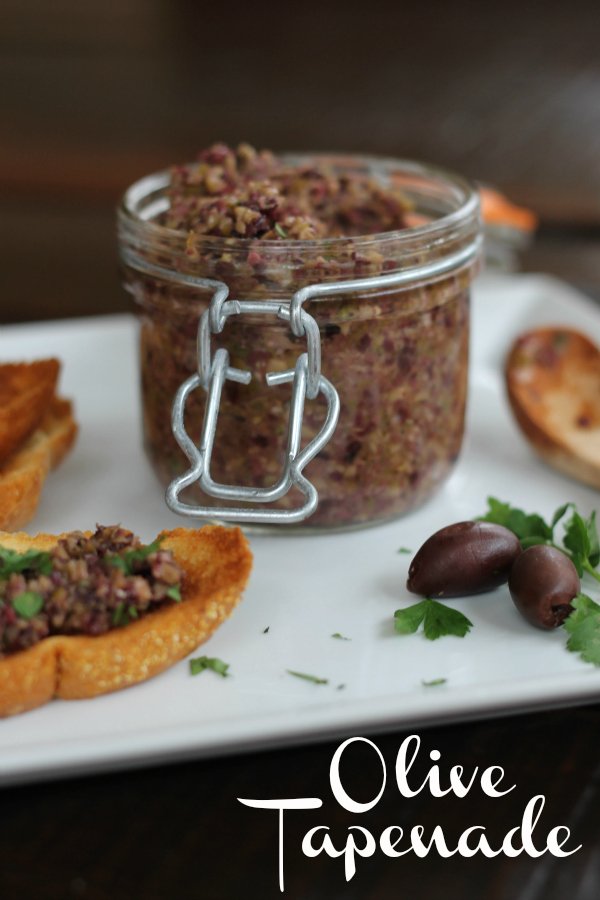 I always throw out a big tray of good olives when I have a family get together. We all love a good antipasto tray but for some reason I had a ton of leftovers this year. I am not sure if I overbought or if I just had too many appetizers. Either way I certainly wasn't going to let those fabulous olives go to waste.
One of my favorite ways to use olives is to whip up an Easy Olive Tapenade. It just requires about 2 minutes to gather your ingredients then an additional 2 minutes in the food processor. In less than 5 minutes total you have a fantastic little spread that is fabulous on so many foods.
You can serve it on a baguette, as a sandwich condiment, stuffed in chicken or my personal favorite, on top of delicious Creamy Homemade Hummus!
Grab some good olives and try this recipe for Olive Tapenade. I'd love to hear the different ways you guys use it at your house.
Easy Olive Tapenade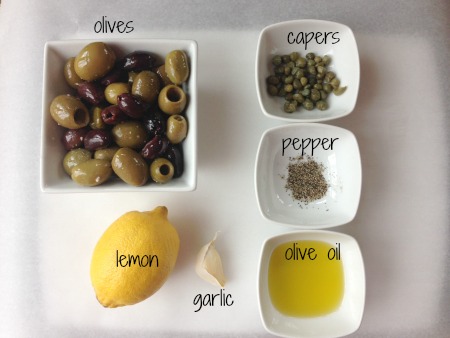 Ingredients
1 cup mixed good olives (Kalamata, Cerignola, Picholine, etc)
2 tablespoons fresh lemon juice
1 tablespoon capers
½ teaspoon black pepper
1 tablespoon olive oil
1 - 2 cloves garlic
Instructions
Place all ingredients in a food processor and pulse until finely chopped.
Do not over-process as the tapenade should be a chunky paste.
Serve as a spread or on your favorite hummus.