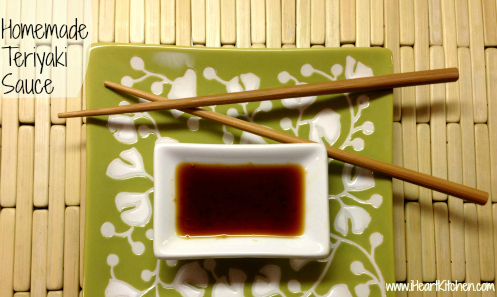 If you have ever reached into your pantry to find that you are out of teriyaki sauce or teriyaki glaze – don't stress… just make your own.
My homemade teriyaki sauce is quick, easy and delicious. You can put it together in less than 10 minutes. With the addition of a tablespoon of corn starch you can turn the teriyaki sauce into a teriyaki glaze that is perfect on fish, chicken, pork and so much more.
The best part is that you can pronounce all of the ingredients. I think once you try this recipe you bypass the expensive bottles at the store.
Try this recipe on my Bacon Wrapped Teriyaki Chicken with Pineapple. The combination is wonderful.

Homemade Teriyaki Sauce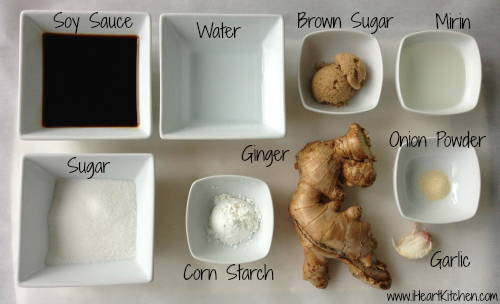 Ingredients
½ cup soy sauce
¼ cup water
2 tablespoons mirin
2 tablespoons brown sugar
¼ cup granulated sugar
1½ teaspoons garlic, minced
1½ teaspoons fresh ginger, minced
½ teaspoon onion powder
1 tablespoon corn starch
Instructions
Teriyaki Sauce
Place all ingredients except corn starch in a sauce pan and cook on medium heat, whisking until sugar has dissolved.
Your teriyaki sauce is now ready to be used in your favorite recipes.
Teriyaki Glaze
Add corn starch to 1½ tablespoons of water and mix.
Pour into pan of prepared teriyaki sauce and stir.
Simmer on medium high heat until thickened.
Notes
Refrigerate unused sauce/glaze in a sealed container up to a week.