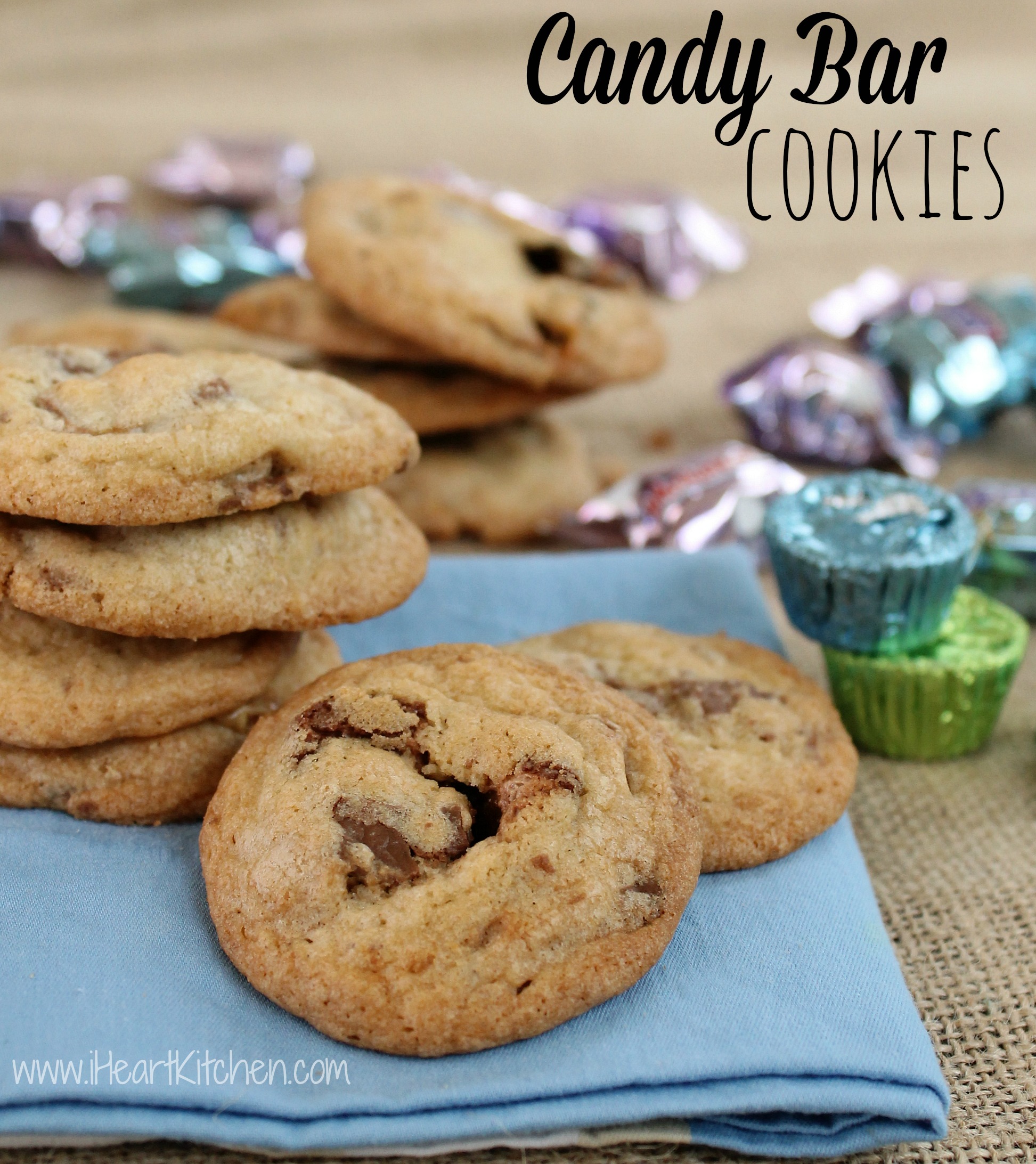 I am currently swimming in candy thanks to the Easter Bunny!
One of my favorite ways to use up excess candy is with a batch of Candy Bar Cookies. I make these after Halloween and after Easter…really any time I end up with too much candy. They are so simple and pretty much any candy bar will work. I generally gather a variety of different ones, chop them up and throw them all in the batter.
The recipe makes about 30 cookies. That is the perfect amount for my guys to have a few cookies then I package the rest and pass them off to friends. My buddies are happy and it's a great way to get rid of all that yummy chocolate so it doesn't end up as extra weight on my thighs 😉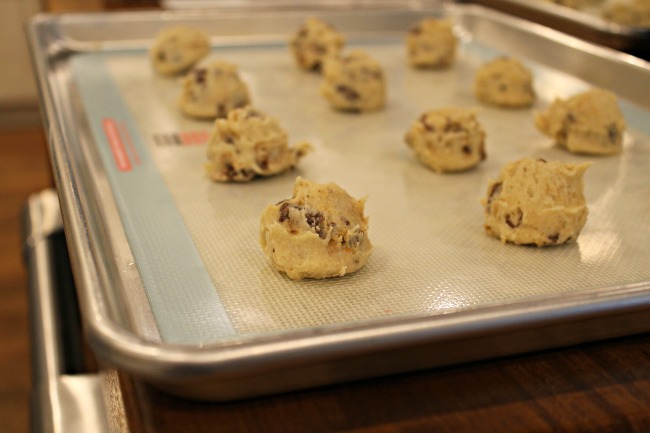 Candy Bar Cookies
Ingredients
½ cup butter, softened
⅓ cup sugar
⅓ cup packed brown sugar
½ teaspoon vanilla
1 egg
1⅛ cups flour
½ teaspoon baking soda
pinch of salt
1¼ cup candy bars, chopped
Instructions
Preheat oven to 375º F.
Mix the flour, baking soda and salt and set aside.
Beat butter, sugars and vanilla until light and fluffy.
Add the egg and beat until combined.
Gradually mix in the flour mixture and beat until combined.
Fold in the chopped candy bars.
Drop by rounded tablespoons onto an ungreased cookie sheet or silpat.
Bake for 14 minutes or until golden brown.
Allow to sit for one minute then transfer to a cooling rack.