Candy Bar Cookies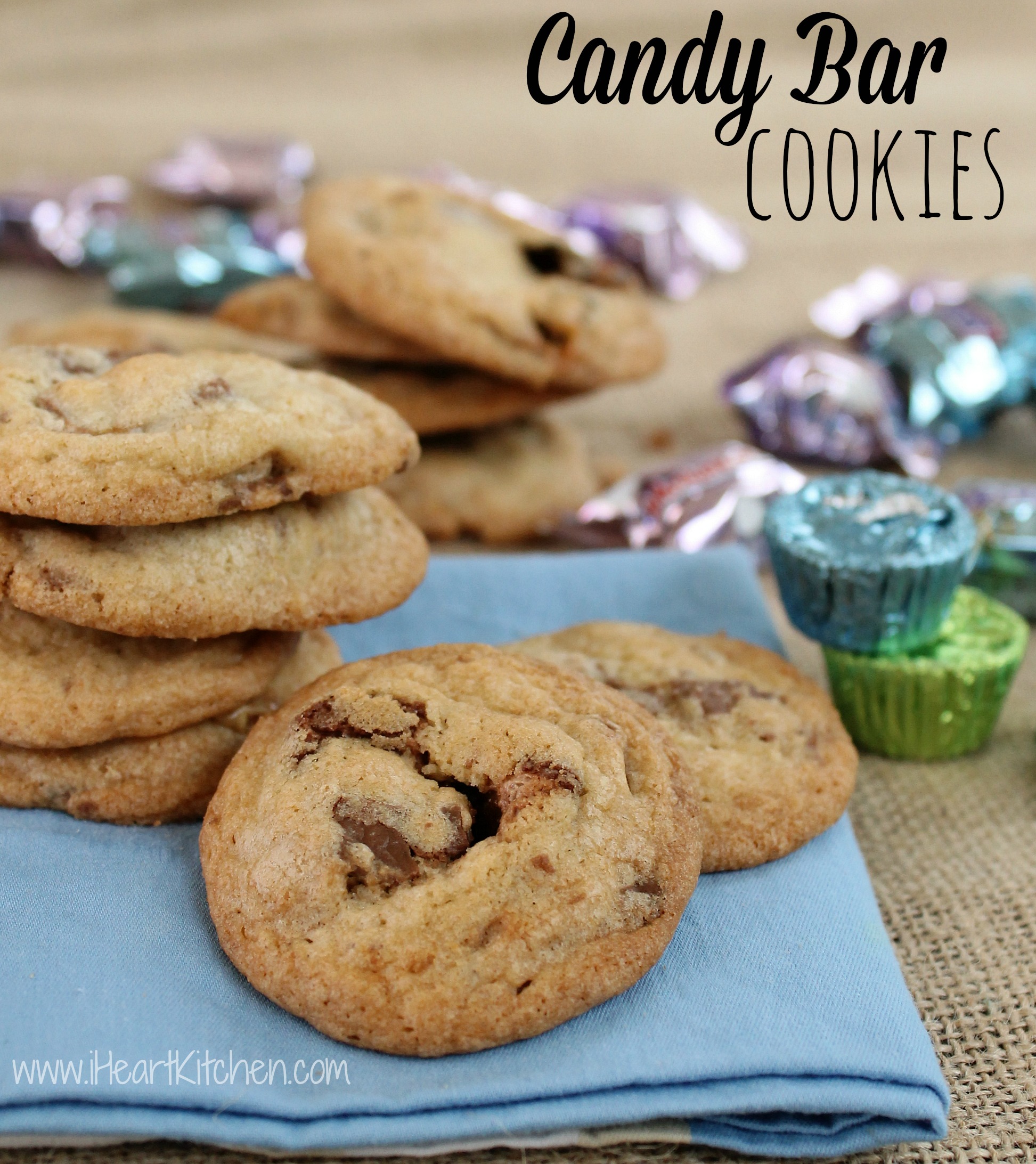 ½ cup butter, softened
⅓ cup sugar
⅓ cup packed brown sugar
½ teaspoon vanilla
1 egg
1⅛ cups flour
½ teaspoon baking soda
pinch of salt
1¼ cup candy bars, chopped
Preheat oven to 375º F.
Mix the flour, baking soda and salt and set aside.
Beat butter, sugars and vanilla until light and fluffy.
Add the egg and beat until combined.
Gradually mix in the flour mixture and beat until combined.
Fold in the chopped candy bars.
Drop by rounded tablespoons onto an ungreased cookie sheet or silpat.
Bake for 14 minutes or until golden brown.
Allow to sit for one minute then transfer to a cooling rack.