Today I thought I would share one of my go to recipes – Sweet & Sour Meatballs.
I am often at a loss with what to do with ground beef. I think it's because I often get stuck in a rut when it comes to ground meat. I usually opt for the standard burger, meatloaf, or taco preparation. I get bored of those really quick so when I want a change of pace I look to meatballs.
The meatball recipe I am sharing is very versatile. Paired with a marinara these are great in spaghetti or you can pop them on a hoagie with lots of melted cheese. I also use this recipe in my soups and stews. When I need something quick and easy I opt for the sweet and sour version. I can usually start the meatballs then put on a pot of rice and have dinner on the table in about 30 minutes.
The sauce is really the key to this recipe. Instead of twisting open a jar of sweet and sour sauce, why not make your own. I think you will find that my recipe is a great balance of sweet and sour…and I bet you have all ingredients.
Next time you are staring at a package of ground beef, give this recipe a try – you won't be disappointed!

Sweet & Sour Meatballs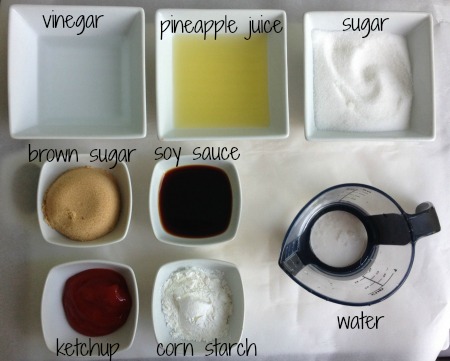 Ingredients
Meatball Recipe
1.25 lb lean ground beef
1 egg
¼ cup of milk
¾ cup seasoned Panko bread crumbs
1 teaspoon garlic powder
1 teaspoon salt
Sweet & Sour Sauce
⅓ cup white vinegar
½ cup pineapple juice
½ cup sugar
¼ cup brown sugar
1 tablespoon ketchup
¼ cup soy sauce
2 tablespoons corn starch
¼ cup water
Instructions
Meatballs
Combine all ingredients by hand – mixing well.
Form into 1 inch balls.
Place on shallow baking pan.
Bake at 375 for 25 minutes – turning once about half way through the cook time.
Remove to paper lined plate to drain.
Sweet & Sour Sauce
Place vinegar, pineapple juice, sugars, ketchup and soy sauce into a medium saucepan and bring to a boil.
Mix corn starch and water and pour into boiling mixture.
Cook for 2 minutes until thickened.
Serve sauce over meatballs.