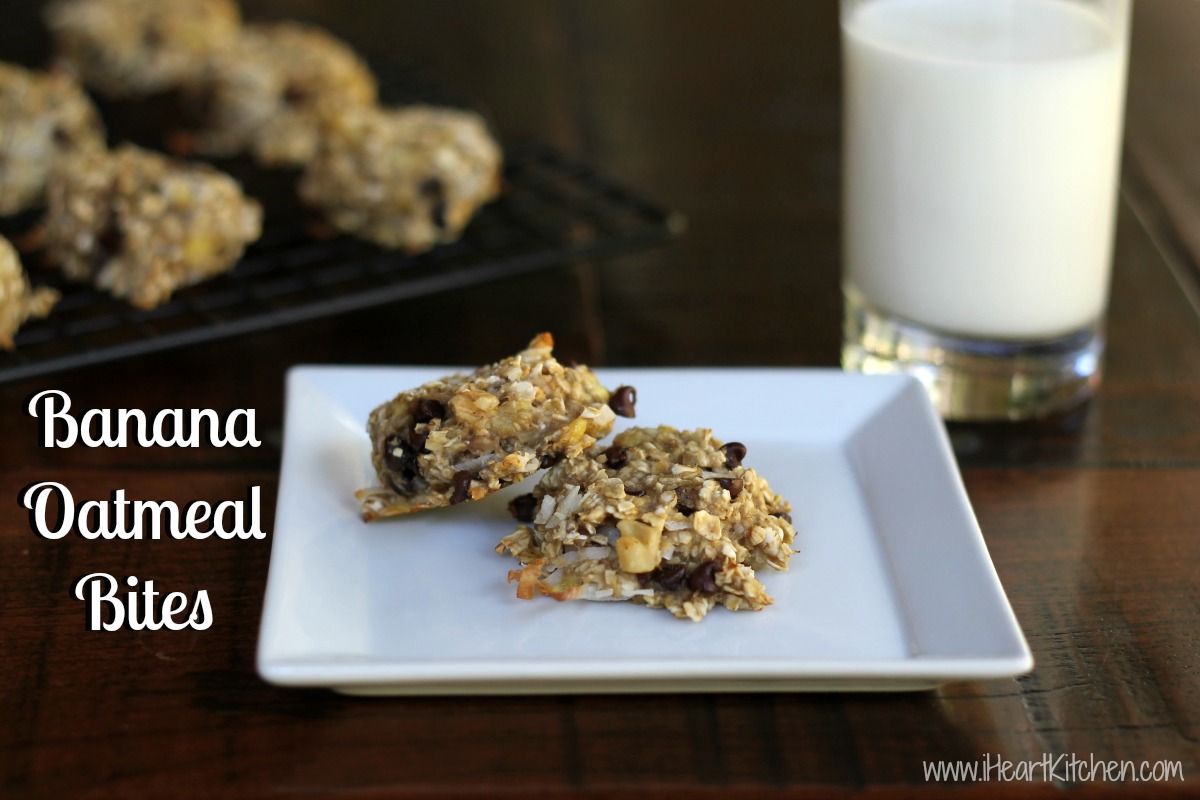 Summer is officially over as school has started here in Chattanooga. My boys are on their second week of school. The first couple of days I was excited to jump out of bed and get them on their way. Well, that excitement is gradually fading and I am already finding myself wanting to hit that snooze button.
I'm just not a morning person. Sometimes, it takes me a while to really get going. Of course my boys like to make my life a bit harder – they want a hot breakfast every single morning. So instead of just pouring a bowl of cold cereal, I have to actually put forth a little effort to prepare them breakfast each day.
One of my favorite things to whip up are these Banana Oatmeal Bites. Whenever I have over-ripe bananas this is my go to recipe. They take less than 5 minutes to prepare and give my boys a tasty start to the day.
The best part of these little breakfast bites is that you can change them and customize them to suit your tastes. Some days I do raisins and pecans. Other days I opt for dried cranberries and pistachios. Today I am sharing my boys' favorite combination – mini chocolate chips, coconut and walnuts.
No matter what you add in, you have a super tasty breakfast bite that is a a great way to start the day.

Banana Oatmeal Bites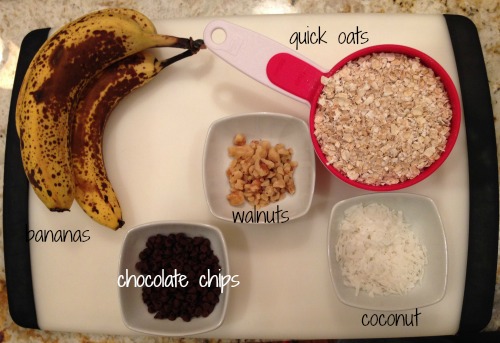 Ingredients
1 cup Quick Oats
2 - 3 ripe bananas (2 large or 3 small)
2 tablespoons mini chocolate chips
2 tablespoons sweetened coconut flakes
1 tablespoon walnuts, chopped
Instructions
Preheat oven to 350º F.
Mash the banana in a medium bowl.
Mix in the quick oats and stir until combined.
Mix in the rest of the ingredients.
Drop by tablespoon size mounds onto a baking sheet lined with a Silpat (or lightly spray the pan with cooking spray).
Cook for 15 - 17 minutes at 350º F.
Notes
Add in any of your favorite mix-ins in place of the chocolate chips, nuts and coconut.