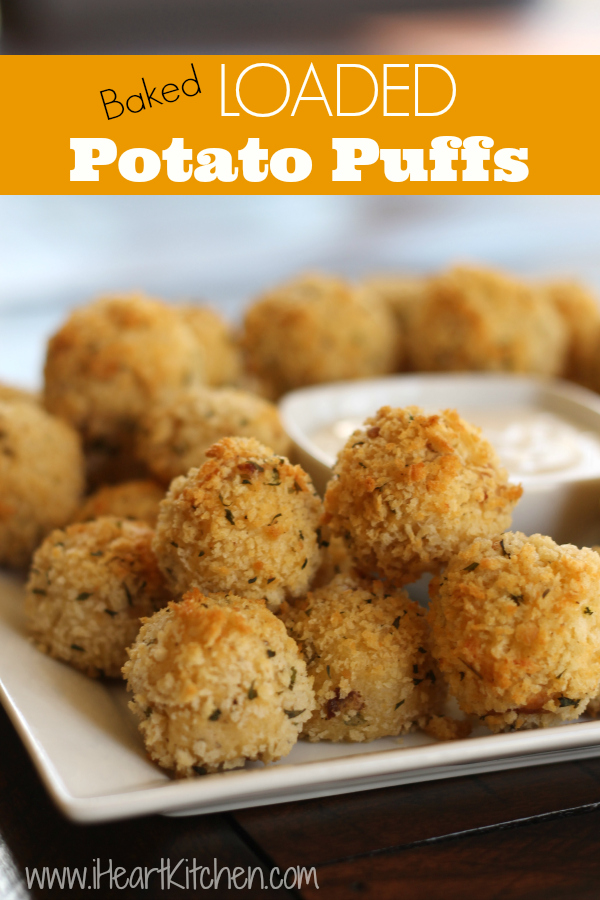 The big football game is coming up and we always like to have snacks available for all the game watchers. Typically game snacks are those big heavy calorie laden foods. Don't get me wrong, I love a big pile of hot wings as much as the next gal. My waist…not so much. I decided to try my hand at modifying a family favorite treat – potato puffs.
Typically these little puffs are deep fried. I wanted to see how they would turn out if I baked them. I have to say my Baked Loaded Potato Puffs are an excellent way to get that great flavor without all the fat and calories you have in the fried version. Plus, the taste is great. You still get that crispy outside and soft smooth inside with all the great loaded potato flavor! All of my guys loved my test batch and requested more. At my house, an empty plate is the seal of approval.
I used my Good Cook Stainless Steel Scoop to make quick work of creating the potato balls and then just baked them on the Sweet Creations Cookie Sheet. It took no time to have about 40 potato puffs whipped up. If you wanted you could even prepare your potato balls ahead of time then toss them in the oven before your guest arrive.
If you are looking for a snack that is full of flavor but still waist friendly, give this recipe a try. Put these out as part of your game day snacks and you might find that they disappear before some of the other treats!
Baked Loaded Potato Puffs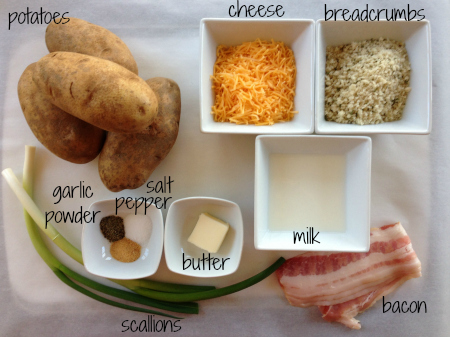 Ingredients
4 medium potatoes, peeled and cubed
½ cup milk
½ cup cheese
1 tablespoon butter
3 strips bacon, cooked crisp and chopped
2 tablespoons green onion, chopped
2 eggs, beaten
1 teaspoon salt
¼ teaspoon black pepper
½ teaspoon garlic powder
¾ cup seasoned Panko breadcrumbs
Cooking Spray
Instructions
Preheat oven to 375 degrees.
Boil the potatoes until softened
Drain and mash with the butter and milk. - I use a potato ricer for a super smooth consistency!
Mix in the salt, pepper, garlic powder, green onion, cheese, bacon and eggs.
Use a small scoop to create 1" balls of the potato mixture.
Roll the potato balls in the Panko breadcrumbs and place on a baking sheet lined with parchment paper.
Repeat until the potato mixture is used.
Spray the breadcrumb coated potato balls with cooking spray and cook in a 375 degree oven for 35 - 45 minutes or until puffed and lightly browned.
Serve warm with ranch dressing or sour cream.
Right now you can get a 20% off discount for any goodcook.com purchase with the promo code BigGame48. Grab everything you need for all your game day snacks!
Products for this recipe sponsored by Good Cook