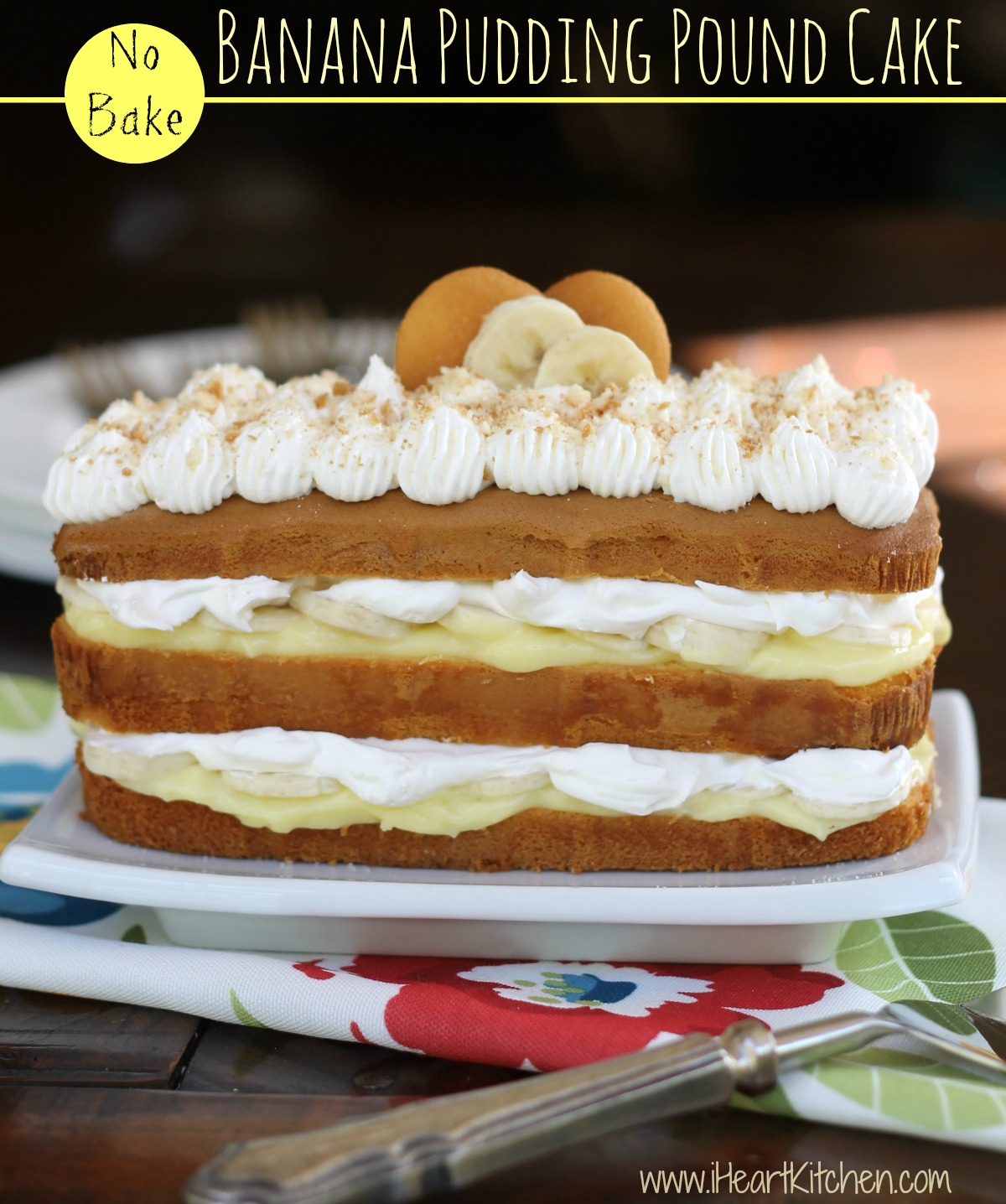 My husband is a huge fan of banana pudding but I am not a fan of the prep involved. I love to use pre-made options to help me whip a delicious dessert. My husband loves a pound cake so I decided to use a pre-made Sara Lee pound cake to whip up a delicious No-Bake Banana Pudding Pound Cake.
The hardest part of this dessert is the 2 minutes it takes to whip up the instant pudding. Then it's just a matter of assembling everything.
My guys all gave this one two thumbs up and said it was great. I liked it too. I had it done in less than 10 minutes from start to finish! This is the perfect dessert to take to a potluck or just to surprise your family on a typical week night!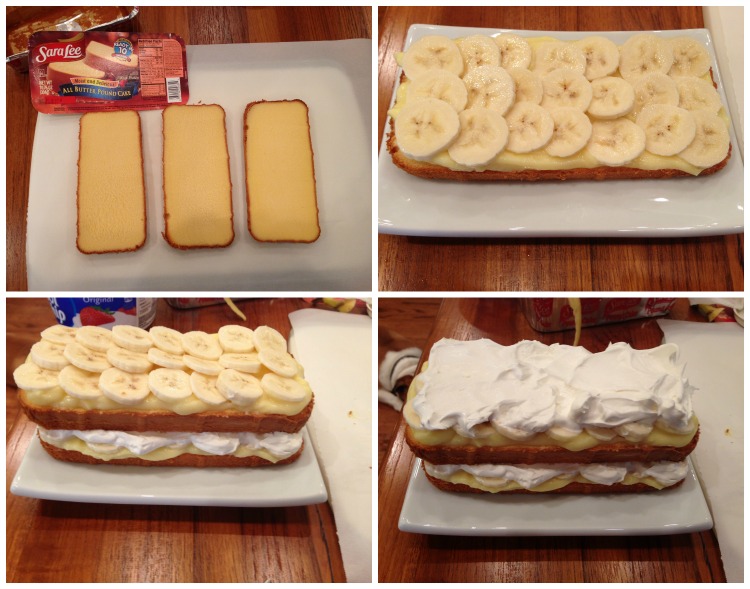 No-Bake Banana Pudding Pound Cake
Ingredients
Sara Lee Pound Cake, defrosted
1 box banana cream instant pudding
2 cups milk, chilled
2- 3 bananas, sliced
½ tub whipped topping
vanilla wafers for garnish
Instructions
Prepare the instant pudding by whisking the pudding with 2 cups of cold milk.
Refrigerate for 5 minutes to set.
Cut the Sara Lee pound cake lengthwise twice to create three layers.
Begin assembling the cake by spreading about ½ - ¾ cup of prepared pudding on the bottom layer.
Top with the sliced bananas then spread with whipped topping.
Repeat once.
Place the top layer of pound cake on top and pipe on whipped topping.
Garnish with crushed vanilla wafers.
Refrigerate until ready to serve.