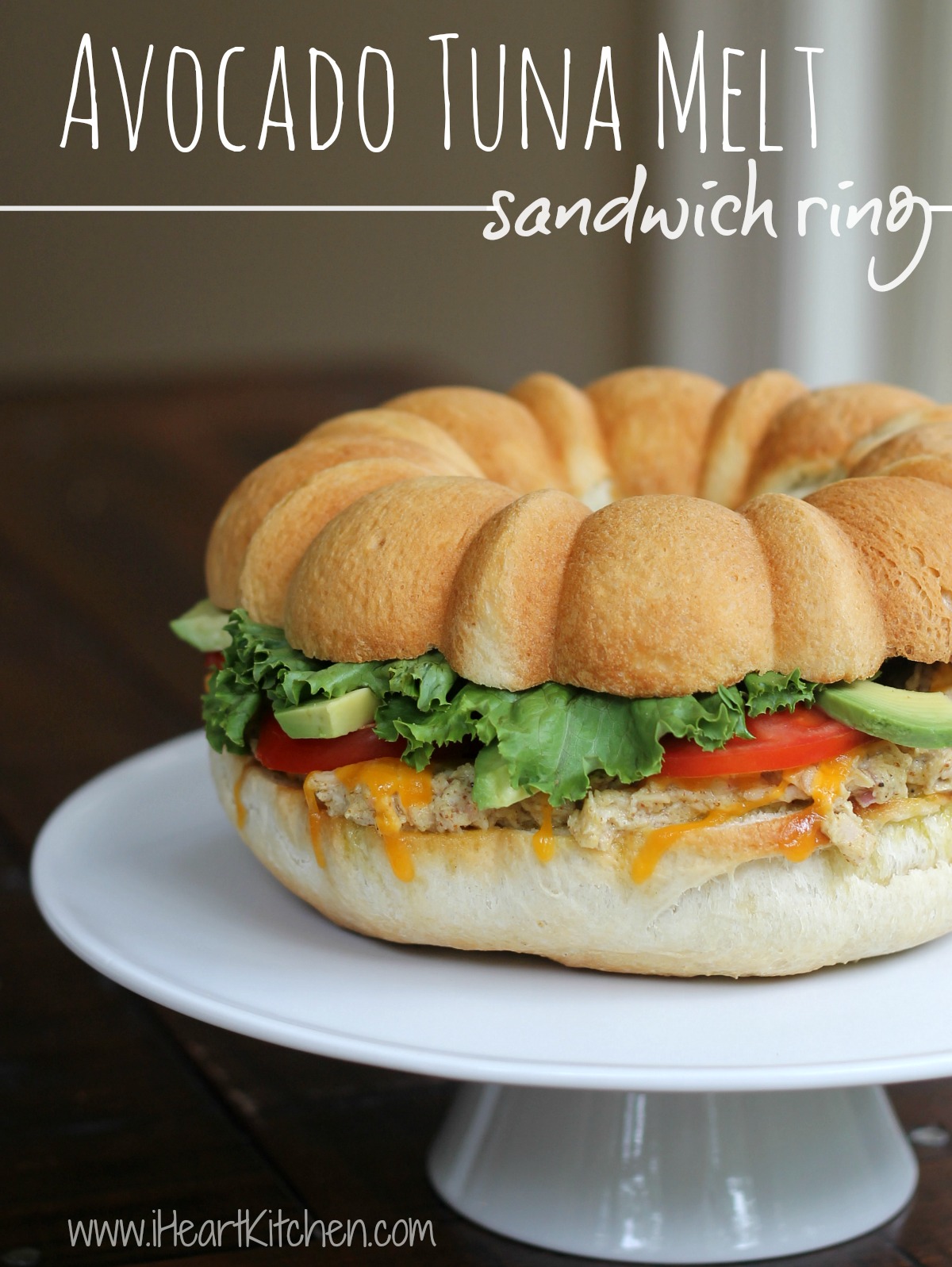 When you think of a sandwich you probably think brown bag lunches. Most people don't often consider sandwiches when planning their dinner menu. I think my Avocado Tuna Melt Sandwich Ring will change your mind!
This is a very simple recipe but it's super hearty. It's packed with great protein and you can make it your own just by changing up the toppings. Add some red onions or maybe some sprouts. Change out the tomatoes for cucumbers…really the options are endless.
What makes me happy is that my guys all love this sandwich. I think it helps that it's so pretty. A tuna melt on regular bread is kind of boring. When you put it on an awesome sandwich ring – it's a whole different meal. Who would have thought just baking bread in a bundt pan could make such a dramatic difference?!
Add in the fact that this is an incredibly economical meal and I think you'll agree this is a winner.
If you will cook your bread ahead of time, you can have dinner on the table in about 15 minutes. I used Pillsbury canned bread as a shortcut but you can always make your own bread. Just cook it up in your bundt pan and dinner is half way done!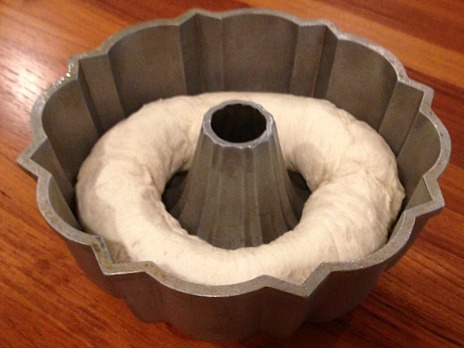 Avocado Tuna Melt Sandwich Ring
Ingredients
2 cans Pillsbury bread dough (Italian or French)
2 cans of chunk light tuna in water 5 oz each, drained
¼ cup olive oil
2 tablespoons dijon mustard
1 tablespoon fresh lemon juice
1 small shallot, minced (approx 1 tablespoon)
½ teaspoon salt
½ teaspoon black pepper
1 ripe Hass avocado, sliced
½ cup cheddar cheese, grated
lettuce, tomatoes, red onion or your favorite toppings
Instructions
Preheat oven to 350 degrees.
Spray a bundt pan with cooking spray.
Remove the bread dough from the pan and place the rolled dough into the bottom of the pan. Gently pinch the two ends together to form a ring.
Bake the bread at 350º for 30 - 35 minutes (or until golden brown).
Remove to cooling rack and allow to completely cool then cut in half with a bread knife.
Place the bread into the oven set on broil and lightly toast the cut sides of the bread - set aside.
In a small bowl, add the olive oil, dijon mustard, lemon juice, shallot, salt and pepper and whisk together until combined.
Add the dressing to the drained tuna and mix together, flaking the tuna as you mix.
Spread the tuna salad onto lower bread ring.
Sprinkle with the cheese and place under the broiler until melted.
Top with sliced avocado, lettuce, and tomato.
Add the top bread ring and serve.
Notes
Cook the bread ahead of time as it will need to cool before cutting.
Tip - squeeze a little lemon on your avocado after cutting to keep it from discoloring.