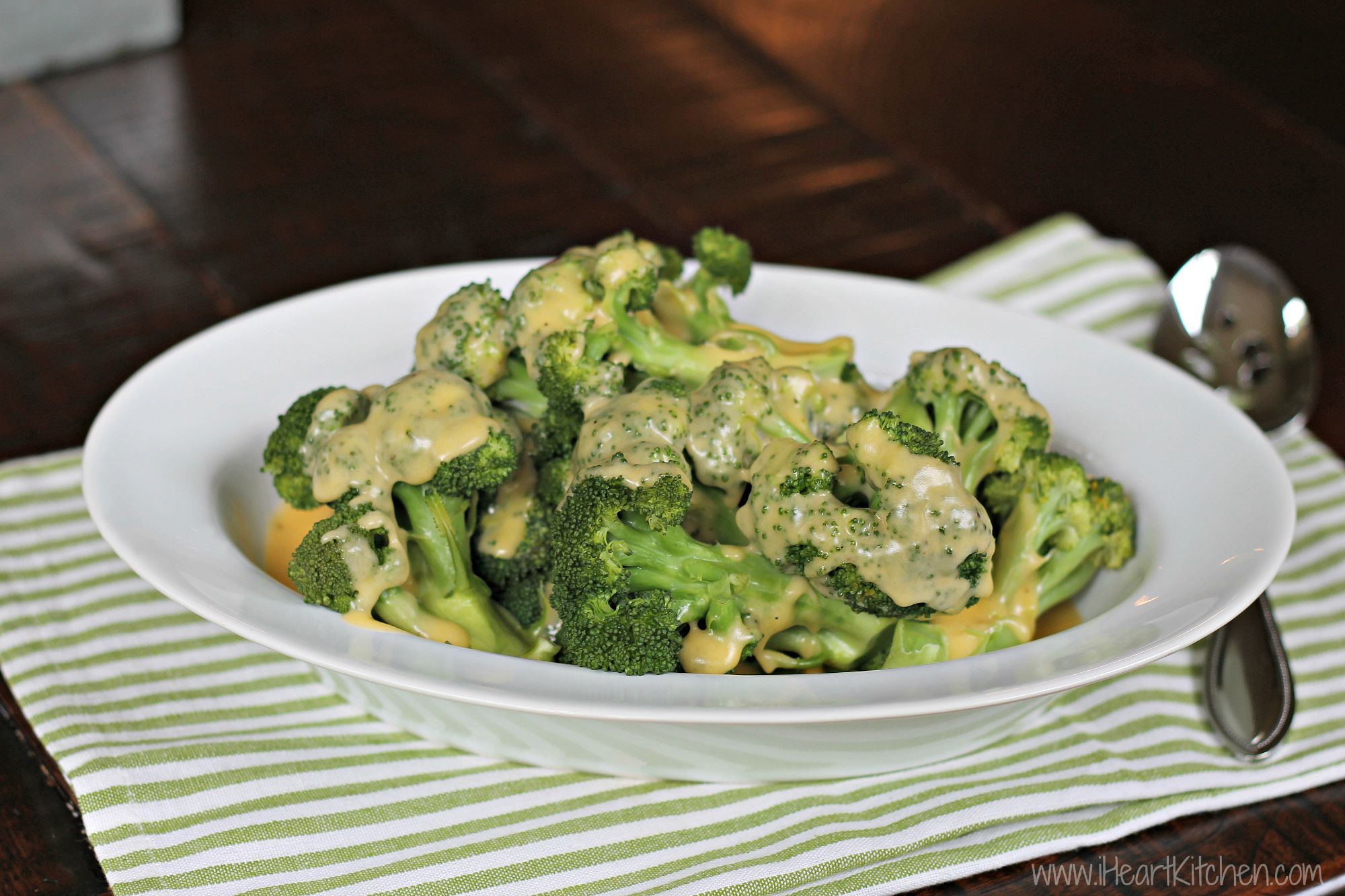 Broccoli is the number one veggie at my house. My boys love it no matter what I do to it. I can roast it, boil it, steam it stick it in a casserole or pour cheese sauce over it and they will gobble it up!
I promised the boys some Broccoli with Cheese Sauce only to find that I was out of milk. We had been out of town and I hadn't had a chance to stop by the store yet. I happened to be Skyping with my buddy Mindy about our dinner plans and she let me know that her cheese sauce recipe didn't require milk. I was intrigued and you know I had to try that recipe!
She said that this was the recipe that her mom had been making since she was a little girl. I figured there was plenty of milk in the cheese – right? Well, I am happy to report that my guys loved it. The recipe is super similar the one that I make and I love that it's an option for those days when I might not have milk on hand. Of course you can always use milk in place of the water. If you are feeling naughty and want a super rich sauce, use half in half in place of the water.
Steam up some broccoli and then add the cheese sauce and you have a delicious side dish that your whole family will love. This recipe is super quick and you can have it done in no time flat!

Broccoli With Cheese Sauce
Ingredients
2 tablespoons butter
2 tablespoons flour
1 cup water
8 oz sharp cheese, shredded from the block
salt & pepper
garlic powder
Instructions
Melt butter in small pan over medium-high heat. Add flour and stir. Add water and continue to stir while heating. Sauce will thicken, after letting bubble for 1 min, remove from heat and stir in cheese. Add salt, pepper garlic powder to taste.
Notes
Milk can be used in place of the water. For a rich sauce, use half and half in place of the water.
Recipe from Darlene St. Pierre