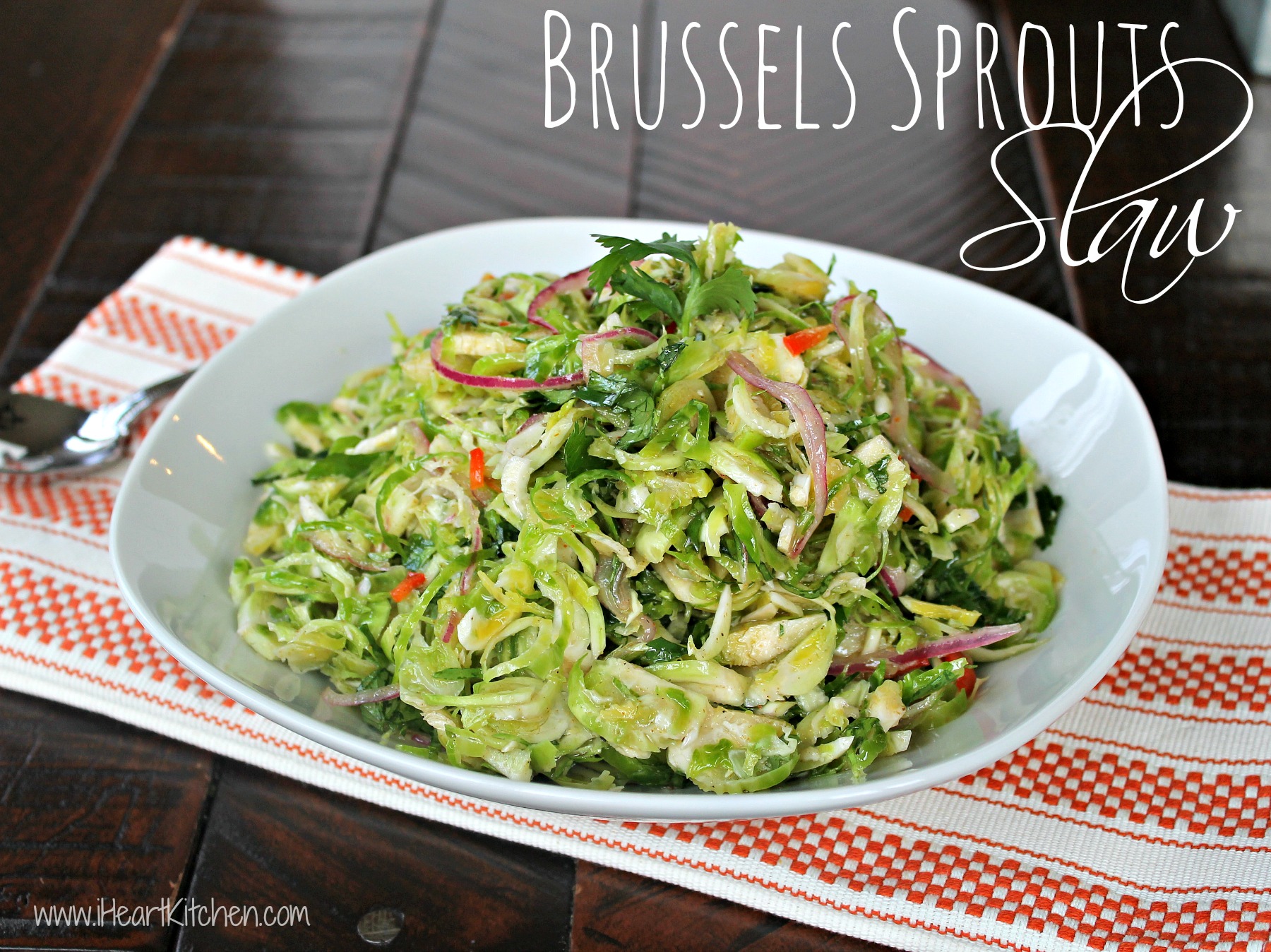 Don't you hate when you go in your fridge to grab something and it's gone?!
With the St. Patrick's Day sales, I picked up two heads of cabbage. I made a batch of Stuffed Cabbage Rolls with one of the heads of cabbage. I went to grab that last one and it was gone! I forgot that I used to make Roasted Cabbage "Steaks" as a side dish for my chicken the other night.
I was bummed as I had already started some Southwest Crockpot Chicken and had planned to do a make ahead slaw for quick and easy tacos. I needed a dinner that I could come home and assemble as we only had 20 minutes to eat between tutoring, karate and baseball. I started going through my fridge looking for hidden lettuce, maybe some spinach…anything fresh to go with that chicken!
I didn't find any lettuce but I did have a big bag of Brussels Sprouts! I actually bought them to try my hand at recreating a delicious side dish that I recently had at a local restaurant called Clyde's. It was a warm mixture of greens, kale and Brussels Sprouts. My mouth is watering just thinking about it. Well…I started thinking that maybe I could whip up a slaw using the Brussels Sprouts in place of the cabbage. Hey…they look similar – right?
Holy moly – my Southwestern Brussels Sprout Slaw was amazing. I didn't even bother to tell my guys that it wasn't cabbage. The slaw had the perfect crunch that you'd expect and gave those tacos that fresh taste that was just perfect!
I think next time I make my tacos, I might actually choose to do the Brussels Sprouts Slaw!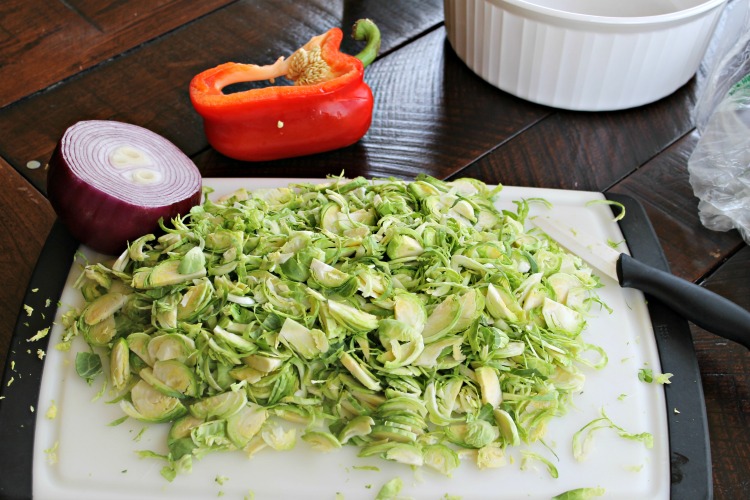 Southwestern Brussels Sprout Slaw
Ingredients
½ cup canola oil
2 tablespoons apple cider vinegar
2 tablespoons fresh lime juice
1½ tablespoons sugar
1 heaping teaspoon ground cumin
¼ teaspoon chili powder
¼ teaspoon cayenne pepper
1 pound Brussels Sprouts, cleaned and finely sliced
¼ cup red onion, finely sliced
2 tablespoons red bell pepper, diced
¼ cup cilantro, chopped
salt & pepper to taste
Instructions
Make the dressing by whisking the oil, vinegar, lime juice, sugar, cumin, chili powder and cayenne in a small bowl. Set aside.
Cut the tough stems from the Brussels Sprouts then thinly slice crosswise to create thin ribbons.
In a large bowl, mix the sliced Brussels Sprouts, red onion, bell pepper and cilantro.
Toss with the dressing and sprinkle with salt and pepper to taste.
Refrigerate for at least one hour before serving.