Homemade Butterfinger Bites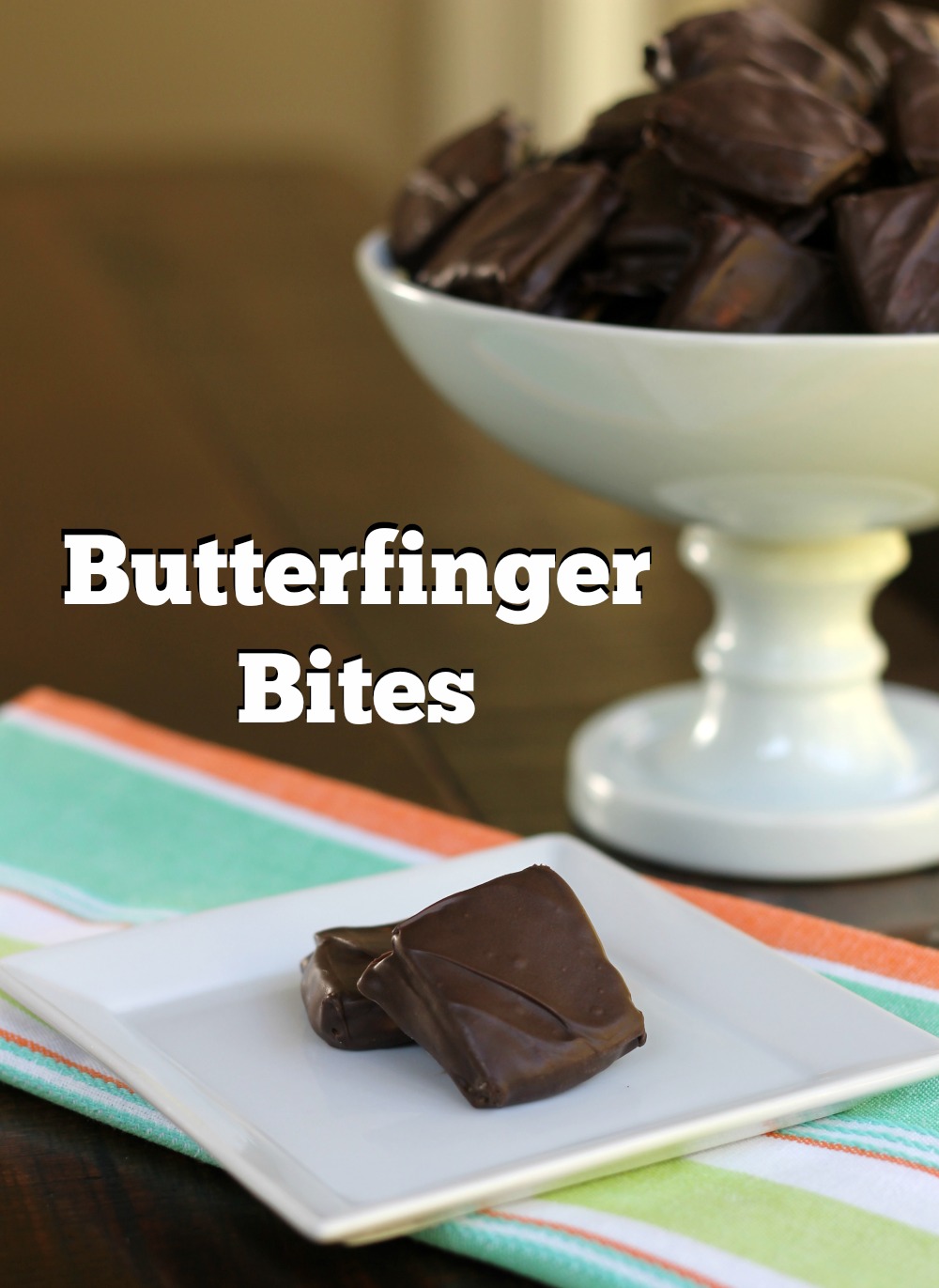 Big Cheez -It Crackers
Creamy Peanut Butter (try Peter Pan Honey Roast - yum!)
Chocolate Almond Bark
Spread a dollop of peanut butter on a cracker then top with another cracker to make a sandwich. Do this until you finish the box (or make as many as you'd like)
Follow the package instructions to melt the chocolate almond bark.
Dip each mini cracker sandwich into the chocolate, shaking off any excess chocolate.
Place the dipped cracker on wax paper.
Allow the chocolate to harden and serve!
Prep time and ingredient quantity will vary as it will be based on how many candy bites you wish to make!
Recipe by
I Heart Kitchen
at https://www.iheartkitchen.com/homemade-butterfinger-bites/