Rustic Dipping Bread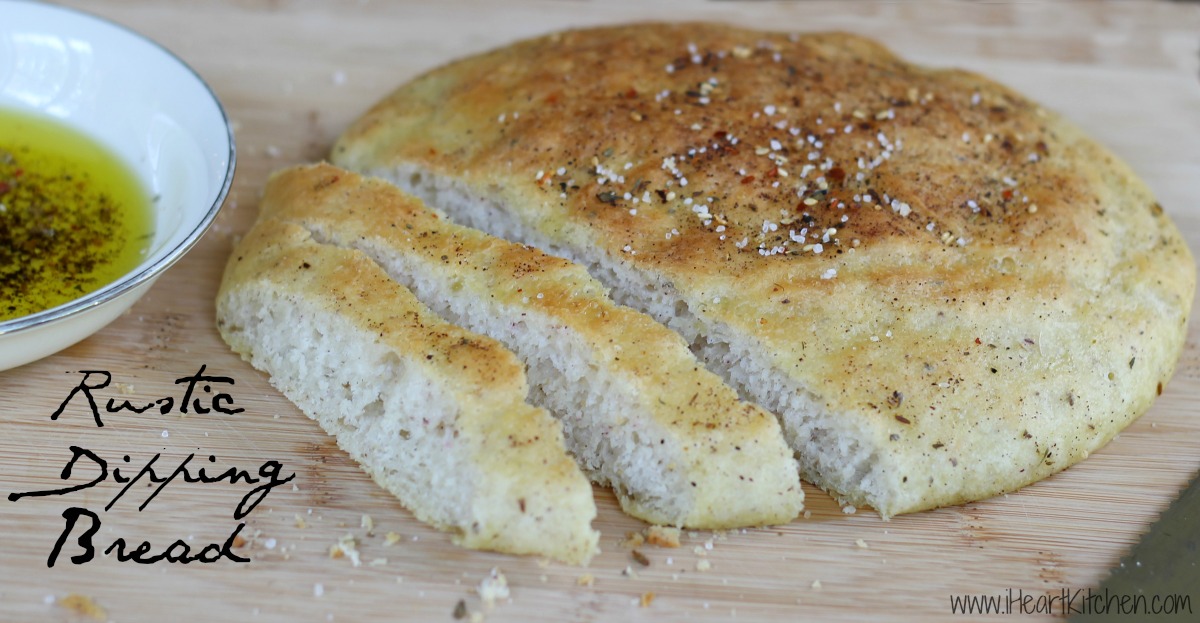 1 tablespoon yeast
1 tablespoon sugar
1 cup warm water (between 105º - 110ºF)
2 tablespoons olive oil, divided
2 cups all purpose flour + additional for kneading
1 teaspoon salt
2 tablespoons za'atar spice mix
2 tablespoons olive oil
Sea salt (if desired)
Mix the sugar, yeast and water in a bowl and allow to sit for 3 - 5 minutes until bubbly.
Add in 2 cups of flour, 1 teaspoon of salt, 1 tablespoon of Za'atar and 1 tablespoon of olive oil and mix until combined
Remove the dough to a floured surface and knead for about 10 minutes until the dough is smooth and elastic.
Shape the dough into a ball and place in a bowl lightly coated with olive oil.
Cover with a tea towel and place in a warm, draft free area and allow to rise for about an hour.
After the first rise, punch down the dough and divide into two balls.
Sprinkle the dough with the remaining tablespoon of Za'atar and lightly press into the surface.
Allow the dough to rest while you prepare the pans.
Coat two 8" - 9" cake pans by lightly coating with cooking spray or olive oil.
Place the rounded dough onto the pans then cover with the tea towel allowing it to rise for 45 minutes in a warm, draft free area.
Preheat the oven to 400º F.
Place a pan of boiling water on the lowest rack and then bake the bread on the middle rack for 15 - 20 minutes until lightly browned.
Remove the bread from the oven and brush with olive oil and sprinkle with sea salt if desired.
Broil the bread for 2 - 4 minutes until the top is golden brown.
Serve with olive oil sprinkles with additional Za'atar.