Cucumber Carpaccio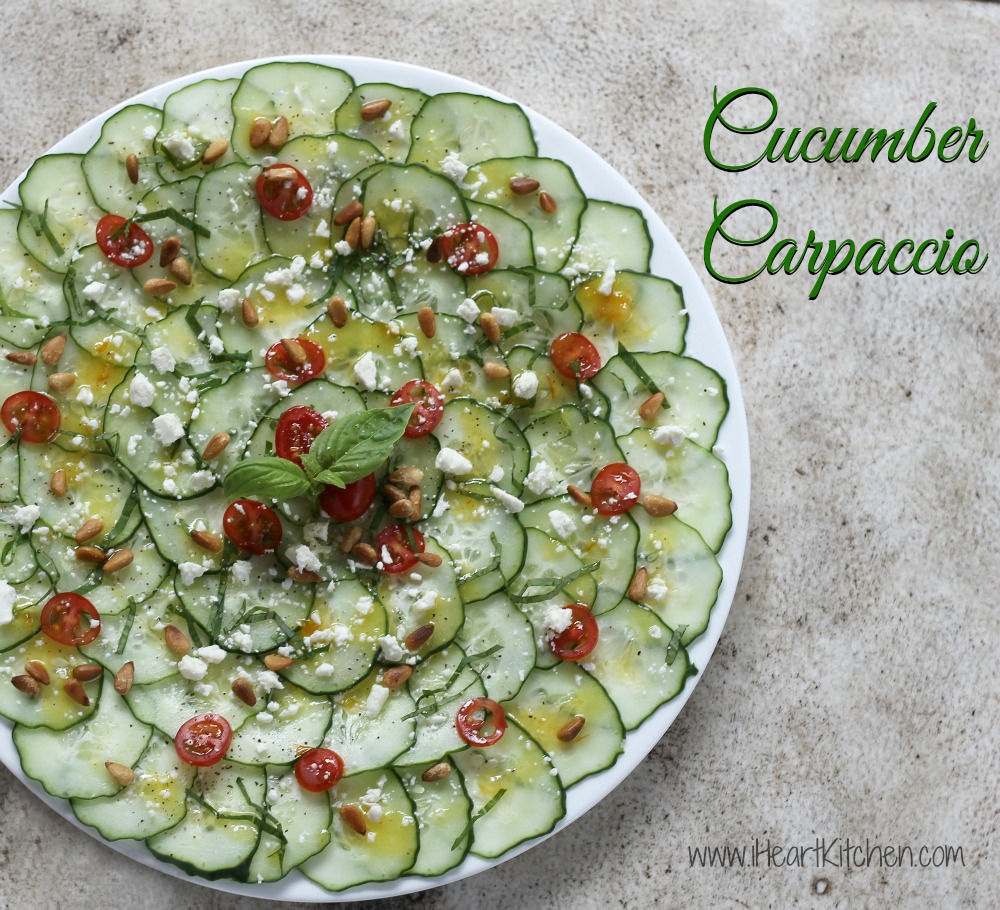 2 cucumbers cut paper thin
1 tomato, sliced thin (or a few cherry tomatoes)
4 - 5 basil leaves, chiffonade
1 tablespoon pine nuts, toasted
1 tablespoon feta, crumbled
¼ cup olive oil
1½ tablespoons lemon juice
1½ tablespoons orange marmalade
1 teaspoon honey dijon mustard
salt & pepper to taste
Arrange the sliced cucumbers and tomatoes on a platter.
Top with the cut basil.
Sprinkle with feta and toasted pine nuts.
Make the dressing by whisking together the olive oil, lemon juice, marmalade, mustard and salt and pepper until emulsified.
Drizzle the dressing over the salad prior to serving.
Sprinkle with salt and pepper to taste.