Chocolate Pixies - My Favorite Cookies!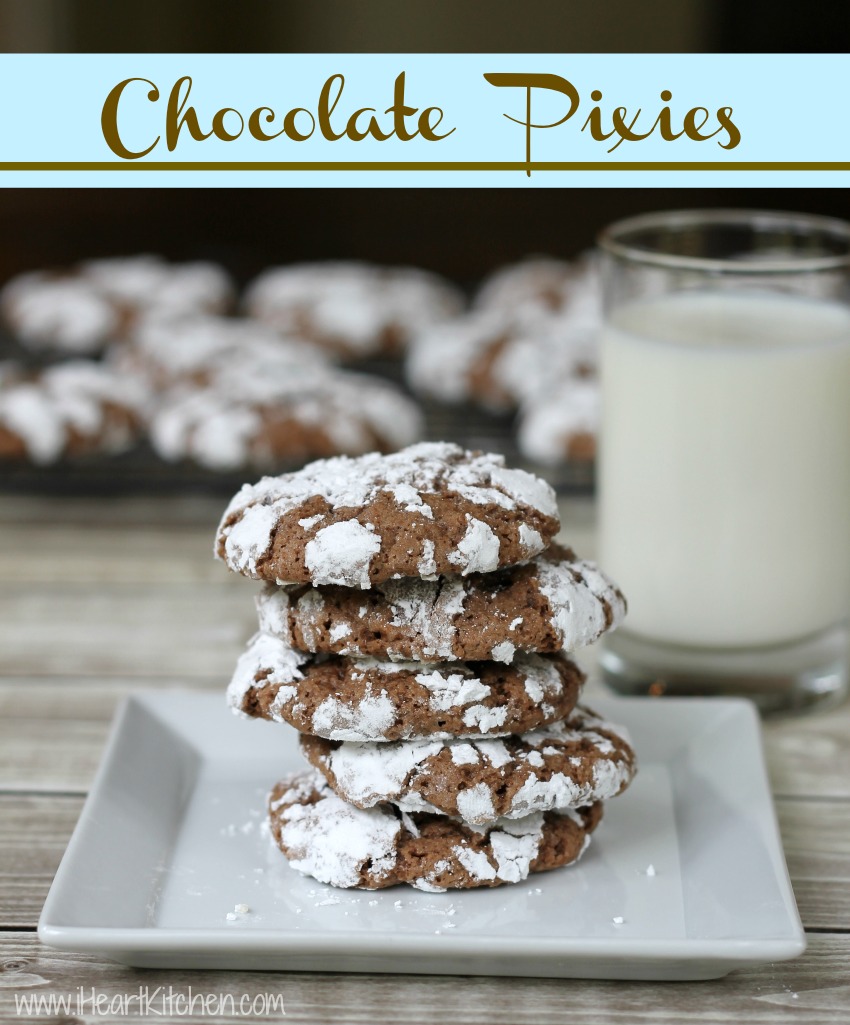 ¼ cup butter
4 oz unsweetened baking chocolate (I have used semi-sweet as well)
2 cups sugar
4 egg
2 cups all-purpose flour
2 teaspoons baking powder
½ teaspoon salt
½ cup pecans, chopped
1 cup (approximately) confectioners powdered sugar
Place the butter and chocolate in a small pan and melt over low heat.
Allow the chocolate to cool.
Place chocolate mixture, half of the flour, the sugar, eggs, baking powder and salt into a large bowl and mix on medium speed until well blended.
Stir in the remainder of the flour and nuts then mix until combined.
Cover the bowl and refrigerate for approximately 2 hours until chilled.
Preheat oven to 300º F.
Shape the dough into 1½ inch balls and then roll each into the confectioners powdered sugar.
Place the coated dough onto a greased cookie sheet and bake for 16 - 18 minutes.
Recipe by
I Heart Kitchen
at https://www.iheartkitchen.com/chocolate-pixies-favorite-cookies/