Supreme Pizza Pasta Bake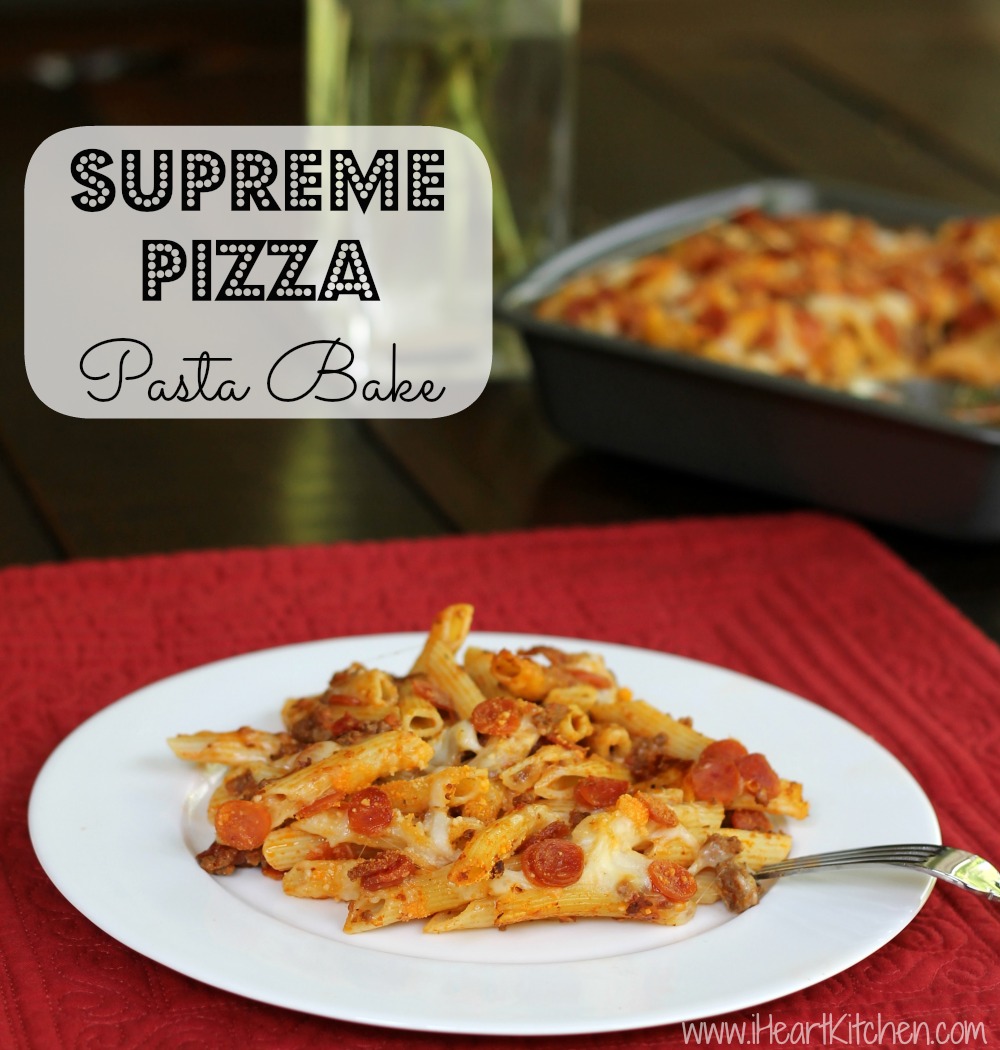 16 oz pasta, cooked according to package directions (I like to use penne)
8 oz sausage
8 oz ground beef
1 medium onion, chopped
8 oz mushrooms, sliced
3 cups pasta sauce (I used my homemade sauce but you can use your favorite jarred sauce as well)
2 cups mozzarella cheese
4 oz pepperoni
2 tablespoons grated parmesan
Preheat over to 375º F.
Cook pasta according to package instructions and set aside.
In a large skillet cook the sausage, beef and onion until the meats are browned (in my case the beef was already in my sauce).
Drain any excess fat.
Add the mushrooms and pasta sauce and cook until heated through.
Toss with the cooked pasta and spoon half of the mixture into a 13" x9" baking pan that has been lightly coated with cooking spray.
Sprinkle with half the mozzarella cheese.
Spoon in the remaining pasta mixture and top with the rest of the mozzarella cheese, pepperoni and sprinkle with the parmesan cheese.
Bake in a 375º F oven for 20 minutes or until heated through and cheese is bubbly.