Smart Bagel Egg In A Hole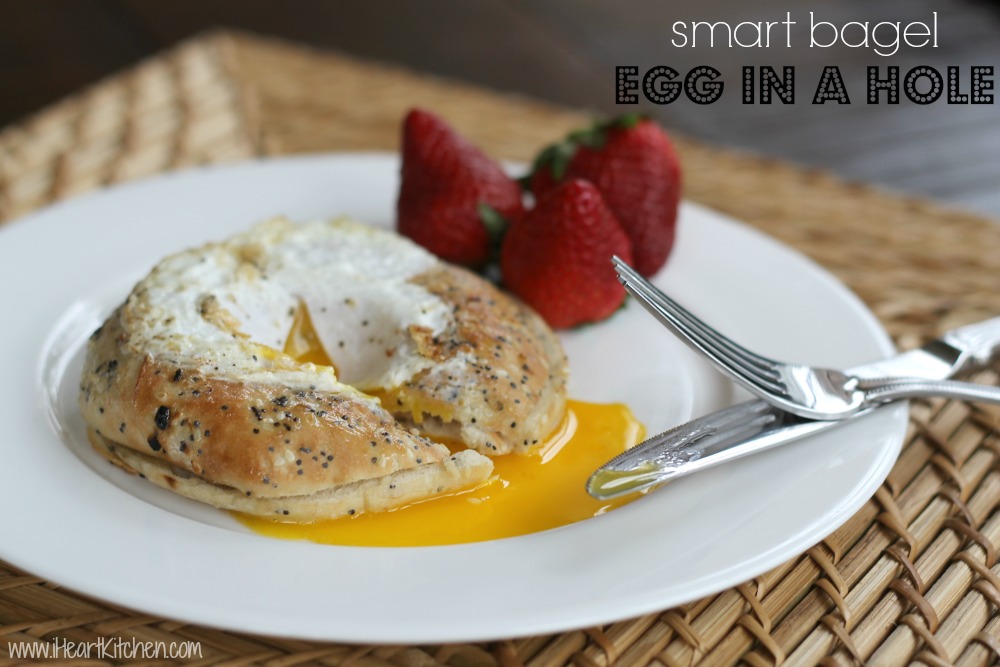 Toufayan Smart Bagel
egg
1 teaspoon butter
salt & pepper to taste
Heat and melt the butter in a small skillet.
Place the Smart Bagel in the skillet and carefully crack an egg into the bagel hole.
Sprinkle the egg with salt and pepper to taste.
Allow to cook for 2 - 3 minutes until the egg has set.
Carefully flip the bagel and allow to cook for 1 - 2 minutes for a sunny side up egg.
Remove to plate.
Recipe by
I Heart Kitchen
at https://www.iheartkitchen.com/smart-bagel-egg-hole/