Fried Green Beans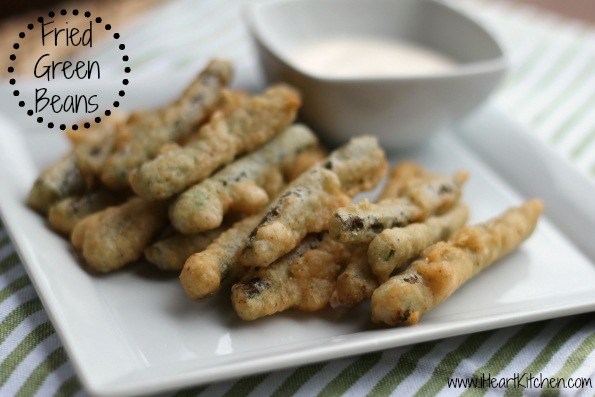 2 cups fresh green beans
½ cup flour
½ cup water
1 teaspoon cajun seasoning
2 teaspoons corn meal
oil (for frying)
salt
Steam the green beans for 5 minutes then remove to an ice water bath.
Heat oil to 350 degrees. You will only need about 1 - 1½ inches of oil.
Whisk flour, water, cajun seasoning and corn meal in a medium bowl until combined.
Dry the green beans and then dip in the batter.
Shake off any excess batter and drop in the hot oil.
Fry the beans for about 5 minutes until golden brown.
Remove to paper lined plate to drain and season with salt to taste.
Serve immediately.