Caribbean Rush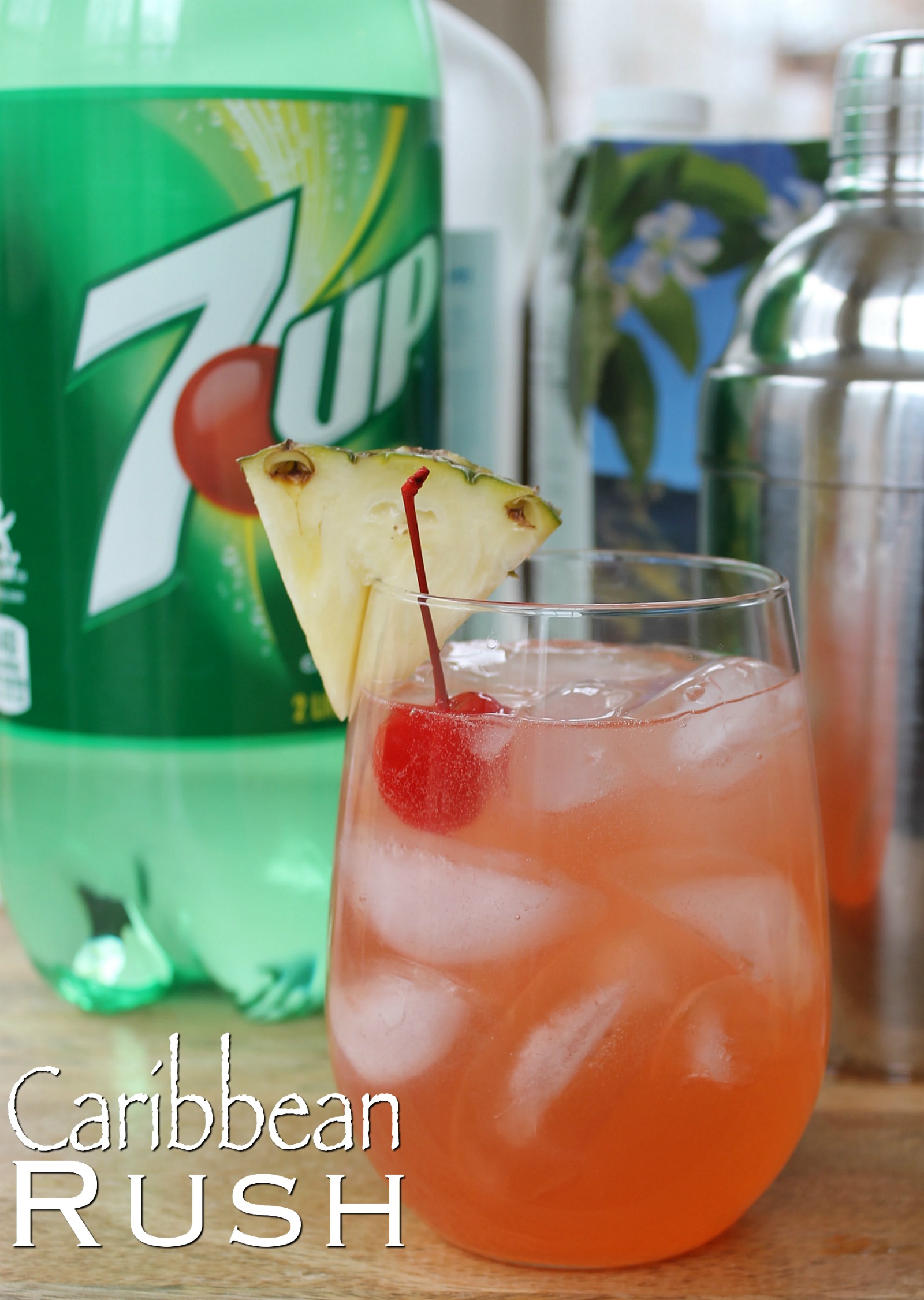 2 oz coconut rum
2 oz mango rum
1 oz passion fruit juice
1 oz pineapple juice
7UP®
grenadine
pineapple and cherries for garnish (if desired)
Fill a glass with ice.
Add the coconut and mango rum to a shaker with the pineapple and passion fruit juice.
Shake to combine and pour over ice.
Add a spash of grenadine and enough 7UP to fill the glass.
Serve with a wedge of pineapple and a cherry if desired.