Cherry Vanilla Whoopie Pies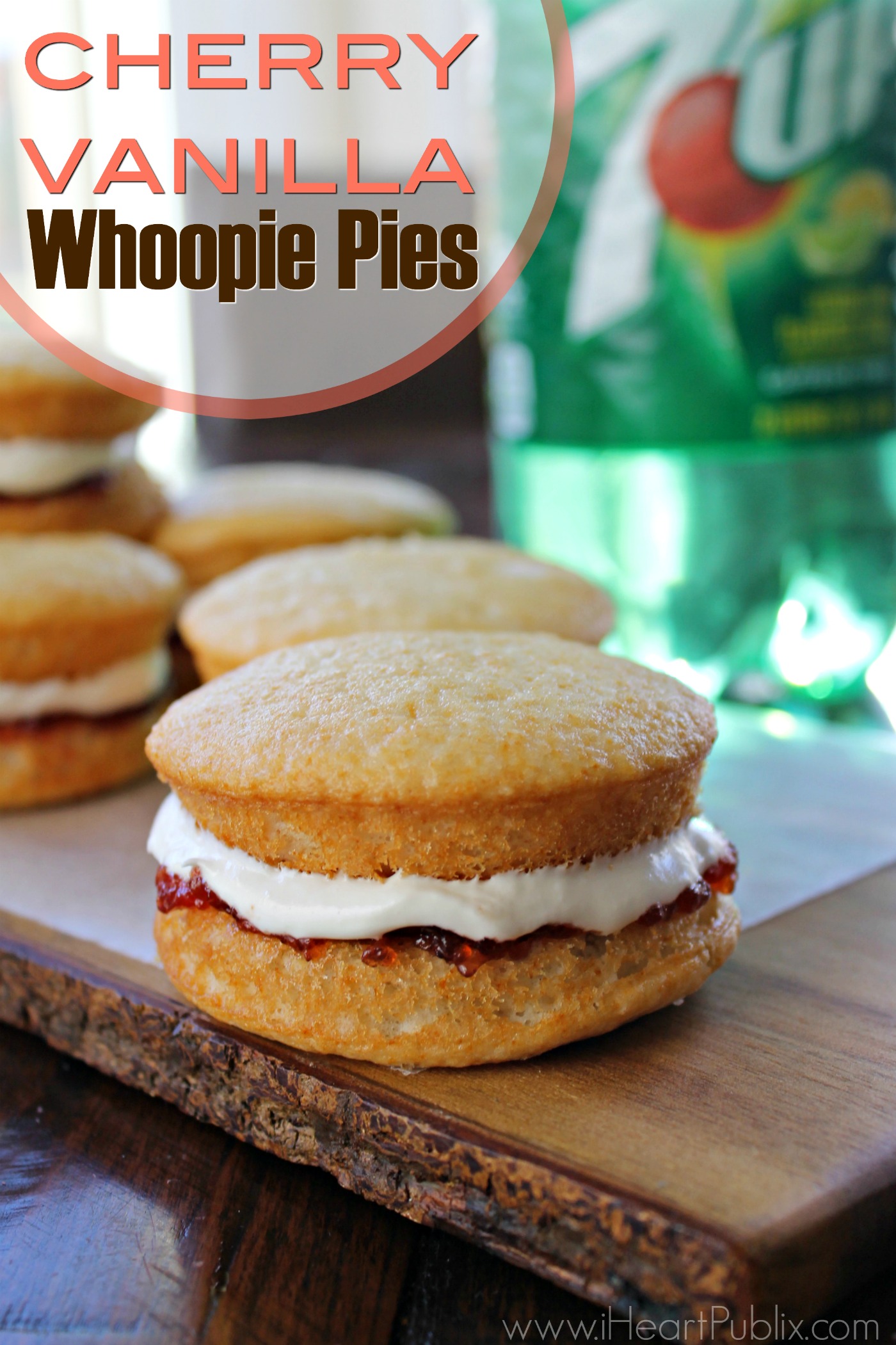 12 oz 7UP
cooking spray
1 standard vanilla boxed cake mix
cherry preserves
6 tablespoons butter
1½ cups confectioners' sugar, sifted
⅛ teaspoon salt
7 oz marshmallow creme
1 teaspoon vanilla extract
Preaheat oven to 350ºF.
Spray a whoopie pie pan with cooking spray.
In a large bowl beat together the cake mix and 7UP for two minutes until light and fluffy.
Fill the whoopie pie pan cavity until ¾ full.
Bake for 10 - 12 minutes or until a toothpick inserted in the middle comes out clean.
Remove to a cooling rack and let cool completely.
In a large bowl, beat the butter until smooth and creamy.
Add sugar and salt to the butter and mix well.
Add the vanilla and marshmallow creme and beat until smooth and creamy.
Spread one side of a cooled whoopie pie with about a tablespoon of cherry preserves.
Spread approximately 2 tablespoons of the prepared whoopie pie filling on a second whoopie pie cake.
Press the two filled sides together and serve!
No whoopie pie pan? Simply bake up in a muffin/cupcake tin. Cut the cakes in half and fill!
Recipe by
I Heart Kitchen
at https://www.iheartkitchen.com/cherry-vanilla-whoopie-pies/