Chocolate Peanut Butter Cookies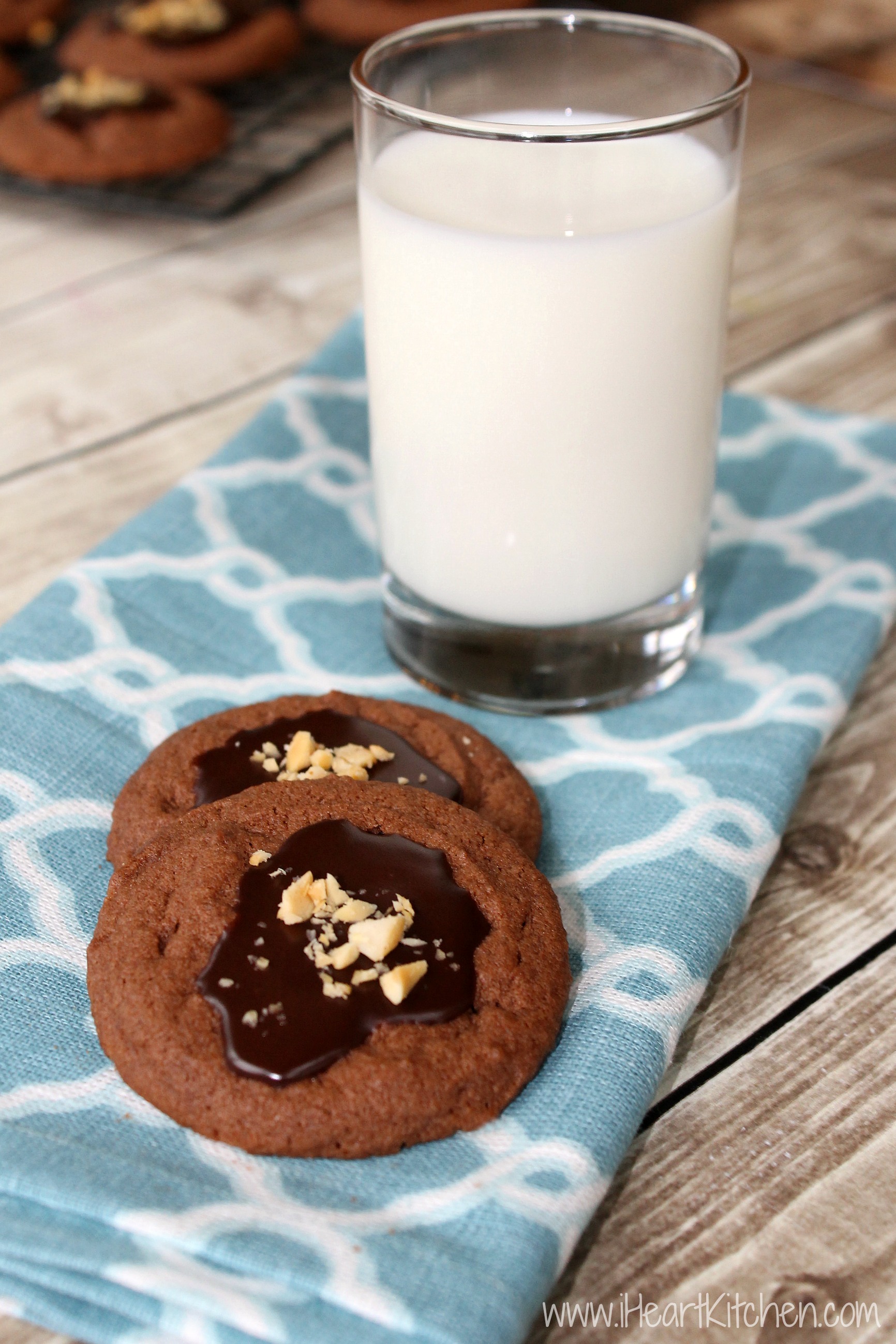 10 tablespoons butter, softened
1 cup granulated sugar
1 egg
¼ cup smooth peanut butter
1 teaspoon vanilla
1 cup all purpose flour
¼ cup unsweetened cocoa powder
½ teaspoon baking soda
¼ teaspoon salt
1 cup heavy cream
9 oz bittersweet chocolate, chopped
Preheat oven to 350º F
In a large bowl, cream together the butter and sugar for 3 - 5 minutes until light and fluffy.
Beat in the egg and then add the peanut butter and vanilla and mix until combined.
Sift together the dry ingredients and stir into the wet mixture.
Drop by rounded teaspoonfuls onto an ungreased cookie sheet and bake for 12 - 14 minutes until set.
Allow to cool slightly on pan and then move to a wire rack to cool completely.
While cooling make the ganache by heating the heavy cream in a pan over medium heat just until it steams - when the edges start to bubble.
Pour the hot cream over the chopped chocolate and allow to sit for 5 minutes.
After 5 minutes stir the mixture until until the chocolate is all melted and the mixture is shiny.
Allow to set for a few minutes then spoon a dollop onto the middle of each cookie.
Serve with a big glass of milk!
Recipe by
I Heart Kitchen
at https://www.iheartkitchen.com/chocolate-peanut-butter-cookies/