Russian Tea Cakes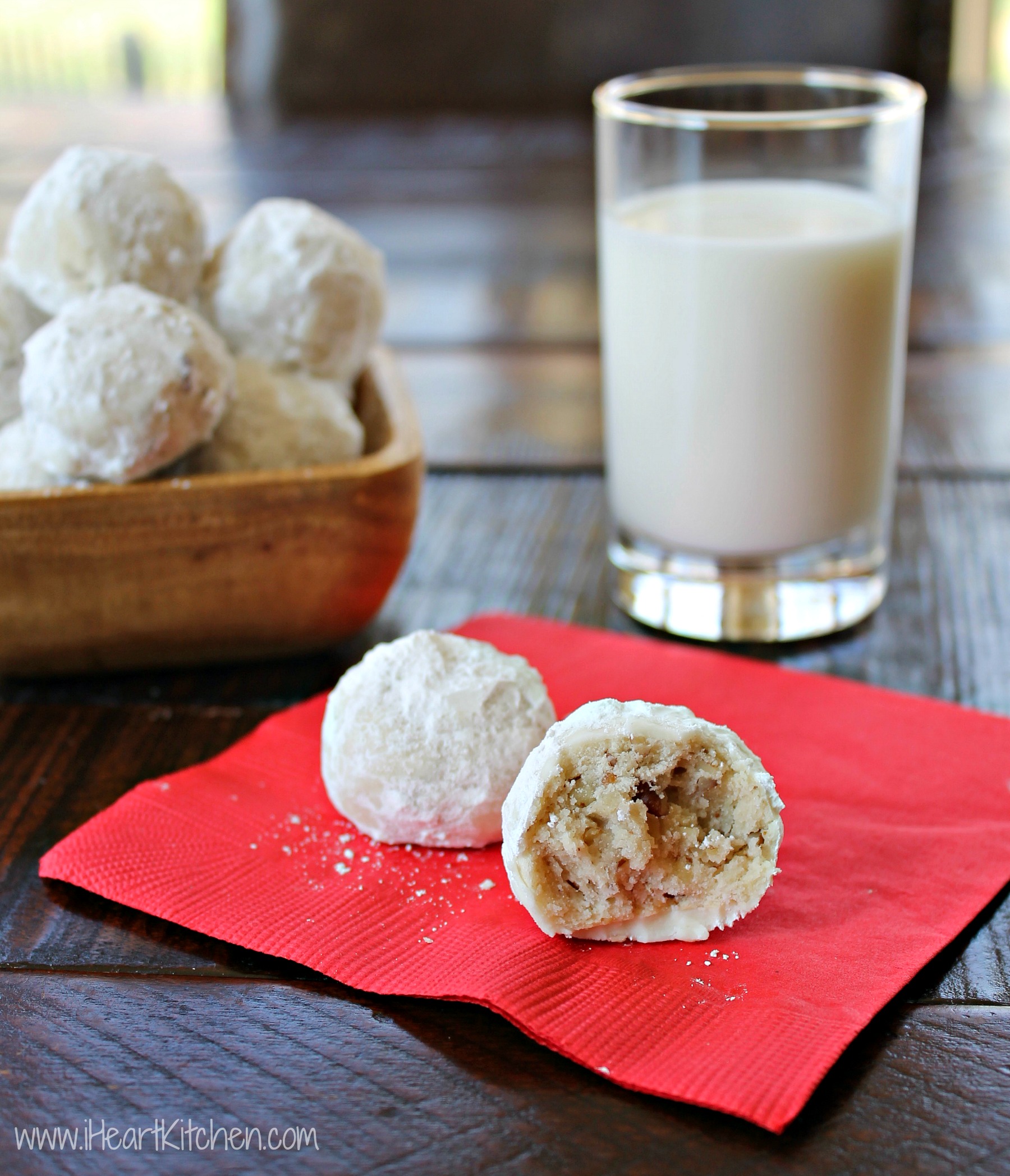 1 cup butter, softened
½ cup confectioners sugar, sifted
1 teaspoon vanilla
2¼ cup flour, sifted
¼ teaspoon salt
¾ cup finely chopped pecans
additional confectioners sugar for rolling cookies
Preheat oven to 400º F.
Cream butter, sugar and vanilla in a large mixing bowl.
Mix flour and salt together then stir into the butter mixture until combined.
Mix in nuts.
Roll dough into 1" balls and place on un-greased cookie sheet about 1" apart (cookies do not spread.)
Bake 10 - 12 minutes or until set (NOT brown.)
Cool slightly on wire rack.
While still warm, roll in confectioners sugar and cool on wire rack.
Roll in confectioners sugar again.