Chocolate Covered Cherry Dream Pie - No Bake Dessert!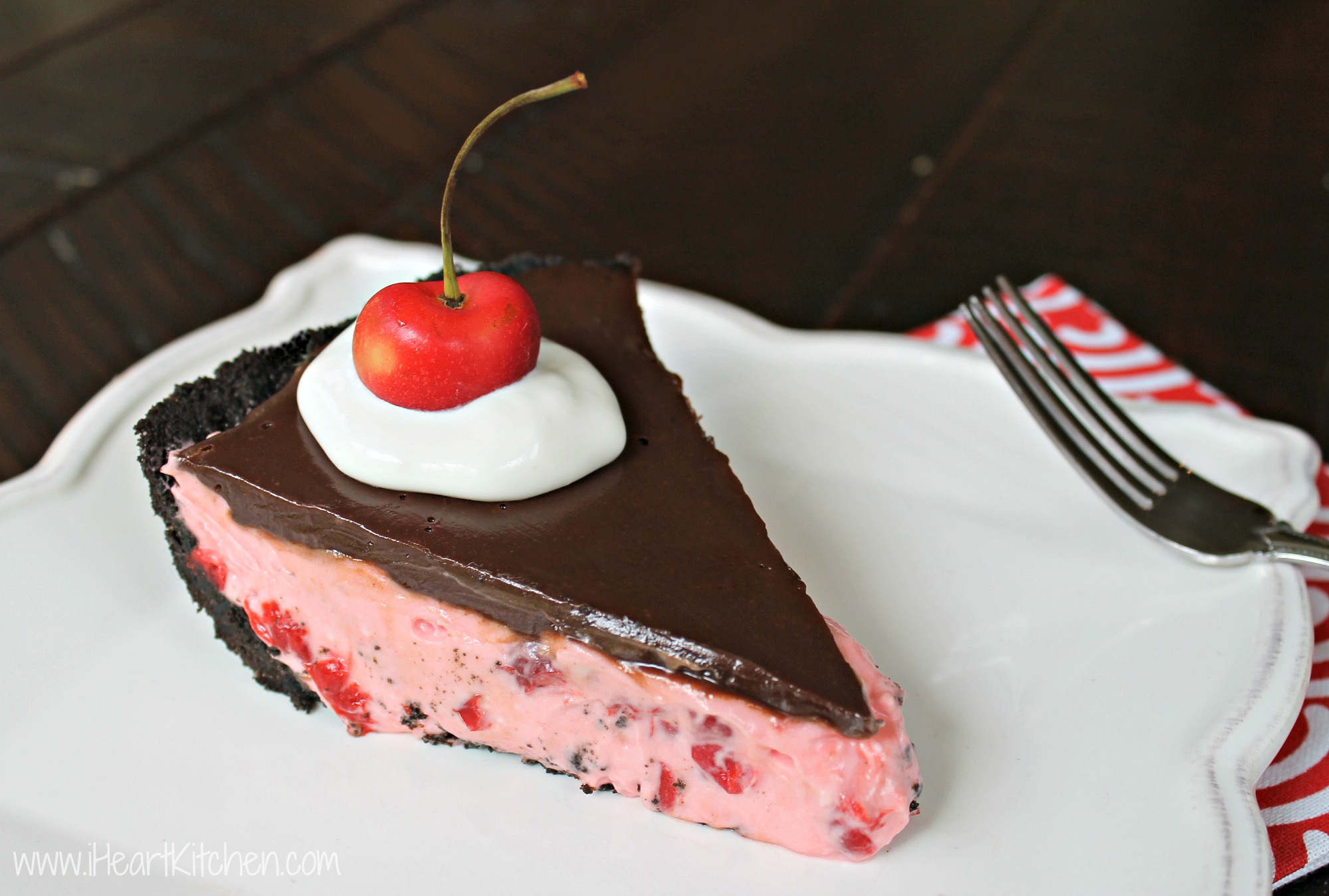 24 Oreo Cookies
¼ cup butter, melted
8 oz cream cheese, softened
1 cup powdered sugar
1 can cherry pie filling (21 oz)
1 cup Cool Whip, thawed
½ cup whipping cream
11½ oz milk chocolate morsels
Place Oreo cookies into a food processor and pulse until broken into small crumbs.
Add the butter and pulse to combine.
Pour into a deep dish pie pan and push to bottom and sides.
Refrigerate for 30 minutes or until set.
Combine the cream cheese and powdered sugar and mix until creamed together.
Fold in the cherry pie filling and then the Cool Whip.
Pour into the Oreo pie crust then place back into the refrigerator while you prepare the ganache.
In a small saucepan, bring the whipping cream just to boiling over medium-high heat.
Remove from heat and add chocolate morsels, but do not stir.
Let stand for 5 minutes then stir until smooth.
Pour over pie and refrigerate at least 2 hours until set.
Recipe by
I Heart Kitchen
at https://www.iheartkitchen.com/chocolate-covered-cherry-dream-pie-no-bake-dessert/